Press
THR's Dominic Cooper Q&A; Preacher Heads to Comic-Con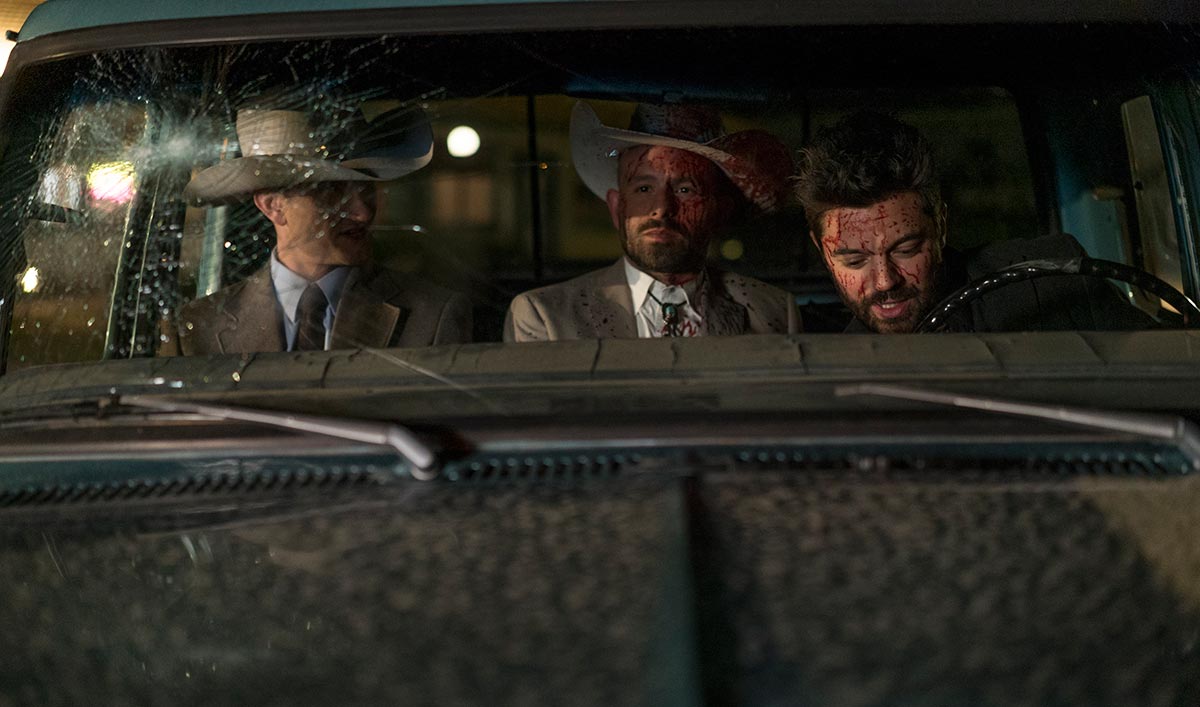 This week, The Hollywood Reporter does a Q&A with Dominic Cooper, while Preacher heads to San Diego Comic-Con. Plus, Ruth Negga discusses Tulip with Vox. Read on for more:
• Dominic Cooper tells The Hollywood Reporter, "Playing Jesse, the character transforms in each episode. Something so vast happens to his understanding of himself that it's exhilarating to play."
• Deadline reports that Preacher is headed to San Diego Comic-Con later this month, with Dominic Cooper, Ruth Negga, Joseph Gilgun, Ian Colletti, Graham McTavish, Seth Rogen, Evan Goldberg and Garth Ennis in attendance.
• Vox speaks with Ruth Negga, who remarks, "I don't think Tulip sees herself as a wallflower. She sees herself on an equal footing with anybody out there."
• Paste considers Preacher one of the year's best shows, saying "what's perhaps most impressive about Preacher is the way in which its characters (no matter how over-stylized they may be) still register as human beings with hopes, fears and legitimate emotional baggage—however perverse or unconventional they may be."
• For recaps and reviews of Season 1, Episode 5, "Sundowner," check out A.V. Club, CarterMatt, Collider, Comic Book Resources, Den of Geek, Entertainment Weekly, The Guardian, HitFix, IGN, Nerdist, TV Equals, TV Guide, TVLine, Uproxx, Vulture and Zap2it.
To stay up-to-date on all the latest news about Preacher, sign up for the Preacher Newsletter.
Read More