Q&A
Preacher Q&A — Derek Wilson (Donnie Schenck)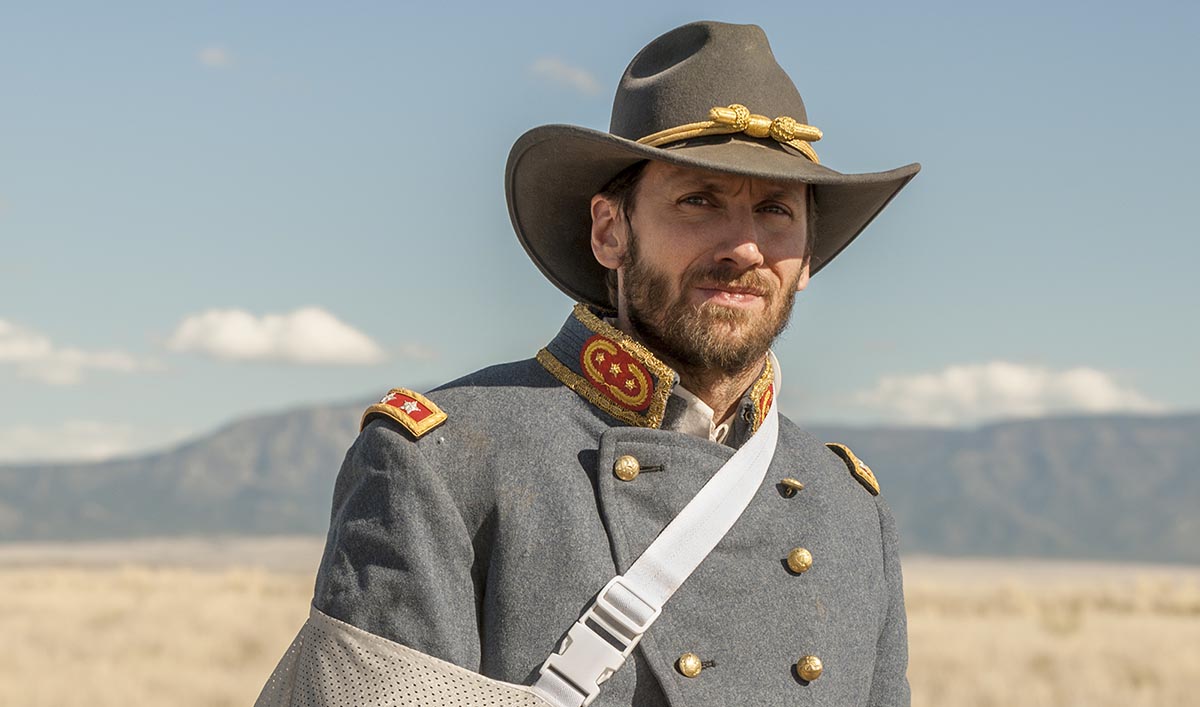 Derek Wilson, who plays Donnie Schenck on AMC's Preacher, talks about playing multiple sides of Donnie, his character's drastic decision in Episode 8 and why it was the smart thing to do.

Q: Donnie isn't in the comics as much as other characters, so did that give you freedom to make the character more of your own?
A: I think he was intended to come in as a foe for an episode or two and it grew into something more on the show. We're not totally beholden [to the comic], but I know Dominic [Cooper] had a responsibility in his mind and he's talked about the source material before. For me, the only thing I'm going off of is the tone of the comic. [Not having] a character I have to refer back to was really freeing for me. I was secretly kind of happy about it. [Laughs]
Q: It's clear from the pilot on that Donnie and Jessie don't get along very well. In your mind, have they had beef for long before the show even started?
A: I think there has been competition between Jesse and Donnie and it exists more in Donnie's mind than it does for Jesse. In the pilot, I thought there wasn't much backstory there. I thought, Jesse has come back to town and he's trying to take Donnie's position, and Donnie's going to handle it. As the series grew and we did more episodes, it comes out that they do have a long history all the way back to elementary school in Annville. I go back and forth about Donnie's childhood. Sometimes I think he tried to play with being the bully as a kid, but as we find out, he got his ass handed to him a couple of times – once by Tulip. We've seen the scars from that, but it hadn't been explained – which is the missing nipple. [Laughs]
Q: What's it been like playing the two sides of Donnie — the blustering tough guy but also the emotional guy who's having a breakdown because of what Jesse has done to him?
A: He's a lot more complicated than the surface lets on. It's always fun to play different colors and explore different parts of a character. When you think about human beings, you really can't predict how one person can be. That's part of drama. You can see how his path is influenced and leads him to do what he does in Episode 8. He's a human being who's driven.
Q: What was your first reaction when you read that Donnie was going to shoot out his own eardrums? Were you nervous that Donnie was actually killing himself?
A: It got me. I knew that I was supposed to be in more episodes, so when I read that, it totally got me… Donnie can't die! [Laughs] I realized he was deafening himself when I was sitting in my chair next to Seth [Rogen] and Evan [Goldberg]. I said, "Oh sh-t!" They looked over at me and I told them I was reading Episode 8. They were so excited about it, too. I couldn't wait for that to happen and to see how people reacted to it. It's brilliant. In a way, Donnie is the hero in that episode. He figures out how to conquer this guy who's terrorizing the town. It's for the town, but it's also for his family at whatever cost to himself. He looks at Betsy before he does it.
Q: Despite the gruesomeness of the plan, it's actually pretty smart! Do you think Donnie is too easily written off as the "dumb redneck" type?
A: I know people like that, who put on an outward appearance because showing anything deep or emotional or even intelligent is showing weakness in some way. I grew up around that kind of macho attitude. It was great to have Donnie realize his full potential and just accept it. He has wits about him and he's a survivor. He's a general in his Civil War reenactments, so he's studied this stuff and I think he uses some of that when he thinks about the best way to conquer his enemy in the moment.
Q: Donnie is one of the few people who actually understands that Jesse has a special power. Why do you think he's mostly kept it to himself?
A: Because it's unbelievable. If you say someone has a power where they can make you do things when they tell you to – I mean that's ridiculous. It's also self-preservation. If you start telling people, you can't develop a plan and put it into action because more people might get in the way. The strangeness of the world is still yet to be determined. I was still testing the waters as we were making this.
Q: Part of what's driven Donnie is his relationship with Betsy. How would you describe their unusual marriage?
A: I think she is his anchor. They've found the perfect partner in each other as strange as the relationship might look to people on the outside, even their own son. I think Betsy and Donnie are the only couple that we can say truly love, trust and know each other. That's huge for Donnie.
Q: Do you think Donnie is satisfied now that he's gotten a win over Jesse? Is this a turning point for Donnie to start climbing out of his funk?
A: It's a huge turning point for him. He goes into it thinking it's going to be a fight to the death, I think, but then something clicks for Donnie in the moment when he has the advantage over Jesse. He can take him out, and he remembers the moment in the bathroom, which Donnie views as Jesse having mercy.
Q: Any fun stories from the set you'd like to share?
A: There was a moment in the pilot when Sam [Catlin] came around to myself, Thomas [Barbusca] and Jamie [Anne Allman] – who play Chris and Betsy – and said, "It's the Skanks!" We were like, "What?! Isn't it pronounced 'Shanks'?" He said, "No, no, no. It's pronounced 'skanks.'" [Laughs] It was both disheartening and funny.
Read an interview with W. Earl Brown, who plays Sheriff Hugo Root.
Preacher airs Sundays at 9/8c on AMC. Sign up for the Insiders Club to be the first to receive Preacher exclusives and updates.
Read More