Blog
New Preacher Comic Cover Reveals a Dark Power Emerging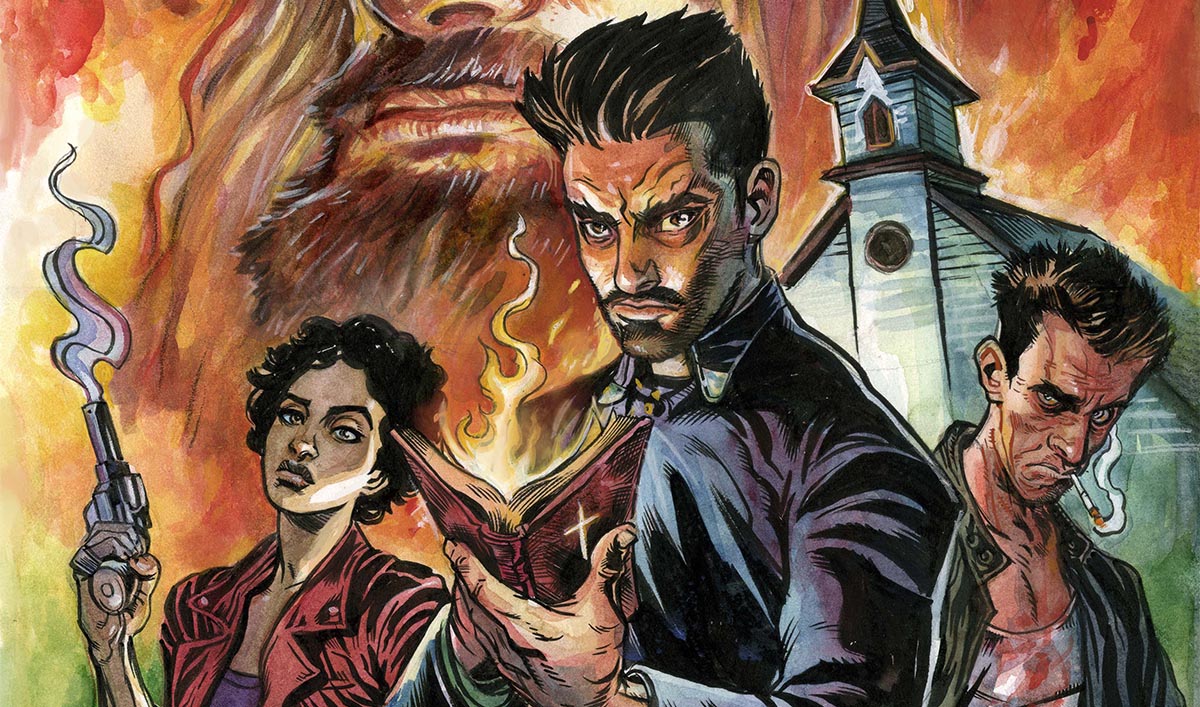 The artist who brought us the Better Call Saul and Into the Badlands digital comics, as well as his own books High Moon and Only Living Boy, is bringing his vision to Preacher. Steve Ellis exposes the dark power hanging over the heads of Jesse, Cassidy and Tulip. You're going to want to keep an eye on that one.
Click here to see the full-size image, as well as other covers by such artists as Preacher co-creator Steve Dillon, Preacher cover artist Glenn Fabry, Madman's Mike Allred, Batman's Dustin Nguyen, New York Time's best seller David Mack and Squirrel Girl's Erica Henderson. Plus: If you sign up for the Preacher Insiders Club, you'll be among the first fans to see future comic covers all season long.
Preacher airs Sundays at 9/8c on AMC. Catch up on full episodes any time on amc.com and the AMC mobile apps.
Read More