Blog
How Donnie's "Brilliant" Plan Turns Him from Zero to Hero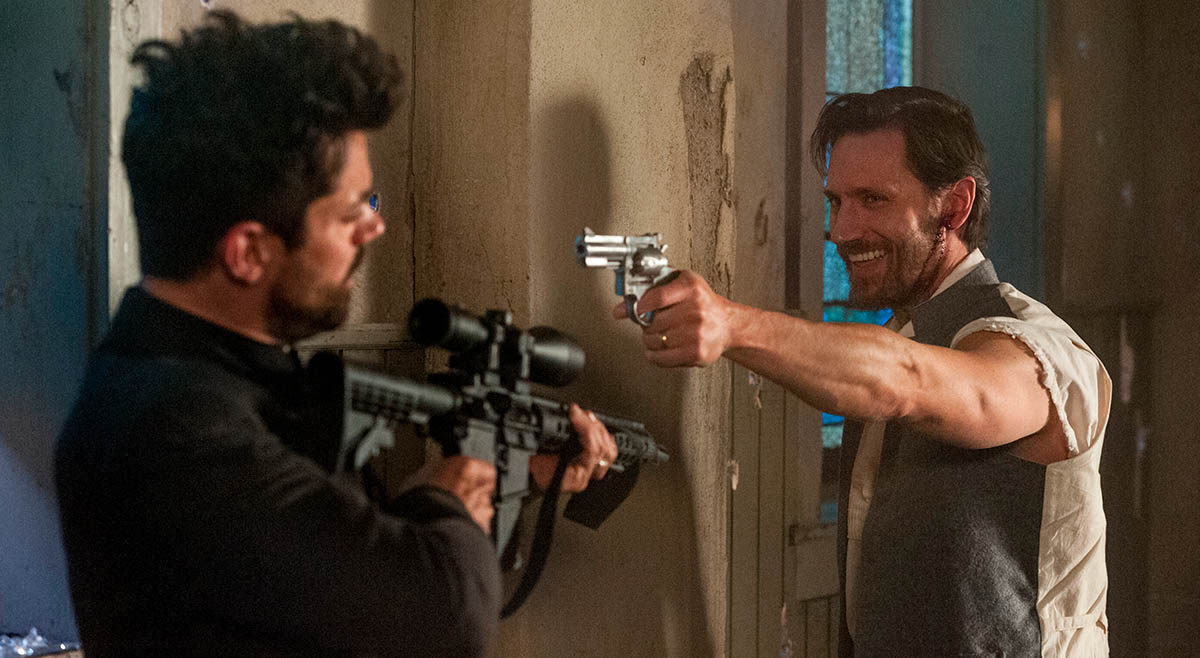 Ever since their fateful standoff in that gas station bathroom, Donnie hasn't quite been able to shake what Jesse did to him. But in the latest episode of Preacher, Donnie comes up with brilliant (if somewhat bloody) plan to outsmart Jesse and Genesis: He blew out his own eardrums.
"Donnie's willing to go to any length. At this point, it's better [to be] dead than not redeemed," executive producer Evan Goldberg says in this exclusive behind-the-scenes breakdown of Episode 8.  Plus, the cast and creators break down Jesse's deal with the angels and explore what really drove Odin to lose his faith.
Preacher airs Sundays at 9/8c on AMC. Catch up on full episodes any time onamc.com and the AMC mobile apps.
Read More