Blog
Sneak Peek: Can Cassidy Warn Jesse of the Danger Ahead?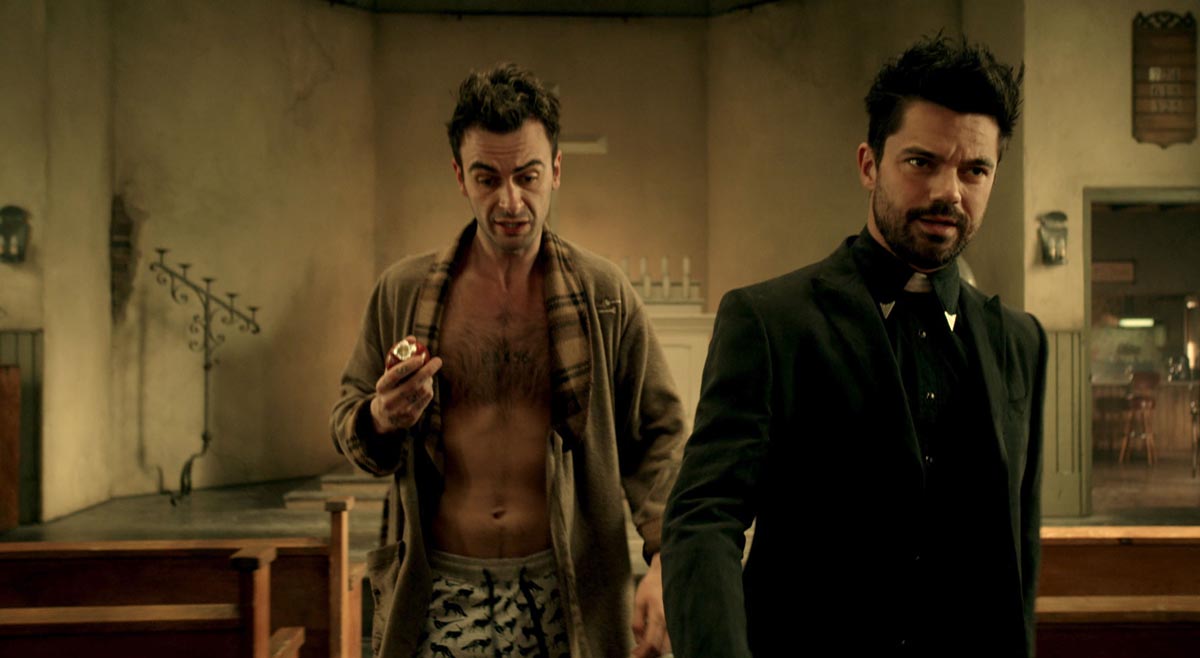 Those two mysterious men from "the government" are after Jesse for the power that's recently taken residence inside of him. And even though Cassidy's promised he'd bring Jesse to those men, in true Cassidy style, he has another plan. Can Cassidy convince Jesse to listen to him? Find out in this sneak peek from Sunday's all-new episode of Preacher.
Preacher airs Sundays at 9/8c on AMC. Catch up on full episodes any time on AMC.com and the AMC mobile apps.
Read More