Blog
Preacher Cast and Creators on Jesse Adjusting to His New Power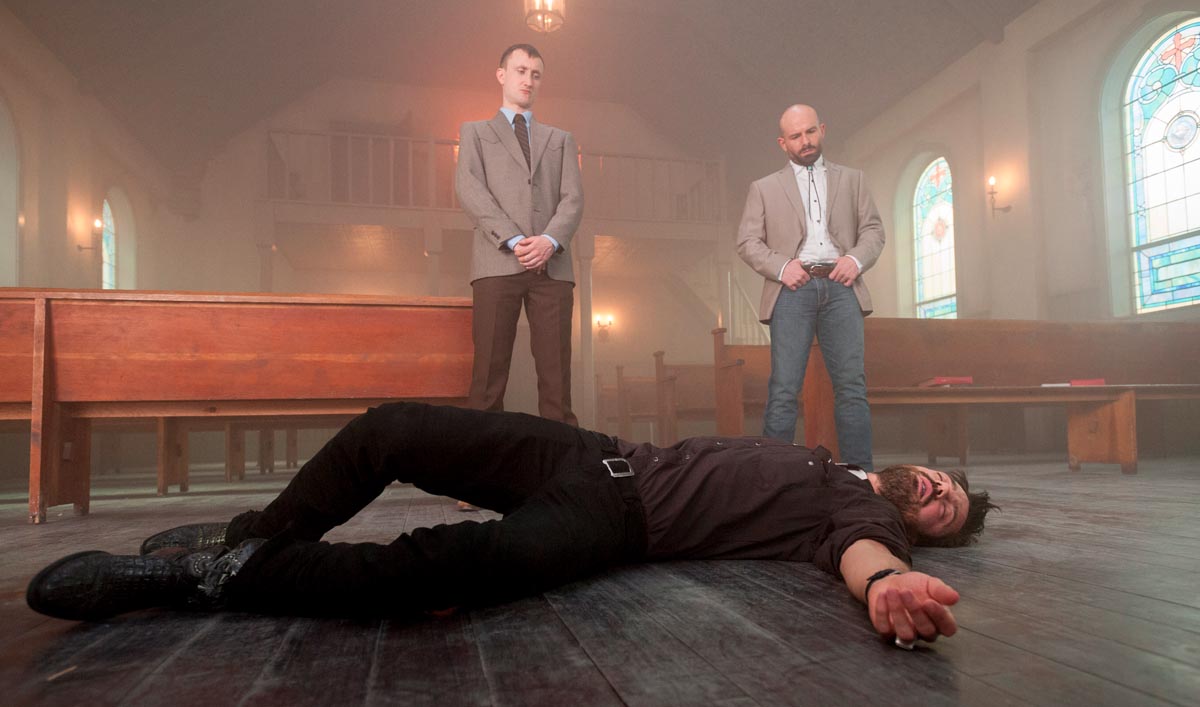 Have questions about Jesse's "violent appetite" and the bloody battle that unfolds in the church when Cassidy finds the mystery men standing over a passed out Jesse? The cast and creators have the answers. Plus: What in the hell is a "chainsaw cesarean"? You're about to find out.
Watch this exclusive, behind-the-scenes video to go inside the second episode of Preacher. Don't miss all-new episodes every Sunday 9/8c.
Catch up on full episodes of Preacher any time on amc.com and the AMC mobile apps. Sign up for Preacher Insider's Club to get your updates first.
Read More