Blog
Hallelujah! AMC to Air Preacher Marathon With Behind-the-Scenes Extras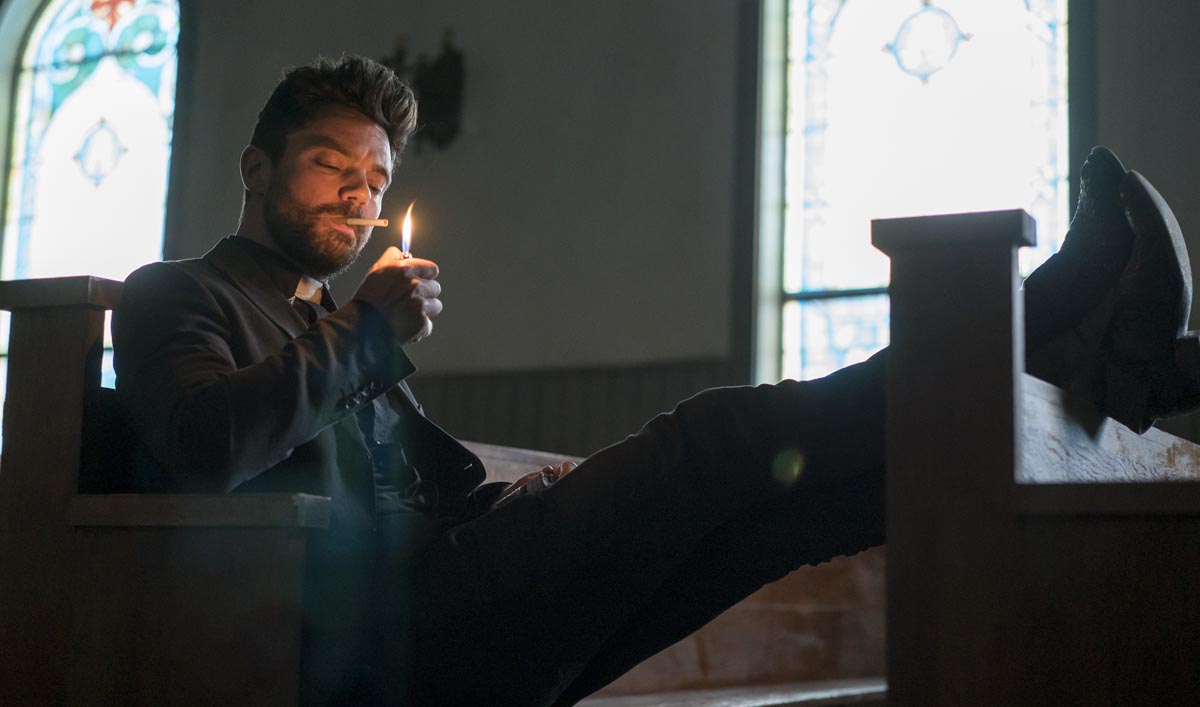 Can't get enough of Preacher? Or need to catch up on the episodes you missed? AMC will air a special marathon of Preacher on Thursday, June 30 beginning at 9/8c. The marathon will feature the first five episodes, as well as bonus behind-the-scenes segments that take you deeper inside the world of Preacher within each episode.
Based on the popular cult comic book franchise of the same name, Preacher is a supernatural and darkly comedic drama that follows a Texas preacher named Jessie Custer who is inhabited by a mysterious entity that gives him the power to make people do whatever he commands. Once this power attracts the attention of two mysterious angels (Fiore and DeBlanc), Jesse, his badass ex-girlfriend Tulip, and an Irish vampire named Cassidy are thrust into a crazy world populated by a cast of characters from Heaven, Hell and everywhere in between.
Full episodes of the first five episodes are also available on amc.com and the AMC apps. You can also get a quick refresher on the season to-date with this handy two-minute recap video.
An all-new episode of Preacher airs Sunday at 9/8c on AMC. Sign up for the Insiders Club to be the first to receive Preacher exclusives and updates.