Press
EW, WSJ Interview Ruth Negga; Ian Colletti on Arseface's Prosthetic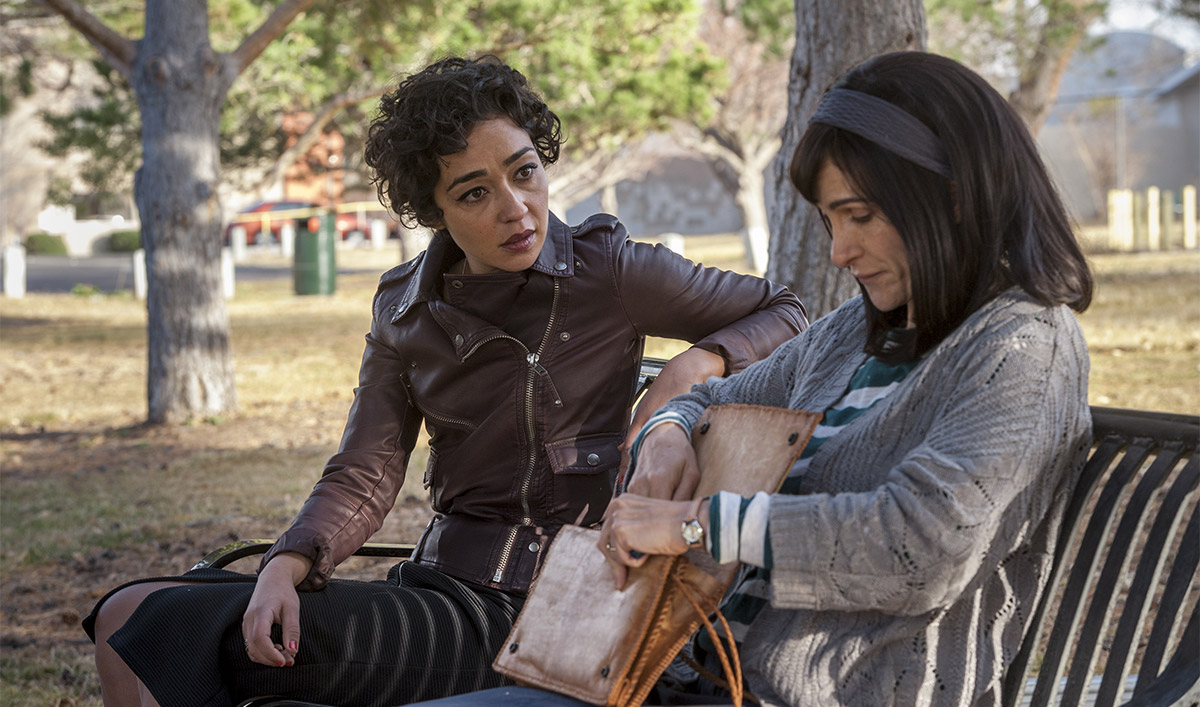 This week, Entertainment Weekly and The Wall Street Journal interview Ruth Negga, while Ian Colletti talks about acting with Arseface's prosthetic. Plus, Slate asserts that Tulip is shattering the mold for female characters. Read on for more:
• Speaking with Entertainment Weekly about Tulip's changes from page to screen, Ruth Negga says, "Physically, there is a departure. But I don't think the spirit of her has changed at all — and I wouldn't want it to."
• The Wall Street Journal interviews Ruth Negga, who says of Tulip, "There's something about her. Even though she's quite irreverent and loud, you can't help but have affection for her."
• Ian Colletti, discussing acting with Arseface's prosthetic, tells the New York Post, "It does kind of force me to lean on communicating through my eyes and up past my face."
• Slate declares that Tulip is "shattering the mold for female characters in prestige dramas."
• According to Deadline, Sam Catlin notes the Saint of Killers is "going to seem like a parallel story for now, but by the end of the season we'll reveal why that 19th century cowboy has everything in the world to do with our preacher."
• Tech Insider is full of praise for Joseph Gilgun, who's "pitch-perfect as Cassidy, delivering a bombastic, larger-than-life performance, but still keeping him endearing."
• Ruth Negga tells The Austin Chronicle that none of Preacher's characters are "tidy people. They're normal, messy human beings. Tulip is flawed – deeply flawed – but she still deserves to exist."
• Bloody Disgusting reports that AMC has uploaded "See," which features commentary from Seth Rogen and Evan Goldberg.
• For recaps and reviews of Season 1, Episode 2, "The Possibilities," check out Den of Geek, Entertainment Weekly, Geeks of Doom, The Guardian, HitFix, IGN, Inverse, Movie Pilot, Nerdist, Paste, TV Equals, TV Fanatic, TV Guide, TVLine, TV Overmind and Vulture.
To stay up-to-date on all the latest news about Preacher, sign up for the Preacher Newsletter.
Read More