Press
Dominic Cooper Speaks to WSJ; Saint of Killers Explained by Sam Catlin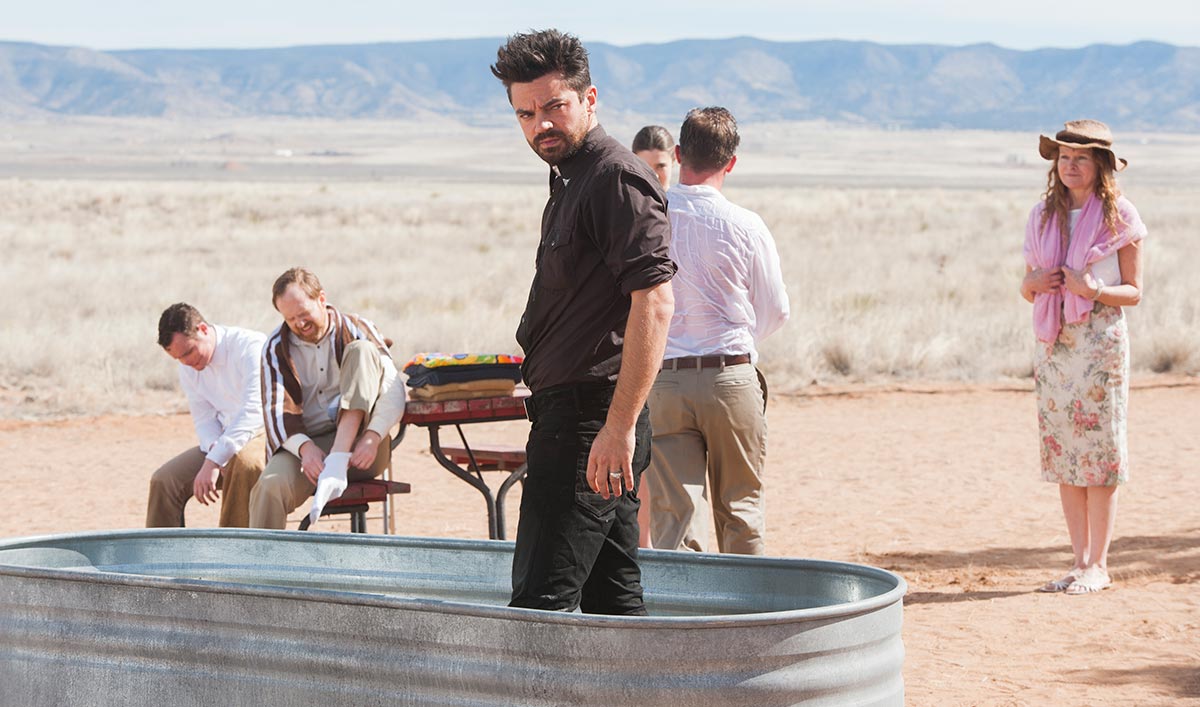 This week, Dominic Cooper speaks to The Wall Street Journal, while Sam Catlin explains the Saint of Killers to The Hollywood Reporter. Plus, The Daily Beast explains Tulip's appeal. Read on for more:
• Dominic Cooper, speaking with The Wall Street Journal, says, "You can tell Jesse's relieved that somebody like Cassidy has come along and saved him from the despair of this town and these people he's dealing with."
• Sam Catlin tells The Hollywood Reporter the Saint of Killers' appearance "was an opportunity to introduce him and have him be in the world and be a character, and in its own way, tell the audience that he's coming and he's connected to everything that's happening and he's connected to the town."
• The Daily Beast describes Ruth Negga's Tulip as "an aspirational anti-heroine, the kind who spellbinds you all of six minutes after she roars onscreen."
• Interviewed by The Hollywood Reporter about Tulip, Ruth Negga explains, "I didn't want her to be this cliched sexy badass or broken Nikita kind of character. There can be a lot of subtleties and nuance in comics that you can miss if you don't think about it."
• Entertainment Weekly debuts Preacher's main title sequence, which features the music of Dave Porter (Breaking Bad's composer).
• Uproxx asserts that Sam Catlin "has successfully managed to wrangle the brilliant but unwieldy source material into a series of three-act episodes."
• Dominic Cooper, talking to Evening Standard about Preacher, says that "filming it was complete and utter madness, but great. You couldn't ask for more really, as an actor you're getting to meddle with different genres minute by minute or scene by scene."
• Decider notes that Ruth Negga is "in the middle of a 2016 that ought to drastically increase her notoriety in America."
• Movie Pilot presents five reasons "why you should be watching Preacher."
• Nerdist checks out Funko's new "pretty spot-on Preacher Pop! vinyls" of Jesse, Tulip and Cassidy.
• For recaps and reviews of Season 1, Episode 1, "See," check out A.V. Club, CarterMatt, Collider.com, Den of Geek, Entertainment Weekly, Geeks of Doom, HitFix, IGN, io9, Los Angeles Times, TVLine, TV Overmind, Uproxx, Vulture and The Young Folks.
To stay up-to-date on all the latest news about Preacher, sign up for the Preacher Newsletter.
Read More