Blog
Your Favorite After Show is Back, Now With Talking Preacher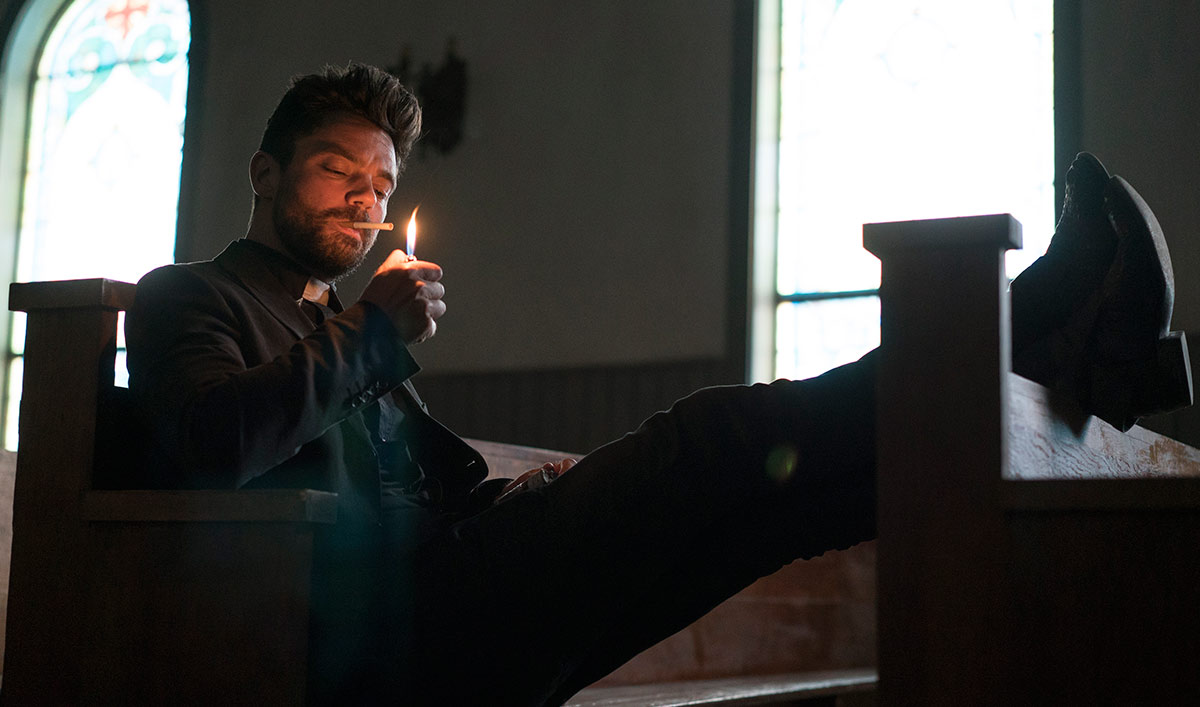 Have you heard? AMC's after show, hosted by Chris Hardwick, will now follow Preacher as Talking Preacher. The hour-long talk show will feature series cast, creators, producers and celebrity fans discussing and analyzing the supernatural, darkly comedic and twisted new series.
Series star Dominic Cooper, series executive producers Seth Rogen, Evan Goldberg and Sam Catlin will all be guests at the Taking Preacher debut, which airs on Memorial Day weekend, Sunday, May 29 10:30/9:30c, following an encore airing of the Preacher pilot at 9/8c.
"It's very clear that Chris Hardwick knows how to lead and navigate a conversation about hordes of zombies on Talking Dead and shifty lawyers on Talking Saul, so we can't wait to see how he'll handle this new batch of insanely, out-of-this-world characters from Preacher," said Joel Stillerman, president of original programming and development for AMC and SundanceTV. 
The second installment of Talking Preacher will air following the season finale on Sunday, July 31 at 10/9c.
Preacher is a supernatural, twisted and darkly comedic drama based on Garth Ennis and Steve Dillon's cult comic book franchise of the same name. Executive-produced by Seth Rogen, Evan Goldberg and Sam Catlin, the series tells the story of Jesse Custer (Dominic Cooper), a conflicted preacher in a small Texas town, who is inhabited by a mysterious entity that causes him to develop a highly unusual power. Jesse, his badass ex-girlfriend Tulip (Ruth Negga) and an Irish vagabond named Cassidy (Joseph Gilgun) come together and are thrust into a crazy world populated by a cast of characters from Heaven, Hell and everywhere in between.
Preacher airs Sundays 9/8c on AMC.  Sign up for the Insiders Club to be the first to receive Preacher exclusives and updates.
Read More