Press
The NY Times Dubs Preacher a "Metaphysical Action Caper"; Stan Lee Gives His Seal of Approval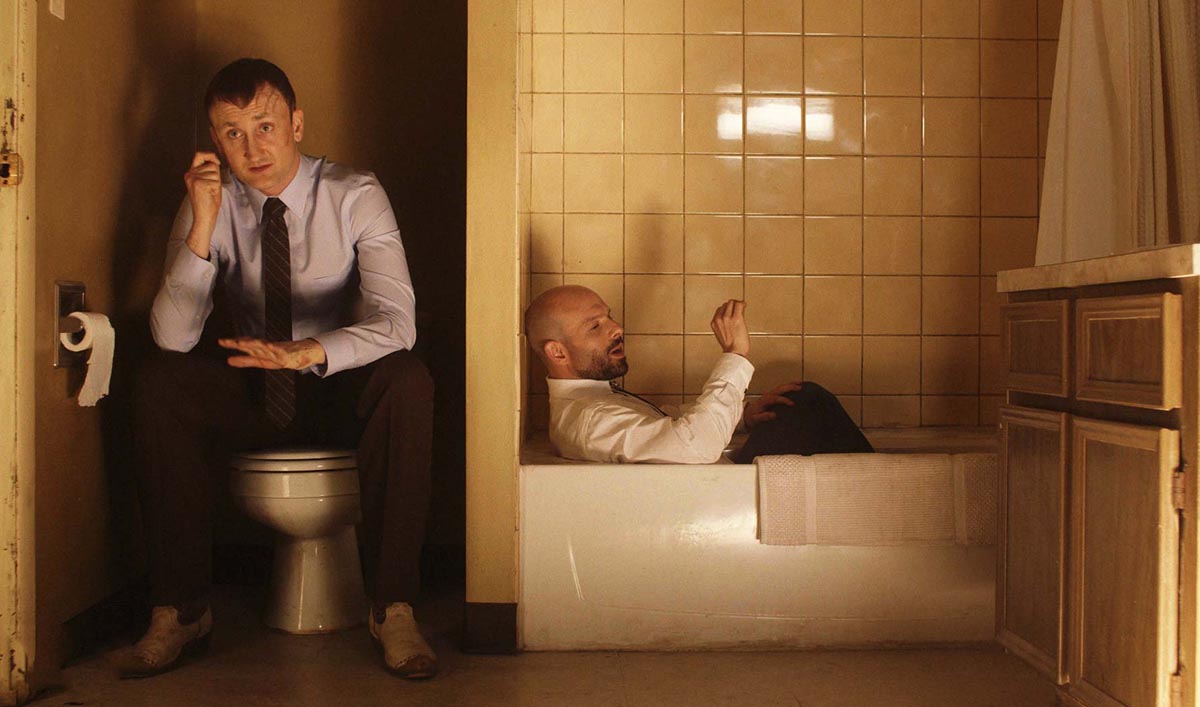 This week, The Wall Street Journal and Entertainment Weekly interview Seth Rogen, while Stan Lee gives Preacher his approval. Plus,Ruth Negga explains the show to The Hollywood Reporter. Read on for more:
• The NY Times calls Preacher "a blasphemous blood bath, a metaphysical action caper" that "has a chance to crossbreed the better angels of character drama with devilish genre splatter."
• Seth Rogen, talking to The Wall Street Journal about developing Preacher with Evan Goldberg, says, "Me and Evan do not share many moments of genuine emotion, but Preacher has brought out a disproportionate number of them."
• Interviewed by Entertainment Weekly, Seth Rogen reveals, "Preacher has passed through many hands. It's funny, I just found an email that I sent to Sam Mendes in 2008, when he was announced as the director, asking if I could audition for the role of Arseface."
• Stan Lee shares his excitement for Preacher on his blog, saying, "This looks fantastic!"
• Ruth Negga explains Preacher to The Hollywood Reporter: "It's an anarchist, nihilistic view of the world with a super intelligent spin. It's all about questions, really. That's super important in our lives — questions — but you enter a world which is fantastical, and also rooted in reality."
• Sam Catlin, discussing his approach to adapting Preacher with The Boston Globe, notes, "We worried that if we came out of the gate with angels and hell, it would almost give you brain freeze. We wanted to have this grounded world where we could start filtering in the craziness of Garth [Ennis]'s comics."
• "There's so much TV out there that's groundbreaking, but I've never seen anything like this show before. It's such a huge world; it feels like it's made for cable television," Sam Catlin says to Variety.
• Uproxx calls Preacher "the show that television and the internet has been waiting a long time for: a smart and funny drama with a built-in cult following and considerable mass appeal."
• /film posts Preacher's opening scene, calling it "a doozy, somehow managing to sum up a great deal of what this series is all about in 240 seconds. There's extreme violence, pitch-black comedy, a not-so-romantic look at Texas life, and the suggestion of a genuinely cosmic scale."
• A.V. Club declares that Seth Rogen, Evan Goldberg and Sam Catlin "have captured the spirit of [Garth] Ennis' comics. While they deviate plenty from the deviant source material, those decisions serve the story and suit the new format."
• According to The Fresno Bee, Dominic Cooper says, about playing Jesse, "It's an absolute honor to play him but such a responsibility for the fan base to decide who this guy is and his background."
• Zap2it says it's "slowly come around to the notion that the story of Jesse Custer, Tulip O'Hare and Cassidy may actually work on TV. Let's not mince words here, though … this thing is bizarre. It should be."
• Evan Goldberg shares with Entertainment Weekly that originally he and Seth Rogen "actually pitched, 'It's going to be like Sin City, frame-for-frame, almost. We're going to be really true to the comic.'"
• Speaking to BuzzFeed News about the role of Jesse, Seth Rogen explains, "The actor needs to encompass everything the show encompasses, which is something that's very dark at times but also light at times, something that is very funny at times and romantic and sexual at times."
• ComicBook.com writes, "This version of Preacher will be a different journey than the one fans experienced in the comics, but – if the Sam Catlin written, Seth Rogen & Evan Goldberg directed pilot is anything to go by – not necessarily a less enjoyable one."
• Uproxx spotlights a behind-the-scenes video of Dominic Cooper, Ruth Negga and Joseph Gilgun where "we can see just how fantastic the chemistry is between these three performers in and around the Preacher set." Superhero Hype has two more videos.
• ComingSoon.net reports that the Preacher premiere and finale will be followed by a Talking Preacher aftershow hosted by Chris Hardwick.
To stay up-to-date on all the latest news about Preacher, sign up for the Preacher Newsletter.
Read More