Blog
Love Preacher? Here's How to Buy Exclusive Prints Inspired by the Show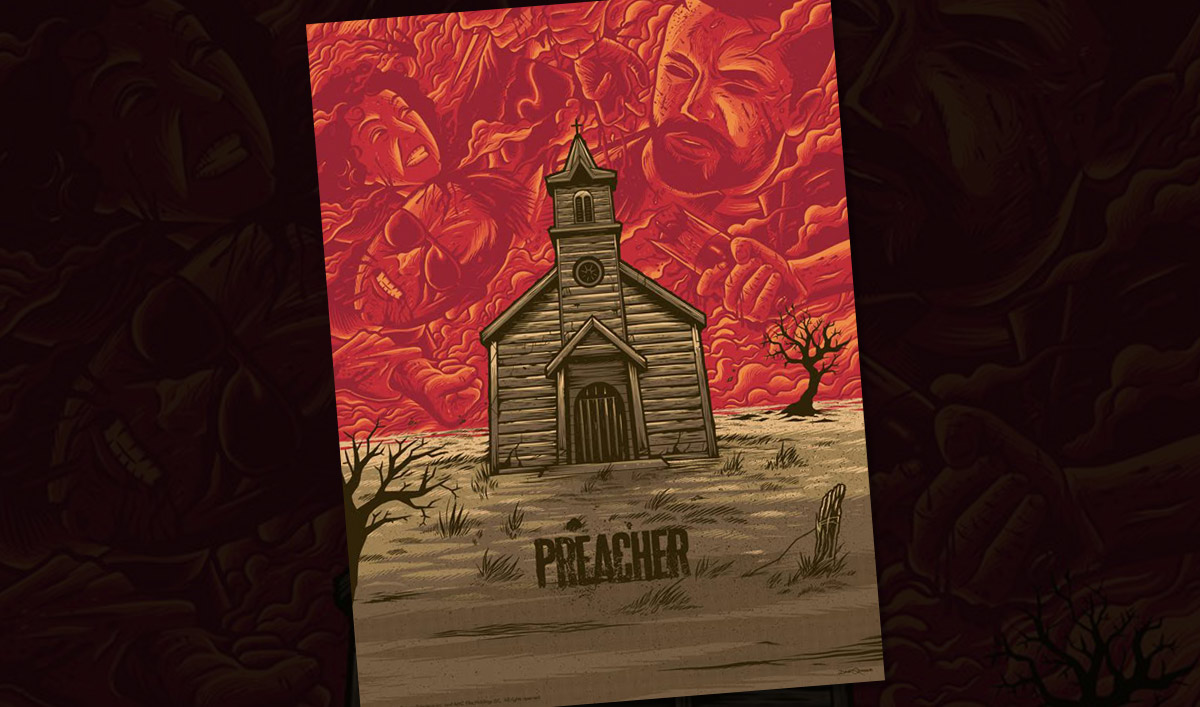 To celebrate the new series based on the comic cult classic Preacher, Gallery 1988 has commissioned limited edition prints by top artists that will be released after every episode. The first print is by artist Dave Quiggle and, like the premiere episode itself , introduces the show's core trio of characters: Jesse, Tulip and Cassidy. Click here to see the full-size image.
You can purchase this and all the other one-of-a-kind prints this season at PreacherPrints.com. But act fast: Once they're sold out, they're sold out! Check back each week for a new print by a new artist.

Preacher airs Sundays at 9/8c on AMC. Watch the series premiere now on AMC.com and the AMC apps (no login required) and sign up for the Insider's Club to receive exclusive extras from the show.
Read More