Blog
AMC Is Releasing Custom Preacher Covers All Season Long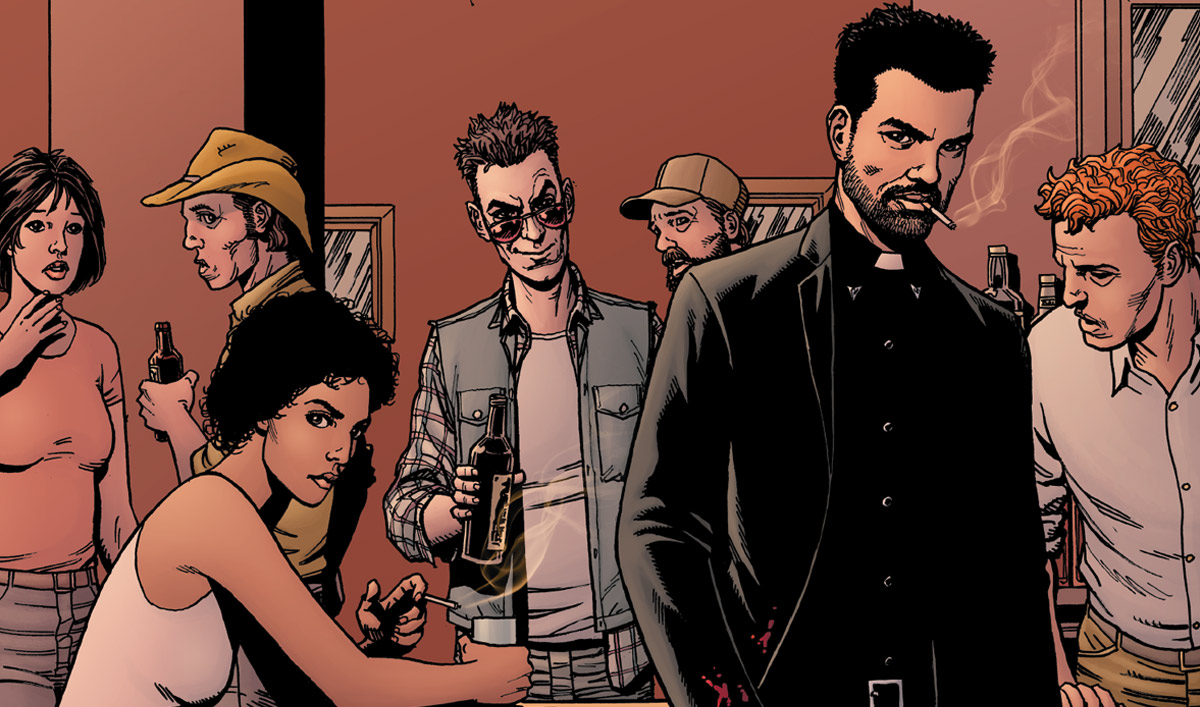 Fans of Garth Ennis and Steve Dillon's Preacher have been waiting years to the see the cult-classic comic series be brought to life on television. In anticipation of that dream finally becoming a reality, amc.com has commissioned a series of comic book covers featuring the likenesses of the characters from the upcoming AMC drama inspired by the books. And you can see them all first by signing up for the Preacher Insiders Club.
Throughout the first season of Preacher, amc.com will release a number of comic covers from such celebrated artists as Glenn Fabry, Mike Allred, David Mack, Mike Del Mundo, Erica Henderson, Dustin Nguyen and others. The first cover, by Steve Dillon himself, has already been released as part of a special-edition reprint of the first issue of the comic. You can check out that cover below.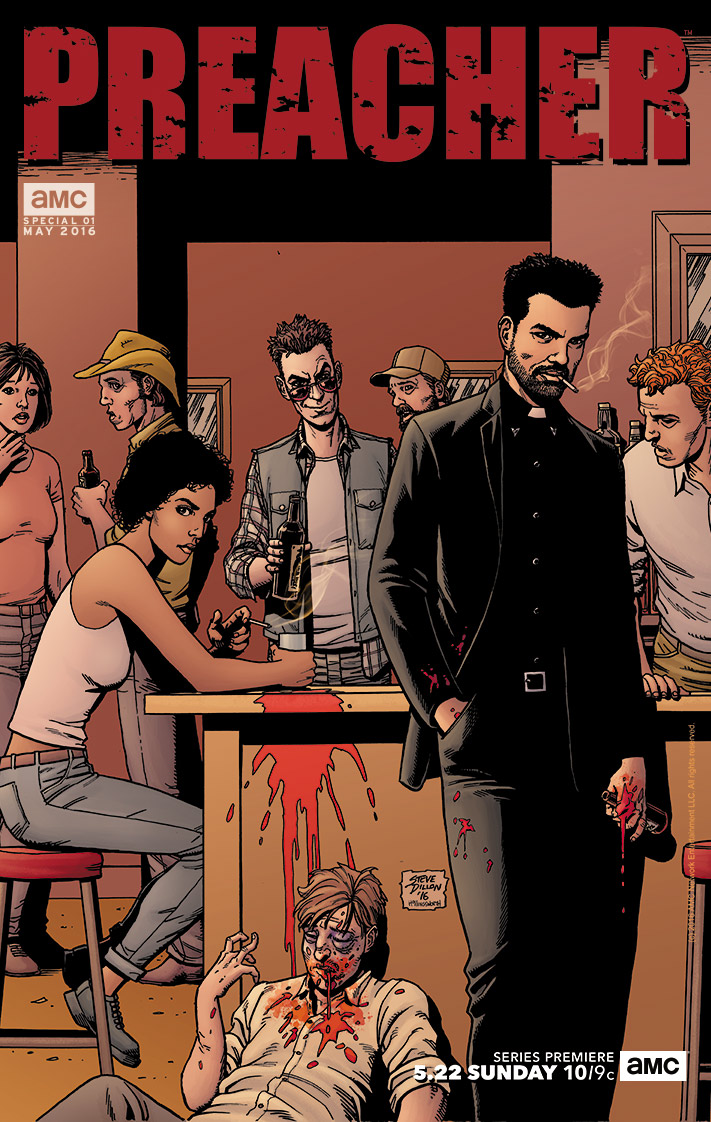 Be sure to check back throughout the season to see all the new covers. Preacher premieres Sunday, May 22 at 10/9c on AMC.  Watch the trailer, go on the set with cast and creators and check out a sneak peek on amc.com now. Plus, sign up for the Insiders Club to be the first to receive Preacher exclusives and updates.
Read More