Blog
AMC's Preacher Turns SXSW Upside Down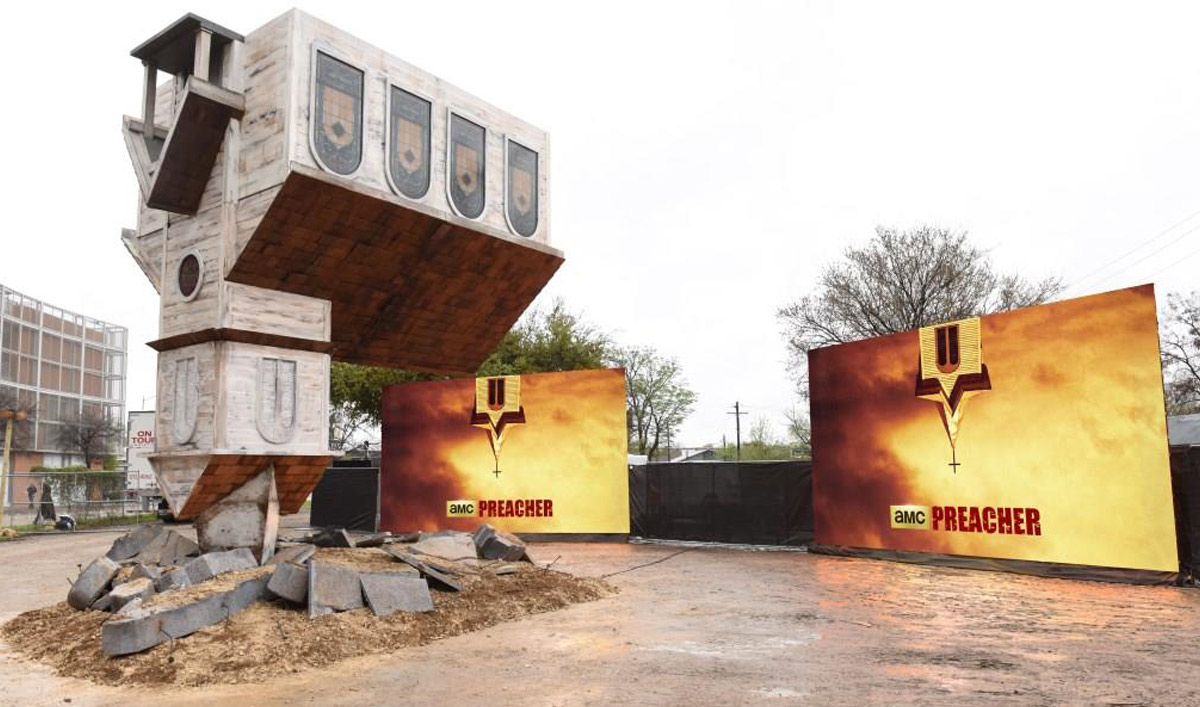 Attendees at this year's South By Southwest (SXSW) Festival will get the chance to have their world turned upside down by new AMC drama Preacher.
The series, which will premiere at SXSW on Monday, March 14, is celebrating all weekend by bringing to life the show's teaser art in the form of a one-of-a kind installation. The display is located at the corner of Red River Street and 4th Street in Austin, Texas, and will be open from 10am – 10pm daily from March 11 to March 15.
For those who can't make it to SXSW, you can still check out images from the installation here, and look up the hashtag #WelcometoAnnville on Twitter to see shots from fans. Plus, follow Preacher on Twitter  for all sorts of sneak peeks at the new series.
Preacher is a supernatural, twisted and darkly comedic drama based on the popular cult comic book franchise of the same name. It will premiere on AMC later this year. Watch the trailer here.
Be the first to get news about Preacher by signing up for the newsletter.