Press
EW on Preacher's SXSW Premiere; New Dominic Cooper Photo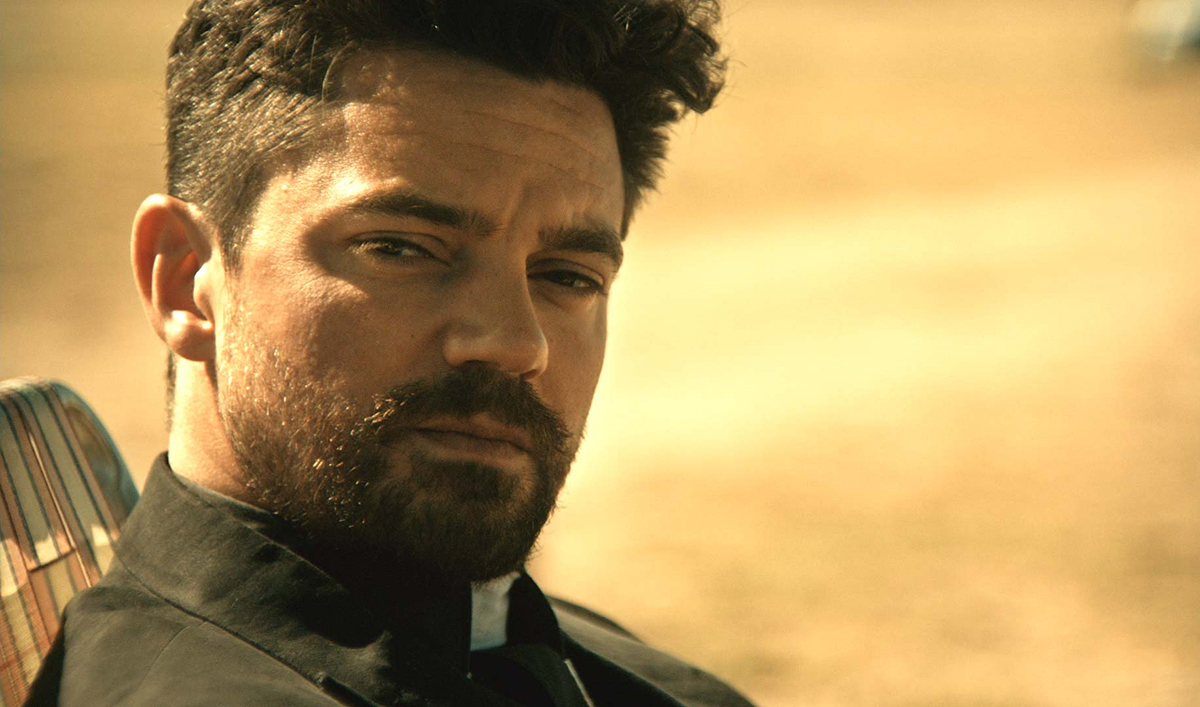 This week, Entertainment Weekly reports on Preacher's SXSW debut, while ComicBookMovie.com premieres a new photo from the show. Plus, TV Cheat Sheet is intrigued. Read on for more:
• Entertainment Weekly reports that Preacher will have its world premiere during the SXSW Film Conference and Festival in March.
• ComicBookMovie.com posts a new image from Preacher "featuring Dominic Cooper as the Reverend James Custer taking a little smoke break in church."
• TV Cheat Sheet touts Preacher, saying, "Based on the early trailer, it looks like an interesting mix of the quiet sensibilities of AMC's dramas, mixed in with a decidedly comic book appeal."
• Digital Journal, reviewing the Preacher trailer, says, "Simmering to a boil, the preview builds in a way which is both stoic and fierce."
• MStars watches the Preacher trailer, calling it "the perfect opportunity to check up on Dominic Cooper as Jesse Custer in the world premiere debut."
To stay up-to-date on all the latest news about Preacher, sign up for the Preacher Newsletter.
Read More