Press
L.A. Times Showcases Preacher Trailer; EW Spotlights Dominic Cooper in Trailer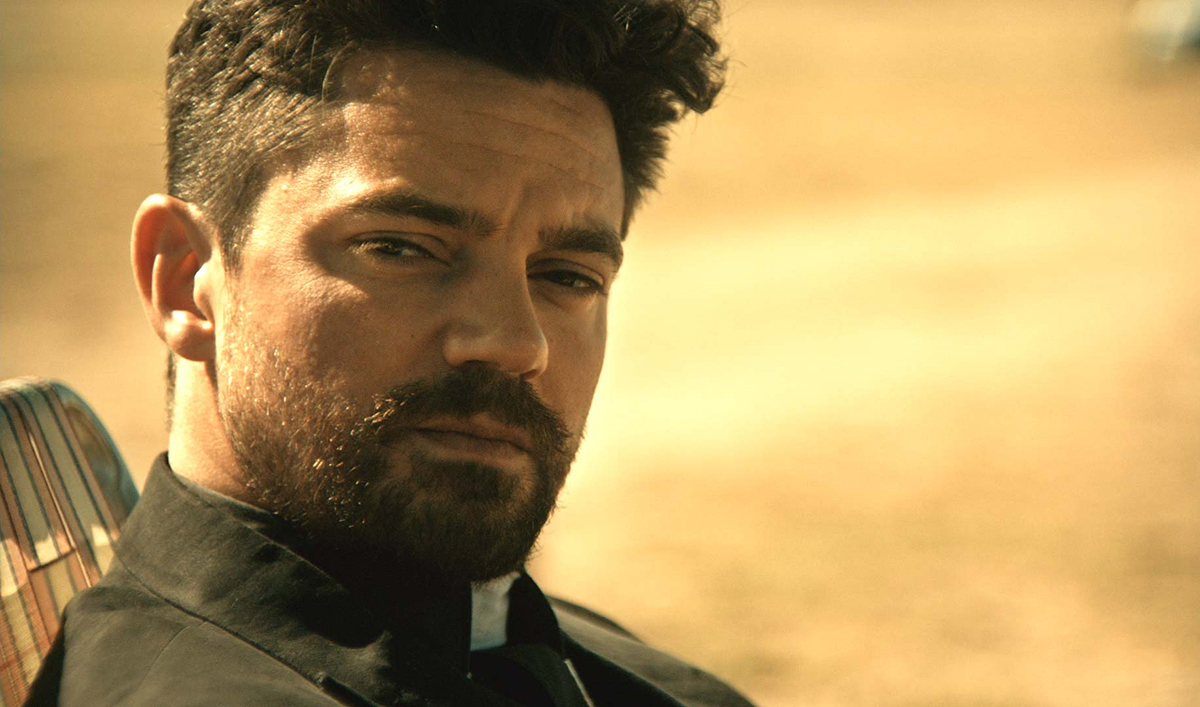 This week, the Los Angeles Times showcases the Preacher trailer, while Entertainment Weekly spotlights Dominic Cooper's performance in it. Plus, Collider is enthusiastic about the series. Read on for more:
• "One part supernatural showdown, two parts deeply disturbing Western, AMC's next big comic-to-TV adaptation is Preacher," the Los Angeles Times says.
• In the first full look at Preacher, Entertainment Weekly reports, "Dominic Cooper's titular character doesn't pull any punches. Even if those punches break an arm or two." The Hollywood Reporter says simply, "Fanboys, rejoice."
• Collider.com spotlights a brief teaser for Preacher and comments that "boy does it look freaking great."
• After watching the Preacher trailer, Film School Rejects observes that Seth Rogen and Adam Goldberg are "bringing us a less broadly comic but equally violent and absurd piece of pop entertainment."
To stay up-to-date on all the latest news about Preacher, sign up for the Preacher Newsletter.
Read More