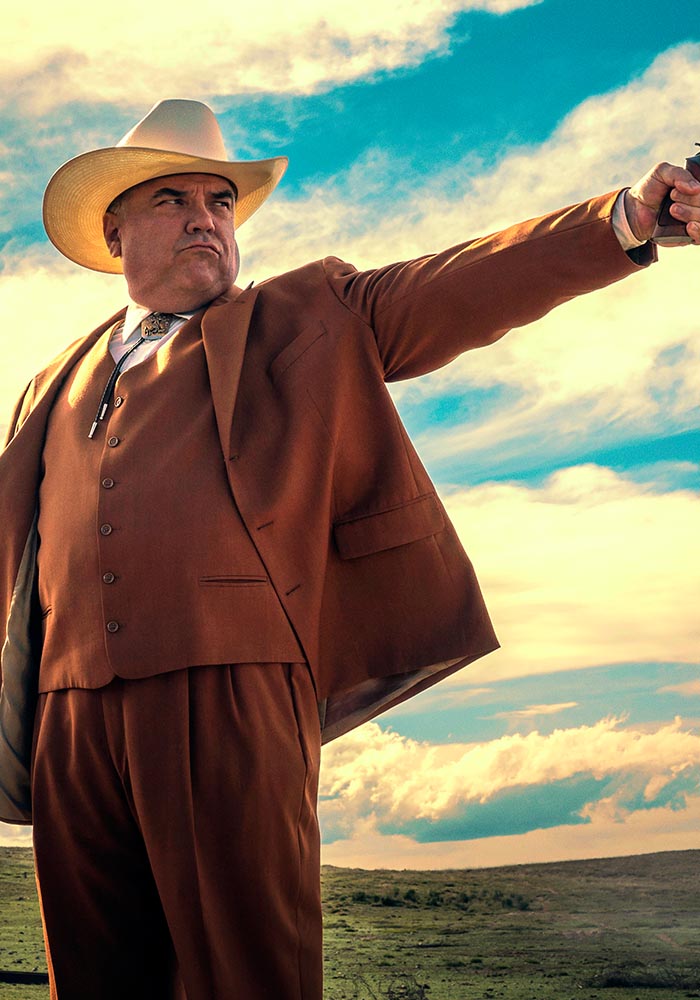 Sheriff Root is Annville's local lawman, a tough, conservative redneck who loves his deformed son but is dubious of Eugene's faith in Preacher Custer.

W. Earl Brown was born in Golden Pond, Kentucky. The seeds of his career as an actor and writer were sewn there as he spent his childhood years entertaining any and all who gathered on his grandparents' front porch. Being the first in his family to go to college, Brown took an acting class on a whim at Murray State University and eventually began performing in numerous productions on campus. Brown received his MFA from DePaul University's Theatre School in 1989. After graduation, he performed in numerous plays around Chicago, but it was his performance in A View From the Bridge at the Steppenwolf Theatre that catapulted his career into television and film.

Brown's Chicago resume includes Backdraft, The Babe, Excessive Force and Rookie of the Year, along with several television roles. Having hit the proverbial glass ceiling by 1993, Brown moved to Los Angeles. Auditioning for Wes Craven was a landmark for Brown as he was cast in Wes Craven's New Nightmare, which led to A Vampire in Brooklyn, which led to Scream. Two years later Brown played the breakout role of Warren, Cameron Diaz's mentally-challenged brother, in There's Something About Mary. Among his numerous past credits are the Oscar®-nominated films The Master, The Sessions and Being John Malkovich. Recent films include Wild, Draft Day and Black Mass.

In 2015, Brown starred in ABC's highly lauded anthology series American Crime. His many past guest star roles on television include shows such as Documentary Now!, Luck, American Horror Story, Justified, Six Feet Under, NYPD Blue, X-Files, CSI and Seinfeld, as well as lead roles in eight pilots. Among his involvement in several TV movies was his star role in VH1's Meatloaf: To Hell and Back. Brown also played Dan Dority in HBO's Deadwood. During the show's second season, the show's creator, David Milch, invited him to join the show's writing staff. In 2007, Brown earned a WGA nomination for writing on a drama series and a SAG nomination for best drama ensemble acting. Establishing himself on a show as critically lauded as Deadwood opened doors for other writing projects. In 2011, Sony released Bloodworth, a film produced and written by Brown.

In addition to his television and film work, Brown co-starred in Sony's The Last of Us, named 2014 Video Game of the Year. He also writes music and records with Sacred Cowboys, an LA-based Americana band. Brown considers himself very lucky to have had the many opportunities to play so many varied and diverse characters, with such an array of talented people.