Unscripted
Owner's Manual Q&A – Ed Sanders (Co-Host)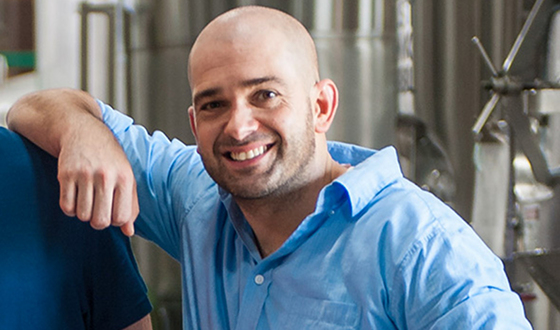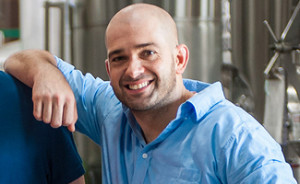 In this interview, Ed Sanders (co-host of AMC's Owner's Manual) talks about which challenge was the hardest and which stunt made him lose his lunch.
Q: As someone who prefers to follow his gut, what was your reaction to being on a show called Owner's Manual?
A: When I auditioned they said, "Oh, you're going to be a co-host and you're going to be trying to figure out how to operate basic machinery." It's jumped ten-fold from what I first thought it was going to be… I'm always terrified of what our producers are coming up with. I swear, they must get drunk every single episode and come up with a ridiculous thing that will put the fear of God into anyone… It's epic stuff that they're doing. It's stuff that most people put on their bucket list.
Q: You and Marcus get to do things like fly a stunt plane and operate a locomotive. What was the most difficult challenge on Owner's Manual?
A: It's that plane episode. Being in a very small confined airplane with a parachute… I'm not going to lie, I lost my lunch a couple of times on camera, which they didn't put in the show, thank God… The other one that challenged me in its own right was basically me and Marcus were in charge of a whole ship and all the crew did what we told them to do…even if they knew it was wrong. Trying to steer a 130-ton wooden sailboat that looks like a pirate ship 20 miles out to sea and back again was an absolute freaking nightmare.
Q: What's the most fun you had in a challenge?
A: It had to be beer making. I've always dreamed of making a beer, let alone on a tropical island. But the one thing that wasn't fun was getting the mystery ingredient for the first challenge. We had to get as much honey as possible for the beer because we were making a honey-wheat beer. But we weren't getting the honey from Trader Joe's. We were getting it from a bee farm, so stings and bees go hand-in-hand, so to say we got stung was an understatement.
Q: Have you ever been tempted to sneak away and read one of Marcus's books before a challenge?
A: Absolutely not! He gets all his manuals about a week before we go and shoot. And sometimes he gets more manuals the day we arrive, so he spends the week before learning about oil pressure and manifolds and switches and valves, which interests me about as much as getting stung by bees. I've got a lot of background in training with my Dad on building sites, and I used to work on a building show, so I can look at most machines and know that's a gas line, that's a fuel hose, that's a pressure gauge, that's my on-valve. I can usually guess my way through it.
Q: You're actually a trained carpenter, as well as an actor. Have you applied those skills on the show at all?
A: Yeah, I know Marcus makes fun of me. He calls me Herman Munster because I stomp in and start pushing buttons, but I've got a background in furniture building and it's what I've always done. Between my TV shows, I've got a wood shop where I build furniture, so I have a very delicate side… I think Marcus is genuinely surprised sometimes that I'm able to find a feather touch.
Q: You were injured pretty badly while working on Extreme Makeover: Home Edition. Were you worried at all about the risks of Owner's Manual?
A: Yes, yes, and yes… Being in a boat in a middle of the ocean, anything could go wrong. What happens if it sinks? I expected there to be a real nice lifeguard boat following us. We're twenty miles out in the ocean. And the weather changed the second morning and the captain said we have to turn the boat around and go back to port because the waves got up to like 10 or 15 feet and the boat is almost leaning at a right angle to the water. So, every episode, I think to myself, how dangerous is this going to be? And there are things that go drastically wrong in at least one episode.
Q: Do you and Marcus hang out together off set? If so, do you tend to do more exciting things, or kick back and enjoy the quiet?
A: He's single, and I'm married with four kids. He jumps out of planes. He's done over 550 parachute jumps. He's a bit of a thrill-seeker, and I always tell him to enjoy it now because if you ever do get married and have kids, it all changes because you've got to provide for someone else, and you don't want to die, because people are relying on you. So when we meet up, we meet at his house or my house and have a couple of beers.
Q: You guys seem like you've known each other forever, but you actually met through the show…
A: It's like we've been buddies since we were kids… The first day we met it was like a light went off. We'd auditioned so many people and I was getting kind of frustrated and then Marcus stepped up into the first audition and he just nailed it because he was the first person to really give me, excuse my French, a load of s–t back on camera. I can be quite overpowering on camera… And he was the first person to put me in my place. We each have our own way of doing things, and we don't cut each other slack.
Click here to read an interview with Ed's Owner's Manual co-host, Marcus Hunt.
Read More