Video
Stream NOS4A2 Episode 8 Now: Can Vic Get Bing to Talk?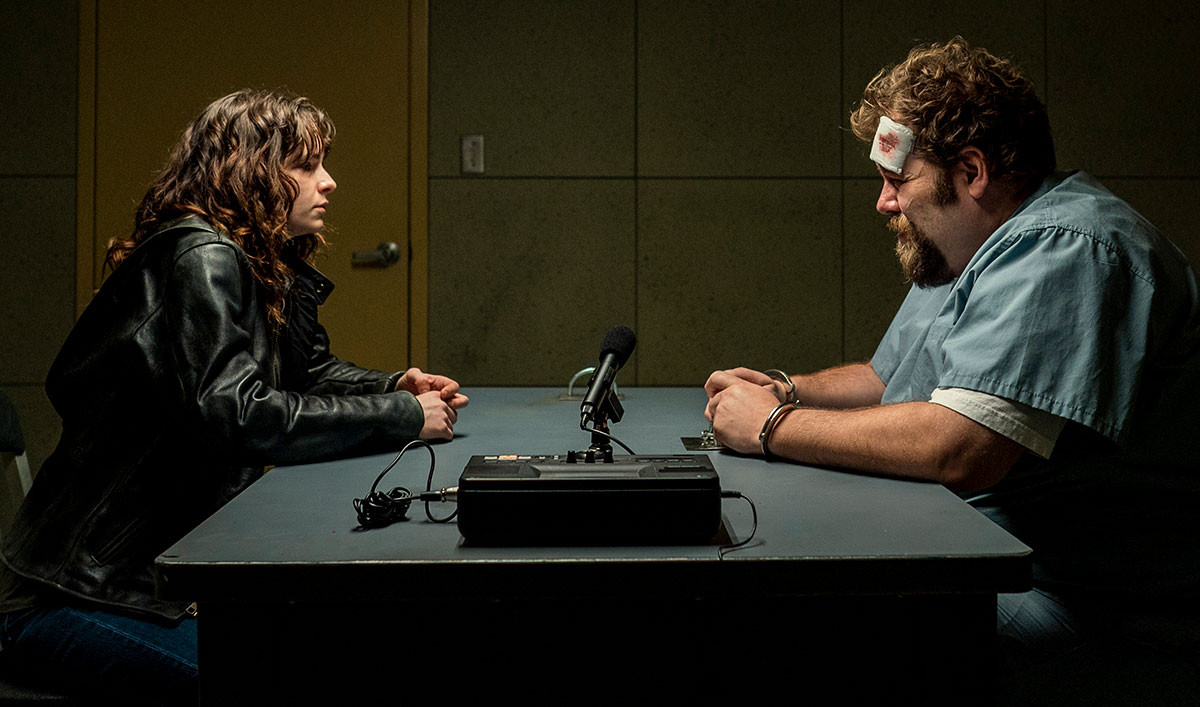 Vic McQueen (Ashleigh Cummings), Lou Carmody (Jonathan Langdon) and Vic's family have finally repaired her knife after her motorcycle was broken apart in her high-speed chase with Charlie Manx (Zachary Quinto). Now that she's able to use the Shorter Way Bridge to find Wayne and Manx's Wraith, Vic is ready to get back on Manx's trail — even though her body may not be fully healed yet.
And this time, something is different about using her bridge: her family is on her side and willing to help. Her dad (Ebon Moss-Bachrach) is ready to come with her through her inscape, and even Linda is ready to let a little of Vic's magic into her life. But when Vic and her dad find a bloody clue on the other side of the Shorter Way Bridge, Vic discovers that her dad may not be the best ally in her search for her son.
When Vic and Chris McQueen discover Bing Partridge (Ólafur Darri Ólafsson) on the other side of Vic's bridge, Vic's dad tries to make quick work of Manx's former partner. But Vic knows that they need Bing to talk if they're ever going to find Wayne before he is taken inside Christmasland forever. Can Vic get Bing to talk before it's too late?
Meanwhile, the rest of Team McQueen prepares for the battle to come. But now they're moving onto Manx's home turf. They might have the element of surprise — but as they move so close to Christmasland, Manx's power is stronger than ever. In the fight for Wayne's soul, not everyone will make it back home.
Click here to find out in the latest episode of NOS4A2 available now on amc.com and the AMC app for mobile and devices. Check out the on-air schedule here for more encore viewings and upcoming episodes of NOS4A2 on AMC.
Watch a sneak peek of Sunday's all-new episode here, in which Maggie tries to convince Vic to take her to Christmasland. It's Maggie's fight too — and she's dedicated her life to tracking Manx's lost victims before Vic even knew about her bridge. Plus, she's got an explosive idea for how to take Manx down.
NOS4A2 airs Sundays at 10/9c on AMC and BBC America. For the latest news, sneak peeks, Q&As, videos exclusives and more, sign up for the NOS4A2 Insiders Club.
Read More