Video
Stream NOS4A2 Episode 7 Now: Bing Is Out for Revenge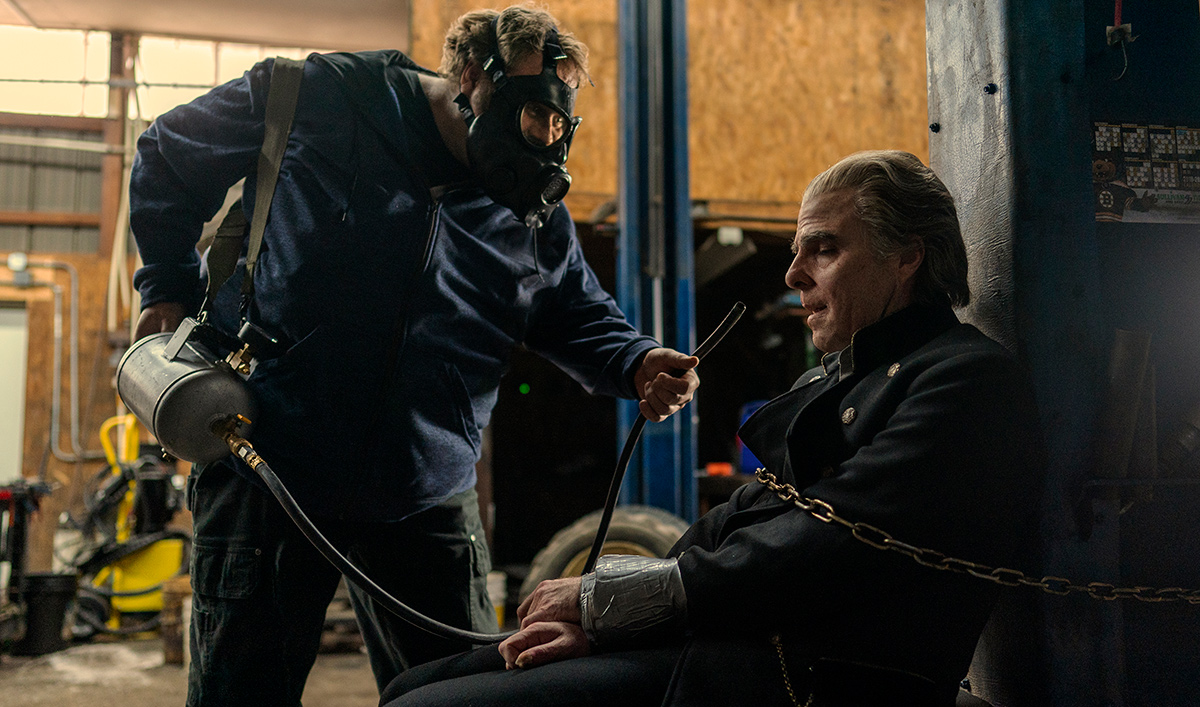 In the latest episode of NOS4A2, Bing Partridge (Ólafur Darri Ólafsson) has had enough. After being left behind by Charlie Manx (Zachary Quinto) in the chaotic wake of the attack on the McQueens' lake house, Bing is adrift — and angry. He can't believe that Manx would leave him to go back to prison again, but this latest transgression leaves Bing evaluating his partnership with the immortal vampire he's given his life to serve for the last eight years.
Bing manages to escape police detection, and now he's out for answers — and revenge. And he's the one person who knows all of Manx's secret hideaways along the route to Christmasland.
The last thing Charlie Manx expects as he charters Wayne McQueen (Jason David) to his cursed inscape is a visit from the Gas Mask Man. But Bing manages to lull Manx into unconsciousness with his signature fumes. Bing turns the gas on Manx in the hopes of getting answers about how Manx feels about him: how did Manx's former partners perish? Was Manx ever going to take him to Christmasland?
But as Bing prods deeper into Manx's delirium, the demons from Charlie Manx's past start to emerge from his buried memories, and the dark and terrible truth about the onset of Manx's evil is revealed.
Click here to find out in the latest episode of NOS4A2 available now on amc.com and the AMC app for mobile and devices. Check out the on-air schedule here for more encore viewings and upcoming episodes of NOS4A2 on AMC.
Watch a sneak peek from Sunday's all new episode here, in which Vic (Ashleigh Cummings) and her dad (Ebon Moss-Bachrach) prepare to ride off  to find the Wraith. As they head off to finish the fight with Manx, this could be the last time Linda McQueen (Virginia Kull) sees either of them. How will they part ways?
NOS4A2 airs Sundays at 10/9c on AMC and BBC America. For the latest news, sneak peeks, Q&As, videos exclusives and more, sign up for the NOS4A2 Insiders Club.
Read More