Press
NY Times Interviews Joe Hill; EW's Ashleigh Cummings Q&A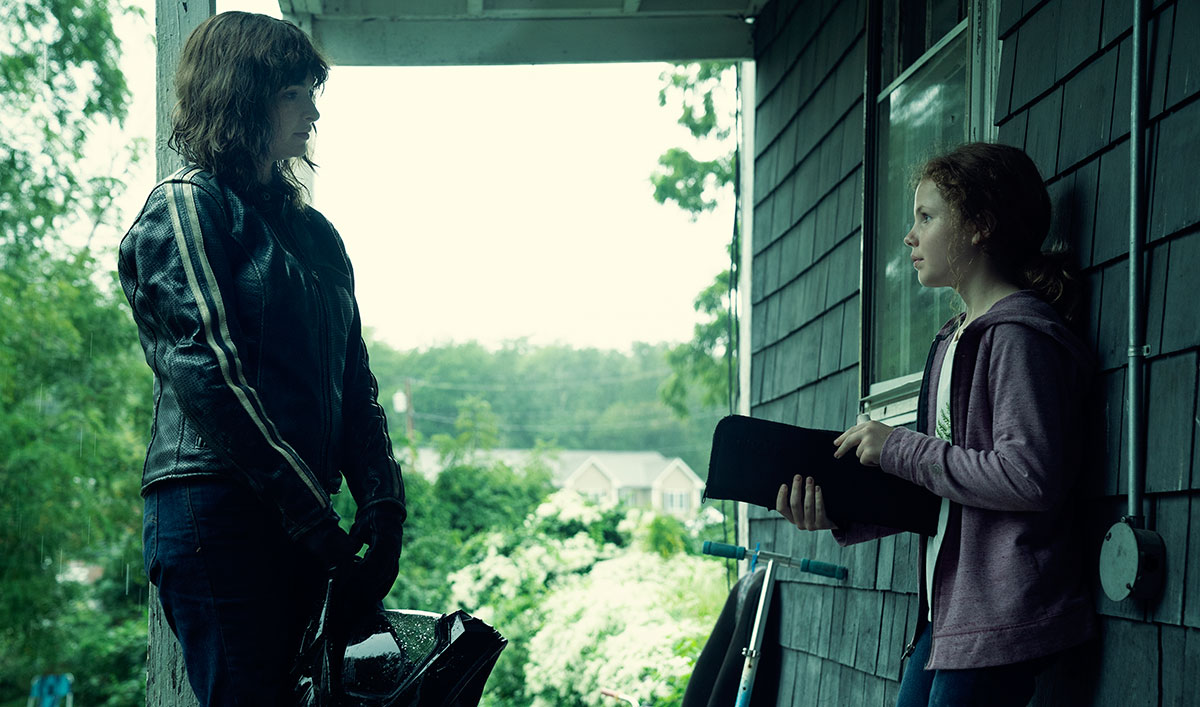 This week, The New York Times talks horror and NOS4A2 with Joe Hill, while Entertainment Weekly speaks with Ashleigh Cummings. Plus, Variety gets Zachary Quinto's take on aging as Charlie Manx. Read on for more:
• Ashleigh Cummings tells Entertainment Weekly that playing Vic was "incredible. It was also extremely arduous, just because Vic's journey is emotionally so tumultuous."
• Talking to Variety about aging Charlie Manx, Zachary Quinto says, "There are five phases of [Manx's] aging process. We isolated what each of those phases would be, so I was able to adopt specific physical characteristics that would correlate with each one and become progressively more grotesque and decrepit."
• The Boston Globe speaks with Jami O'Brien, who says NOS4A2 "has this gritty naturalism about class and family dysfunction in Haverhill [Mass., the show's setting]. And it's a supernatural horror show with a sense of wonder, magic, and fantasy."
• Discussing NOS4A2 with The New York Times, Joe Hill explains, "I think some people think horror is about sadism; it's about flinging intestines at the camera. And some is. And I like some of that stuff. But I do think the really effective horror is about empathy."
• Collider.com showcases an exclusive promo, which "spells out the supernatural face-off that drives the series," where Zachary Quinto's Charlie Manx "meets his match" in Vic McQueen.
• Rolling Stone's summer TV preview says this "take on Joe Hill's novel about an artist (Ashleigh Cummings) with 'supernatural' powers and the literally soul-sucking serial killer (Zachary Quinto, extra-creepy) should satisfy that horror/mystery/perverse crime procedural craving for most of the summer."
• Entertainment Weekly quotes Zachary Quinto saying that his character is "pretty dark. Charlie Manx ferries back and forth between the real world and this warped and twisted Christmasland."
• Ahead of the June 2 premiere, TV Insider calls the adaptation "lavish and fantastical" and quotes Jami O'Brien saying that Charlie Manx "is evil, but he believes he's doing the right thing."
• The Providence Journal reports that NOS4A2 was "filmed entirely in the Ocean State, from Quonset to Woonsocket."
• Joe Hill tells Bloody Disgusting, "With NOS4A2 we had an exquisitely talented writer and showrunner in Jami O'Brien. She had a really good sensibility for what to keep and what to lose."
• Previewing NOS4A2, Refinery 29 declares that Zachary Quinto is "going full Big Bad in NOS4A2, where the actor formerly known as Bloody Face plays a vampire named Charlie Manx who feeds off of the souls of children."
• In a spoiler-free review of the series, Den of Geek applauds, "Jami O'Brien's television adaptation of N0S4A2 not only respects the novel, but also finds ways to make this story even more frightening." Plus, Ashleigh Cummings explains to Den of Geek, "I think Vic is a perfect embodiment of the strength, the ferocity, and the courage that we typically see in our female heroines, but also her strongest muscle is her heart."
• Dread Central features Looper's "excellent primer video for the uninitiated, one that delves deeper than the shows trailers without spoilers."
• The Mary Sue reports that New York City's BookCon will feature a panel, on June 1, where Joe Hill and Jami O'Brien will "share and discuss the process of bringing this highly-anticipated new series…to the small screen."
NOS4A2 premieres Sunday, June 2 at 10/9c.
Get the latest news and exclusives from NOS4A2 by signing up for the Insiders Club.
Read More