Press
ComicBook Hails Pilot Episode; EW Reports on NOS4A2 Premiere, Trailer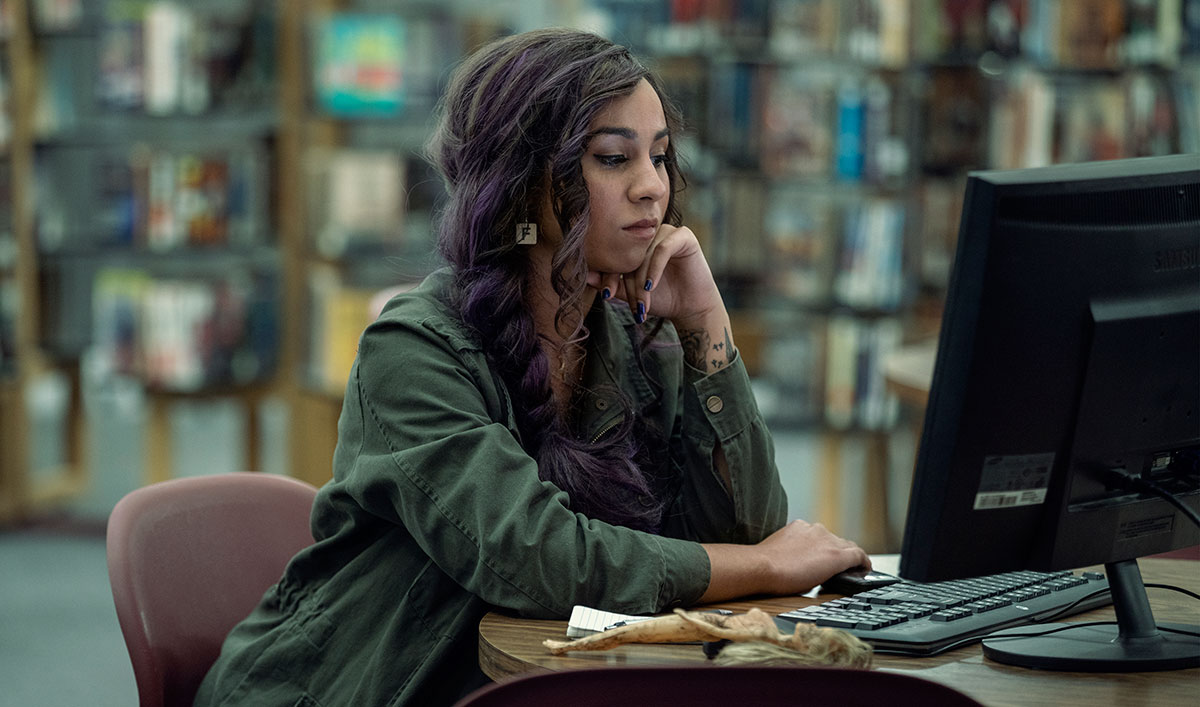 This week, ComicBook.com touts the show's pilot, while Entertainment Weekly reveals NOS4A2's June 2 premiere date and spotlights the trailer. Plus, Deadline reports fans were thrilled by the trailer. Read on for more:
• ComicBook.com commends NOS4A2's pilot, calling it "a unique blend of drama, small-town charm, and supernatural horrors, which will surely become every horror fan's newest obsession."
• Entertainment Weekly reports that NOS4A2 will premiere on June 2 at 10PM ET, immediately following Fear the Walking Dead's Season 5 debut, and posts the show's first-ever trailer.
• Deadline reveals that "fans gave a rousing reception" to the trailer and it was "a big hit with horror fans" at WonderCon, where the trailer was screened for the first time.
• Ars Technica's impressions of the trailer are that "the TV adaptation will stay true to several key features in the book" and that Zachary Quinto "brings just the right amount of sinister charm to Charles Manx."
• According to Syfy Wire, Joe Hill describes Zachary Quinto's portrayal of Charlie Manx as "so unbelievable and scary and intense."
• TV Insider is confident that NOS4A2 and Fear the Walking Dead will "make the perfect programming pair" when they premiere back-to-back on June 2 and that the new show is "perfect for fans of Fear."
• The Verge reports that the trailer is "as creepy as you'd expect, showing off [Zachary] Quinto's [Charlie] Manx and his 1938 Rolls-Royce Wraith (the title of the story comes from his vanity plate) as he works to kidnap children, while Vic vows to destroy him and his world."
• According to Slanted, AMC Premiere subscribers can binge all 10 episodes of Season 1 on June 2, the premiere date, "allowing them to get ahead of the game and feast on the vampire goodness."
• Bleeding Cool, Bloody Disgusting, ComingSoon.net, Dread Central, Flickering Myth, Multichannel News, Showbiz Junkies, TVLine, Variety and TheWrap also had news of the premiere date and the trailer.
• ComingSoon.net highlights a new teaser that gives "the spotlight to Ashleigh Cummings' Vic McQueen as her father reminds her to never let anyone stop her from being someone in this world."
• Commenting on the teaser, ComicBook.com writes, "AMC aims to continue its track record of delivering audiences compelling horror adaptations, following in the footsteps of series like The Walking Dead and Preacher."
• Bleeding Cool says of the teaser that "we're glad to see she [Vic] also has an encouraging voice in her life – a voice in the form of Ebon Moss-Bachrach (The Punisher) as Chris McQueen, her father."
Get updates on NOS4A2 by signing up for the Insiders Club.
Read More