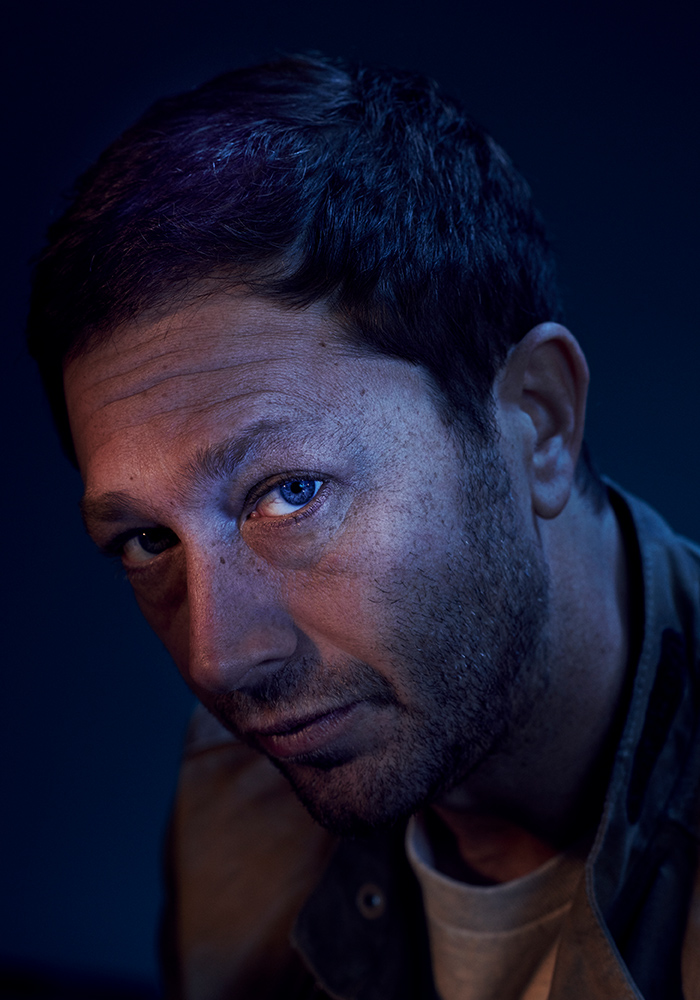 Vic's charming, working-class dad has a weakness for drink but a deep love and understanding for his daughter. A flawed and complicated man, Chris strives to do what's right for Vic, but often comes up short.

Ebon Moss-Bachrach has acted in a wide range of film, television and theater productions. His film credits include We'll Never Have Paris, Douglas Brown, Lola VS, Come Out and Play, Higher Ground, the short film The Grey Matter, Breaking Upwards, Evening, Out There, The Marc Pease Experience, Stealth, Live Free or Die, The Royal Tenenbaums, The Believer, American Splendor, Winter Solstice and Mona Lisa Smile. For his work in Road, Moss-Bachrach received the acting award from the 2004 Los Angeles Film Festival.

Moss-Bachrach starred in Vicky Wight's The Volunteer and starred opposite Alicia Silverstone in Marc Turtletaub's Gods Behaving Badly. Moss-Bachrach co-starred with Elisabeth Moss in Richard Shepard's short film Tokyo Project, which premiered at the Tribeca Film Festival in April 2017 and aired on HBO in October 2017. Moss-Bachrach recently shot three indies: Lying & Stealing, Blow the Man Down and Dolly Well's Good Posture.
Moss-Bachrach starred as Micro/Lieberman in Season 1 of the new hit Netflix/Marvel series Punisher. He was a series regular as Desi in the final four seasons of HBO's Girls. His other television roles included an arc on TNT's The Last Ship and an appearance on Believe, the J.J. Abrams drama on NBC. Moss-Bachrach also appeared as Nick Salinger on season three of FX's Damages. He portrayed John Quincy Adams in the Emmy®-winning HBO miniseries John Adams. Moss-Bachrach has appeared in numerous other television shows.

Moss-Bachrach starred in Lost Girls, directed by Jo Bonney, at MCC Theater; in Verite at LCT3; and in Austin Pendleton's acclaimed production of Three Sisters (CSC). He also played opposite Amy Irving in the Guild Hall production of The Glass Menagerie (directed by Harris Yulin). Other stage work includes roles in Christopher Shinn's On the Mountain (Playwright's Horizons), Lanford Wilson's Fifth of July (Signature Theatre), Naomi Iizuka's 36 Views (Public Theater) and Daisy Foote's When They Speak of Rita (directed by Horton Foote, Primary Stages).

Born in Amherst, Massachusetts, Moss-Bachrach is a graduate of Columbia University. He resides in New York with his wife and two daughters.