Press
James Norton's Conversation With EW; Variety, IGN Laud McMafia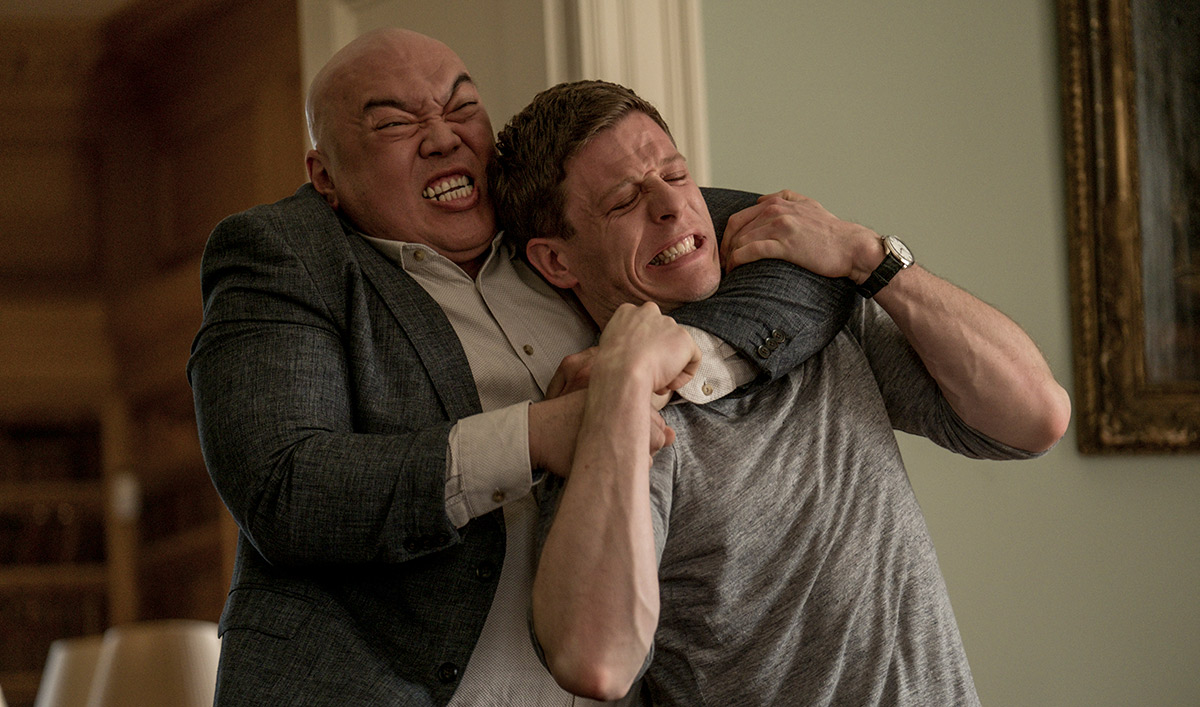 This week, James Norton speaks with Entertainment Weekly about McMafia, while Variety, IGN and others applaud the drama. Plus, AMC's president tells Adweek why McMafia is so relevant today. Read on for more:
• James Norton (Alex) tells Entertainment Weekly that the mafia in McMafia is portrayed as "a very brutal, financial money-driven world, which lacks the honor and the sort of family which those previous portrayals have focused in on. I've never felt like a show has been so much on the zeitgeist."
• Reviewing McMafia, Variety lauds, "In what is overall an exceptionally well-executed series, the most impressive element of McMafia is just how fully realized it is."
• IGN applauds McMafia, declaring, "If you're looking to scratch that crime drama itch then you should check out McMafia, AMC's excellent new series. It's The Godfather for a new generation."
• Speaking with Adweek, AMC President Charlie Collier calls McMafia "a project that because of the Russian news [with Donald Trump] it makes it relevant for all the reasons that you would expect, but also it's a global thriller that has got scale and class. It's special."
• James Norton characterizes Alex to USA Today as being "in this gray area between hero and villain. Like anyone, he's open and vulnerable to temptation. But he has a darkness and conflict about his Russianness and his family's past and criminality."
• David Strathairn tells Parade his McMafia character, Semiyon Kleiman, is "very complex but also very veiled. He has a position in the Labor Party in Israel. He's a very successful businessman. He's well-mannered, and then you learn about other motivations he has."
• Juliet Rylance (Rebecca Harper) tells TV Insider, "American audiences, I think—I hope—are going to be really interested in seeing the underbelly of corruption around the world—corruption that we're all aware is there. We're aware that these things are happening, corruption in boardrooms and at very high levels of financial institutions."
• The Ringer calls McMafia "briskly paced fun that feels good to watch without being too feel-good. Along the way, it offers some replicable pointers for how to update a retro genre forever bound to the Cold War for 2018."
• "The always excellent David Strathairn shines brightest in an sinisterly sublime cast," Canada.com cheers while previewing McMafia.
• James Norton explains to Metro that McMafia's portrayal of the mafia is "pretty brutal. The romance and honor is out of the window."
`• Hossein Amini, discussing McMafia with /Film, says the mob "was reinventing itself as this many headed global hydra. It's almost Game of Thrones with mobs. Suddenly it just felt very fresh as a canvas to tell those mob stories and reinvent the genre."
• MediaPost declares that McMafia "takes a thoroughly modern approach to depicting its world of international criminals, the underworld networks they control and the tangled webs they weave."
• Flickering Myth speaks with Franz Kirmann, who helped score McMafia, and he says, "We totally approach McMafia as a fiction in term of the music. We are telling a story, we are dealing with fictional characters, and there is a strong directorial point of view."
• Tom Hodge, one of McMafia's composers, tells iNews, "This was about how we could reinvent the danger, intrigue and ominousness [of a Hollywood thriller] with our own language, and not resort to classic tropes."
• 2Paragraphs spotlights "veteran actor" David Strathairn, who plays Semiyon Kleiman.
Watch Season 1, Episode 1  (no login required) on amc.com and AMC apps for mobile, Fire TV, XBox One, Apple TV, Roku and Chromecast.
McMafia airs Mondays at 10/9c on AMC. To stay up-to-date with all the latest news, sign up for the McMafia Insiders Club.
Read More