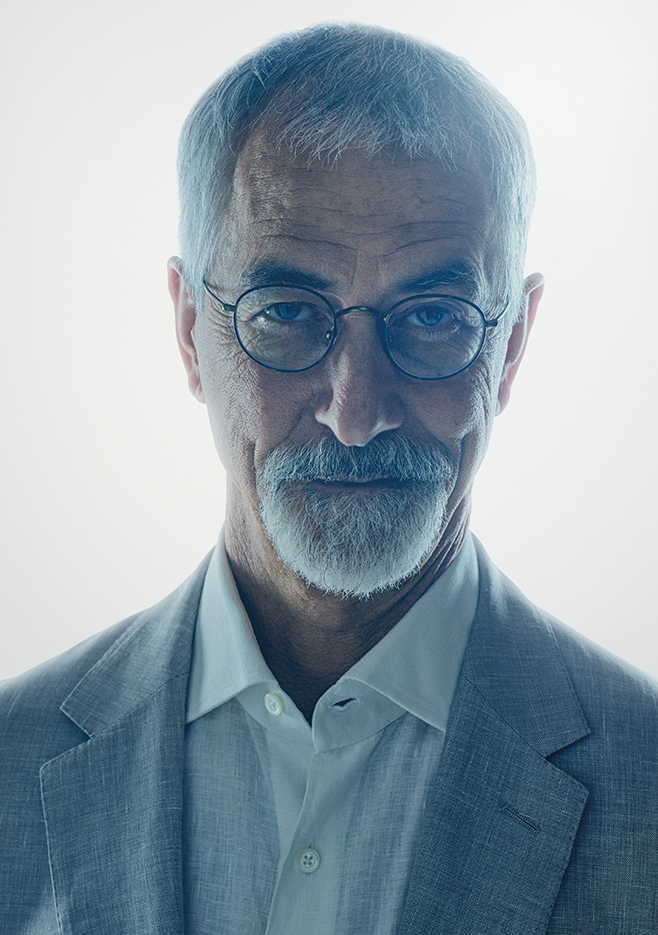 Semiyon Kleiman is, by all appearances, a legitimate businessman and a well-connected, upstanding member of society. A Russian exile turned Israeli citizen in his mid-sixties, who built his fortune in the shipping and entertainment industries, Semiyon's connections stretch further than Israeli society, into the world of international crime. Wily and persuasive, he's much more prone to use words and crafty strategy to achieve his goals than violence, but his goals remain criminal nonetheless. Stripped of his assets and expelled by Vadim Kalyagin and the Russian government, he seeks far-reaching revenge on those who have done him wrong.

A discreet and private man, his demeanor is gentle and harmless, but the twinkle in his eye betrays deeper secrets.

David Strathairn won the Volpi Cup at the Venice Film Festival and earned Best Actor nominations from the Academy (Oscars®), the Hollywood Foreign Press Association (Golden Globes®) the Screen Actors Guild, BAFTA and the Film Independent Spirit Awards for his compelling portrait of the legendary CBS news broadcaster Edward R. Murrow in George Clooney's Oscar®-nominated drama Good Night, and Good Luck.He won an Emmy® for Best Supporting Actor in the HBO project Temple Grandin in 2011 and was nominated in 2012 for his portrayal of John Dos Passos in HBO's Hemingway and Gellhorn.

Strathairn has continued a busy screen career with costarring roles in several critically acclaimed films, including Tim Robbins' directorial debut, Bob Roberts; Penny Marshall's A League of Their Own; Losing Isaiah; Sydney Pollack's The Firm; Sneakers; Taylor Hackford's adaptation of the Stephen King novel Dolores Claiborne; and Jodie Foster's Home for the Holidays; as well as two projects with Curtis Hansen: The River Wild and the Oscar®-winning L.A. Confidential, in which Strathairn shared a Screen Actors Guild Award nomination with the all-star ensemble cast.

His additional movie credits include Memphis Belle; A Map of the World; Simon Birch; Lost in Yonkers; Missing in America; Michael Hoffman's adaptation of A Midsummer Night's Dream; Philip Kaufman's Twisted; The Bourne Ultimatum, directed by Paul Greengrass; The Tempest, starring opposite Helen Mirren; Steven Spielberg's Lincoln; and The Second Best Exotic Marigold Hotel, directed by John Madden.

On the small screen, Strathairn starred in the SYFY series Alphas and had recurring roles on HBO's The Sopranosand CBS's The Blacklist. Most recently, he's had a continuing guest role in Showtime's Billions and in SYFY's The Expanse.