Press
Kiernan Shipka Talks Sally With USA Today, Credits Janie Bryant in InStyle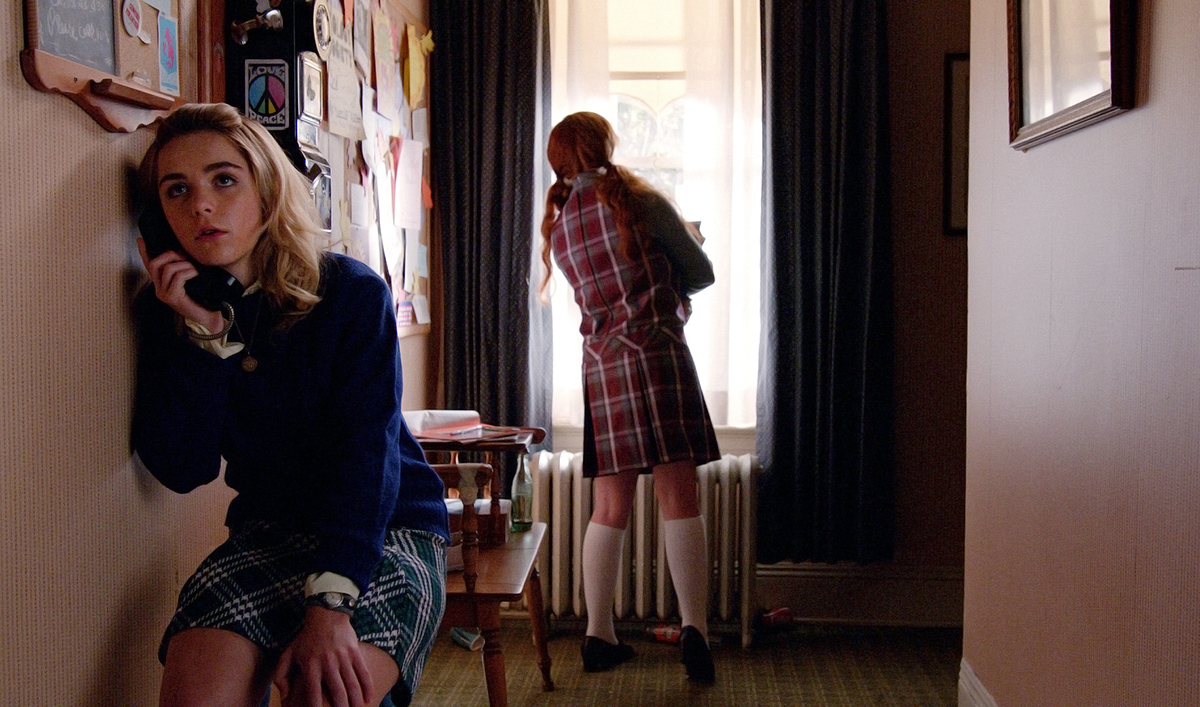 This week, Kiernan Shipka discusses Sally with USA Today and also credits Janie Bryant when speaking with InStyle. Plus, the actress reveals her favorite Sally outfit to USA Today. Read on for more:
• In an interview with USA Today, Kiernan Shipka says Sally and her Feud character, B.D. Merrill, "both have a lot of depth and complexity, and maybe feel a little bit lost and robbed of a childhood."
• Kiernan Shipka, speaking with InStyle, says Janie Bryant, Mad Men's costume designer, was "the first person who told me that style can tell a story. It's not just clothes; it's a message. That was ingrained in my mind and definitely made me want to say, 'What place am I at right now, and what do I want to convey?'"
• Kiernan Shipka tells USA Today one of her favorite Mad Men fashion moments occurred in Season 5, Episode 7, "At the Codfish Ball," explaining  "I think that go-go boot moment with Sally was such a shocker and so fun.
• Zimbio marks Mad Men's 10th anniversary on July 19, noting that the drama "certainly remained the show-of-the-moment till its conclusion and garnered wide-spread critical acclaim."
• The Advocate reports that the LSU Opera's recent production of Mozart's The Marriage of Figaro has changed the opera's setting from the 1700s to the 1960s, inspired by Mad Men.
To stay up-to-date with the latest news, sign up for the AMC Insiders Club.
Read More