Blog
Relive the Wildest Office Shenanigans With Mad Men Full Episodes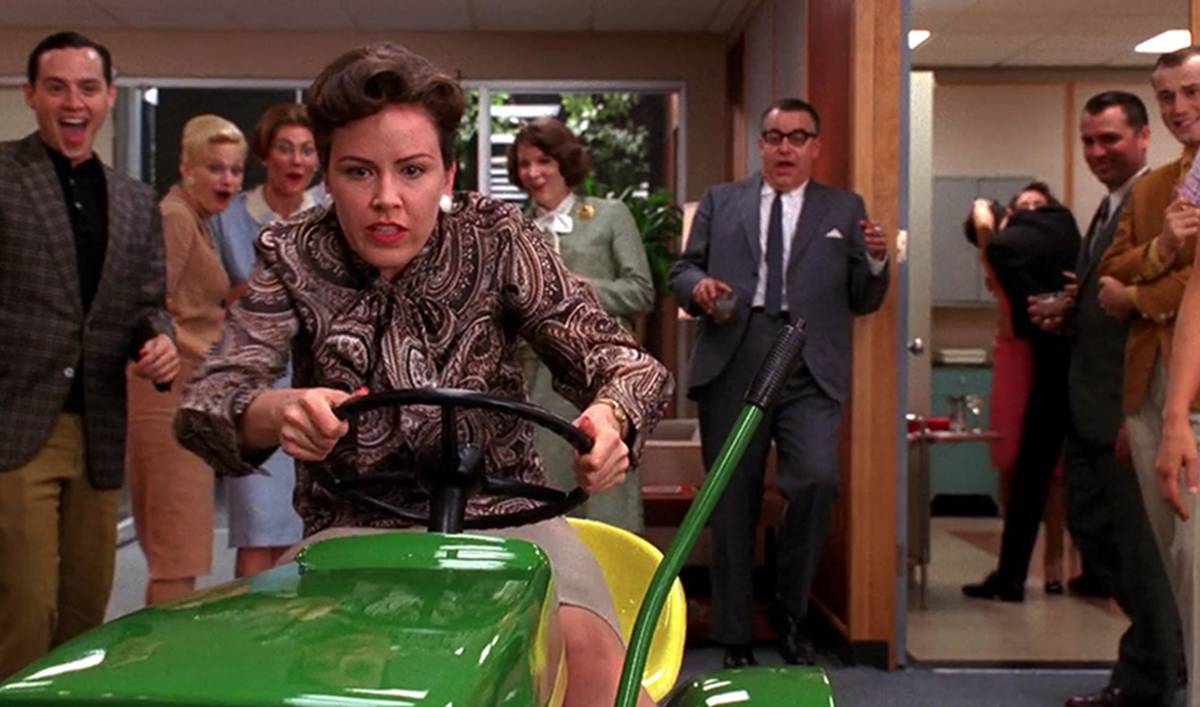 Mad Men often dealt the the serious drama of its characters' personal lives, but it also depicted the wild and (sometimes) debaucherous office behavior of the men and women of Sterling Cooper. AMC has curated a special collection of full episodes that feature "Mad Men Behaving Badly," including everything from day-drinking and getting high in the office to an ill-fated accident involving a lawn mower. Check out these memorable episodes:
"Red in the Face" (Season 1, Episode 7)
After Roger drunkenly makes a pass at Betty during a dinner at the Draper household, Don plots his revenge. After a three-martini lunch, Don arranges a plan that leads to Roger's embarrassment at an important client meeting.
"Long Weekend" (Season 1, Episode 10)
When Don and Roger meet a pair of twins at an ad audition, Roger invites them upstairs for a drink in the office, which is deserted because of the holiday weekend. But all of the fun comes to a halt when Roger suffers a heart attack and has to be hospitalized.
"My Old Kentucky Home" (Season 3, Episode 3)
While most of the Sterling Cooper clan celebrates Derby Day at Roger's party, Peggy and Paul Kinsey are stuck in the office working on the weekend. When sipping rum doesn't inspire ideas for a Bacardi campaign, Peggy joins the boys in trying something stronger.
"Guy Walks Into an Advertising Agency (Season 3, Episode 6)
Alcohol + secretaries + heavy machinery = nothing good. During an office party to celebrate Sterling Cooper's purchase by Putnam, Powell and Lowe, one of the receptionists decides to test drive a lawn mower. When she loses control, the happy office party quickly becomes a grisly — but hilarious — disaster scene.
"The Beautiful Girls" (Season 4, Episode 9)
Of all the the things that went on in the Sterling Cooper offices, it's hard to top this one: When Don's older secretary Mrs. Blankenship dies at her desk, the team must act quickly to get her out of the building so as not to alarm clients in the nearby conference room. Even in death, Mrs. Blankenship was comedy gold.
Check out the special collection of "Mad Men Behaving Badly" episodes, available on Xbox One, Apple TV, Roku, AMC mobile apps and amc.com, before they're gone on March 25. Then stay tuned for other curated batches of episodes in the coming weeks.
Read More