Blog
Heinz Will Run Don Draper's Ketchup Ads From Mad Men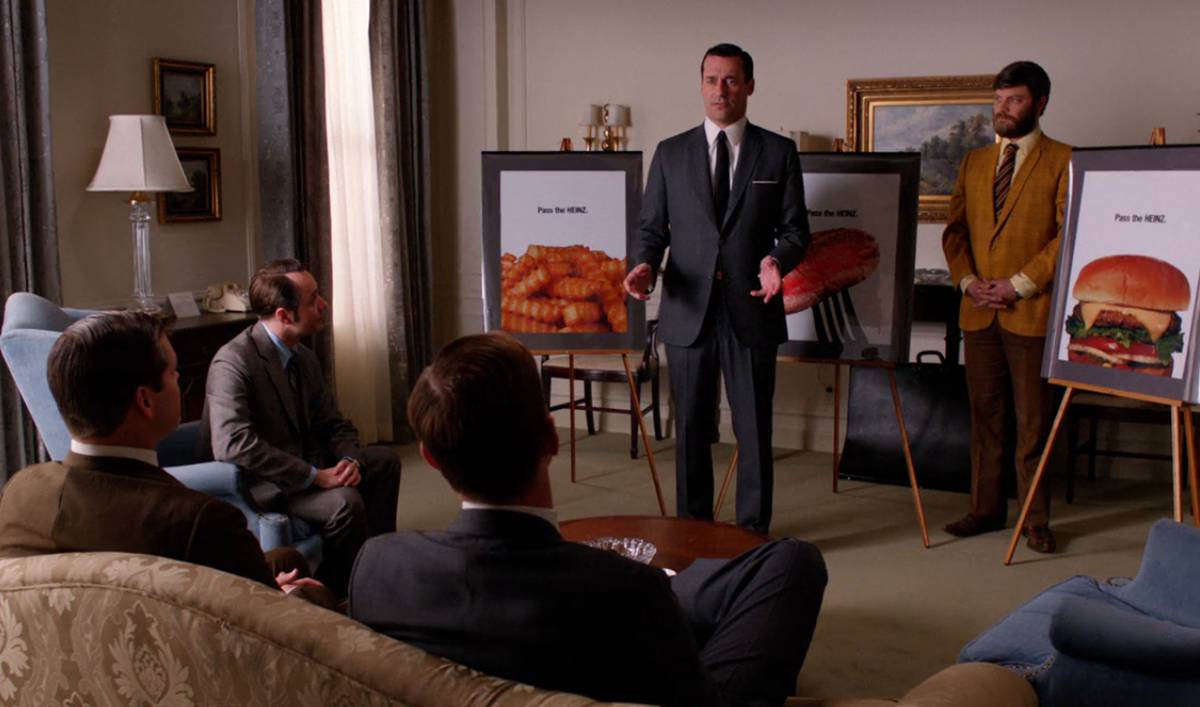 It only took 50 years, but Heinz is finally ready to sign off on one of Don Draper's memorable ad pitches. According to AdWeek, the food company is rolling out a series of print ads originally seen on Mad Men in the Season 6 episode "To Have and to Hold."
Although Heinz executives on the show were hesitant to buy Don's pitch because it didn't show the ketchup bottle, Don insisted that the tagline — "Pass the Heinz" — was a winner because the company name was already synonymous with ketchup.
Now, Heinz has partnered with ad agency David Miami, as well as the fictional Sterling Cooper Draper Pryce, to release the ads in print and on billboards in New York City. The ads, which will run in The New York Post and Variety, as well as Heinz's social media channels, feature close-up shots of french fries and other ketchup-friendly foods that were completely recreated to be exact matches to the boards seen on Mad Men.
"Even though Don Draper created the 'Pass the Heinz' campaign almost 50 years ago, the communications still really work in today's world," Nicole Kulwicki, head of the Heinz brand said. "Mr. Draper really understood the one thing every Heinz fan knows, which is to never settle for the foods you love without the great taste of Heinz. What we loved about the campaign is that it doesn't require paragraphs of copy to explain it. It features mouthwatering food images, and all that's missing is the Heinz."
Go Inside "To Have and to Hold" to learn more about Don's pitch.
Watch Mad Men full episodes on Xbox One, Apple TV, Roku, AMC mobile apps and amc.com
Read More