Press
Jon Hamm Talks With Rich Eisen; EW Teases Fishy Don on SpongeBob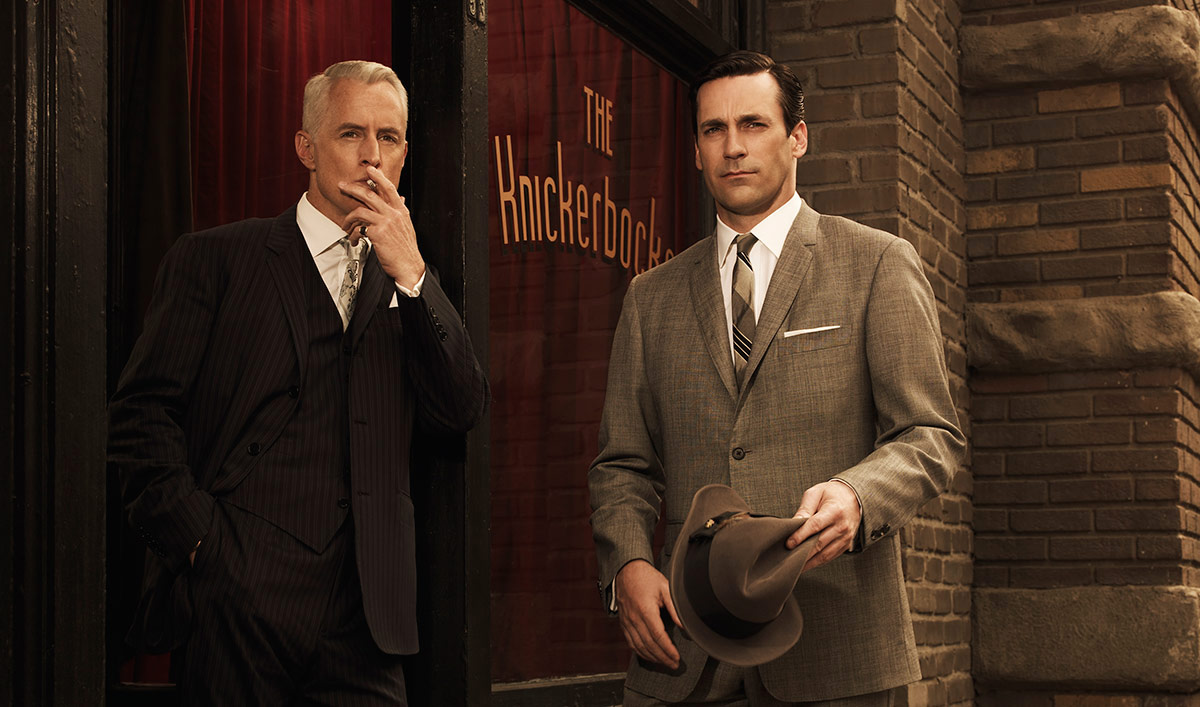 This week, Jon Hamm discusses the Mad Men finale with Rich Eisen, while Entertainment Weekly reports Hamm will reprise his role as Don, but as a fish. Plus, Hamm explains why he doesn't watch Mad Men reruns. Read on for more:
• According to The Hollywood Reporter, Jon Hamm, appearing on the Rich Eisen Show, calls Mad Men's finale "a very poetic, very nice way to end the show, and also very cryptic, which sticks in the realm of the show's vocabulary anyway."
• Entertainment Weekly reports that Jon Hamm will voice a character named Don Grouper, a "smart, charming, and literally fishy ad exec," on Nickelodeon's SpongeBob SquarePants later this month.
• Vulture adds that the promo for Jon Hamm's SpongeBob SquarePants episode "features a very [Don] Draper-esque narration laid over a SpongeBob-style homage to the Mad Men opening credits."
• Jon Hamm tells Us Weekly he doesn't watch Mad Men reruns because "I watch myself enough, I don't need to. I don't sit at home and obsess."
• The Huffington Post's list of Los Angeles locations from your favorite TV shows includes Canter's Deli, where Don meets Pete for lunch in Season 7 and "where everyone from Elvis to Marilyn Monroe, Cary Grant, Elizabeth Taylor, Muhammad Ali and Led Zeppelin have noshed."
Watch full episodes of Mad Men on amc.com.
Read More