Blog
Celebrate Valentine's Day (and More) with Mad Men Full Episodes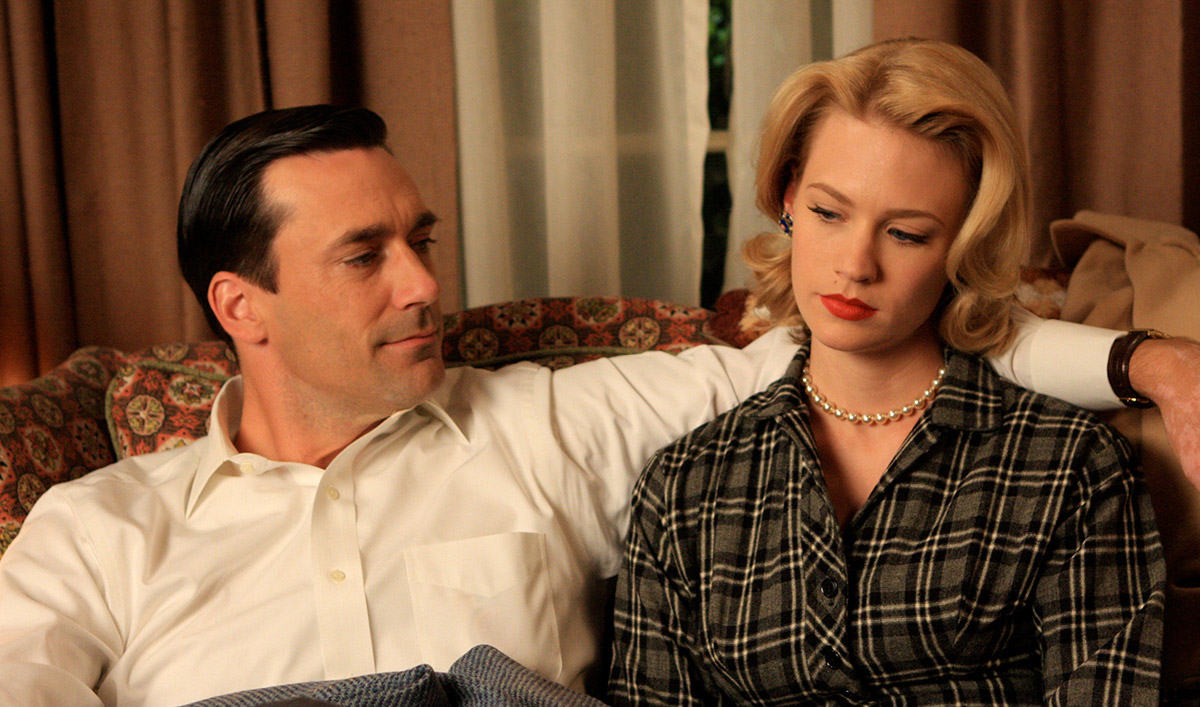 This Valentine's Day, why not spend the night with Don Draper & Co.? AMC has created a specially curated collection of Mad Men full episodes that feature the Sterling Cooper crew celebrating V-Day, Thanksgiving, Christmas and other special holidays. So snuggle up with your valentine and enjoy these memorable episodes:
"Babylon" (Season 1, Episode 6)
On Mother's Day, Don makes Betty breakfast in bed. Elsewhere, a taboo office romance is revealed. Peggy proves to be more than a secretary and Rachel faces her conflicted feelings for Don after he seeks out her advice on a new campaign.
"For Those Who Think Young" (Season 2, Episode 1)
It's Valentine's Day 1962, and the Sterling Cooper advertising agency is hustling to stay on top of its game. Don and Betty plan a special night together at the Savoy Hotel. Plus, Don butts heads with Duck Phillips and Peggy and Sal struggle with a new campaign for Mohawk Airlines.
"Public Relations" (Season 4, Episode 1)
It's the first Thanksgiving since Don and Betty's divorce, and Don spends his day in bed with a new "friend" while Betty and the kids make a less-than-stellar first impression with Henry's mother. Don's fresh start in his professional life is jeopardized when he makes a mistake during in an interview that could hurt the new firm.
"Christmas Waltz" (Season 4, Episode 2)
Although Sterling Cooper Draper Pryce makes plans for a scaled-down Christmas party, they have to pull out all the stops when the agency's largest client invites himself to the festivities at the last minute. (Four words: Roger Sterling. Santa suit.) Meanwhile, Don's personal life continues to unravel as he crosses a line with his assistant Allison.
"The Good News" (Season 4, Episode 3)
1964 is coming to an end and Don plans to celebrate the new year with a trip to Acapulco. Elsewhere, Joan explores the possibility of starting a family, and Lane makes an awkward mistake in the office due in part to his own crumbling marriage.
Check out the special collection of holiday episodes, before they're gone on Feb. 25, available on Xbox One, Apple TV, Roku, AMC mobile apps and amc.com. Then stay tuned for other curated batches of episodes in the coming weeks.
Read More