Press
AP Reports Mad Archive Heads to Texas; Weiner Talks to Adweek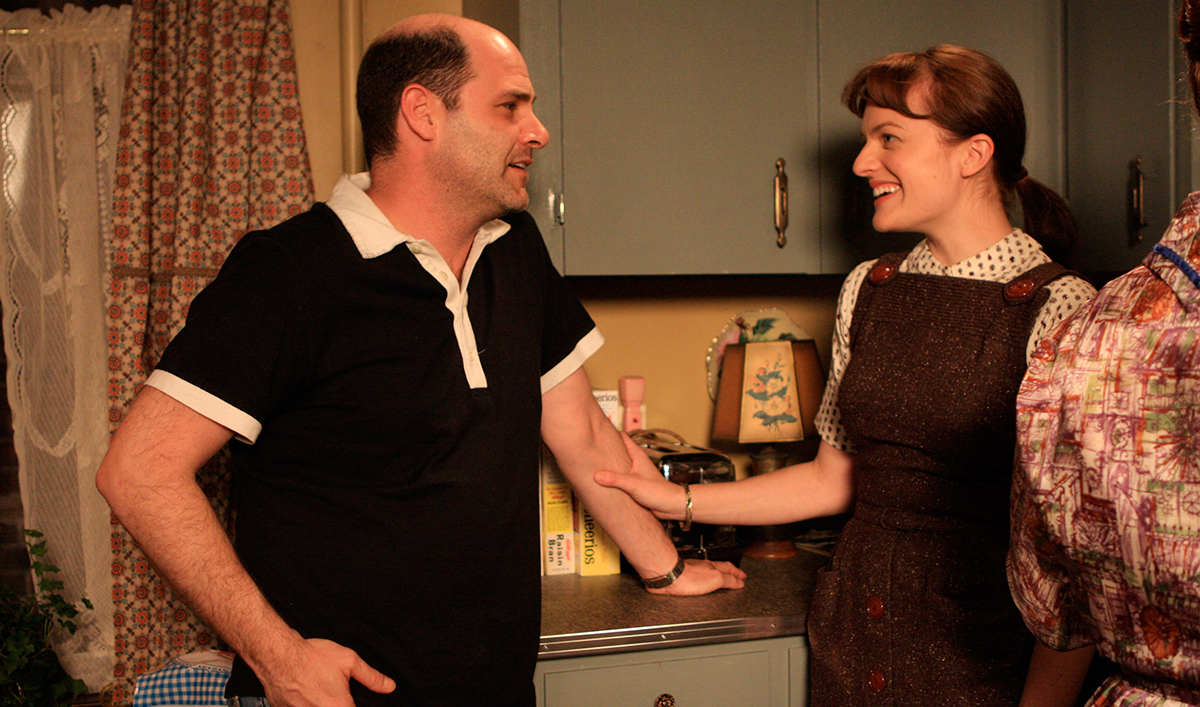 This week, the Associated Press reports the show's archive is headed to Texas, while Matthew Weiner talks to Adweek about the Carousel campaign. Plus, TVLine was pleased by Jon Hamm and January Jones' Last Man on Earth reunion. Read on for more:
• The Associated Press reports the Mad Men archive — "including scripts, drafts, notes, props, costumes, digital video and reams of research materials that went into creating the show's richly detailed presentation of the American 1960s" — has been donated to the University of Texas' Harry Ransom Center humanities library.
• Austin360 details the "five things we would love to see on display" from the archive, such as Don's suits and Betty's gun from Season 1's "Shoot."
• Matthew Weiner talks to Adweek about Season 1's Carousel pitch, how he "needed a product for the end of the first season, for Don to overlap with his life. We always had an idea that he would be taking slides of his family, and the story of the finale of the first season was that he had basically abandoned his family for his job."
• TVLine's gallery of 2016's best TV reunions includes a Mad Men gathering: "January Jones and Jon Hamm blessed us with a surprising — and surprisingly gruesome — reunion on the season premiere of Fox's Last Man on Earth."
• The Huffington Post, reliving President Obama's best pop culture moments, remembers when The New York Times published "a detailed account of Obama's viewing habits" in 2013 and he said Mad Men was one of his favorite TV shows. The President also referenced Mad Men in his 2014 State of the Union address.
• According to Entertainment Weekly, Matthew Weiner says Joan sleeping with an executive to help the agency land an account was "drawn from real life, although I don't know if anyone ever got a partnership. I think Joan did better than anyone did in real life, which is horrible."
• Paste calls the show's title sequence one of the all-time best because it "represents everything Mad Men is about: advertising, New York City, cigarettes, suits, sex and the fall of Don Draper."
Watch full episodes of Mad Men on amc.com.
Read More