Press
Esquire Interviews Jon Hamm; A.V. Club Spotlights New Mad Men Box Set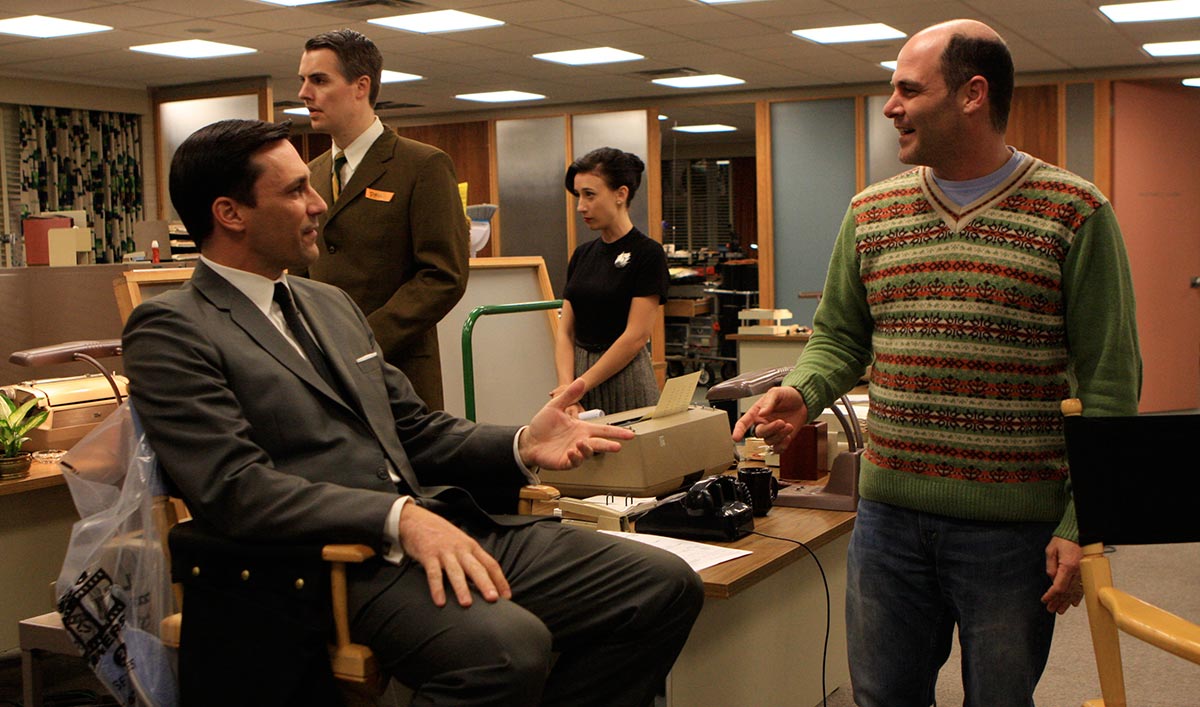 This week, Esquire interviews Jon Hamm, while A.V. Club spotlights a new Mad Men box set. Plus, Ben Feldman talks Ginsberg with Harper's Bazaar. Read on for more:
• Esquire speaks with Jon Hamm, who talks about portraying Don: "It was not without its difficulties playing that part and living in that headspace for a while. It wasn't the most pleasant person to portray. He's kind of a miserable dude, and that can be tricky, in and of itself."
• A.V. Club spotlights a new Mad Men box set: "Like Kodak's Carousel, the complete box set promises nostalgia, memories, and the ability to go backward and forward in time. Like a night at the Draper's, it also promises booze."
• Ben Feldman tells Harper's Bazaar about discussing Ginsberg's fate with Matthew Weiner: "Having that talk with the guy who created the most iconic show ever about the process and about the story, which you never get to do—and on top of that, he was basically telling me I was gonna be another lawnmower moment, which was the coolest thing ever."
• The Associated Press recommends Taschen's Mad Men tribute, a "two-volume, 1,048-page set detailing the drama's creation and artistry."
• Decider remembers that October 18, 2007 was an important day in TV history because that's when the Season 1 finale aired: "With 'The Wheel,' Mad Men closed its first chapter by having Don Draper be the utmost Don Draper, on multiple fronts."
• Interviewed by A.V. Club, Abigail Spencer says Matthew Weiner "totally changed my career and really my life. He took such good care of this storyline and this character and this moment in Don Draper's world. What he taught me was that it could be like this on television."
Watch full episodes of Mad Men on amc.com.
Read More