Press
THR Explores Mad's Plot Twists; NY Post Interviews Peyton List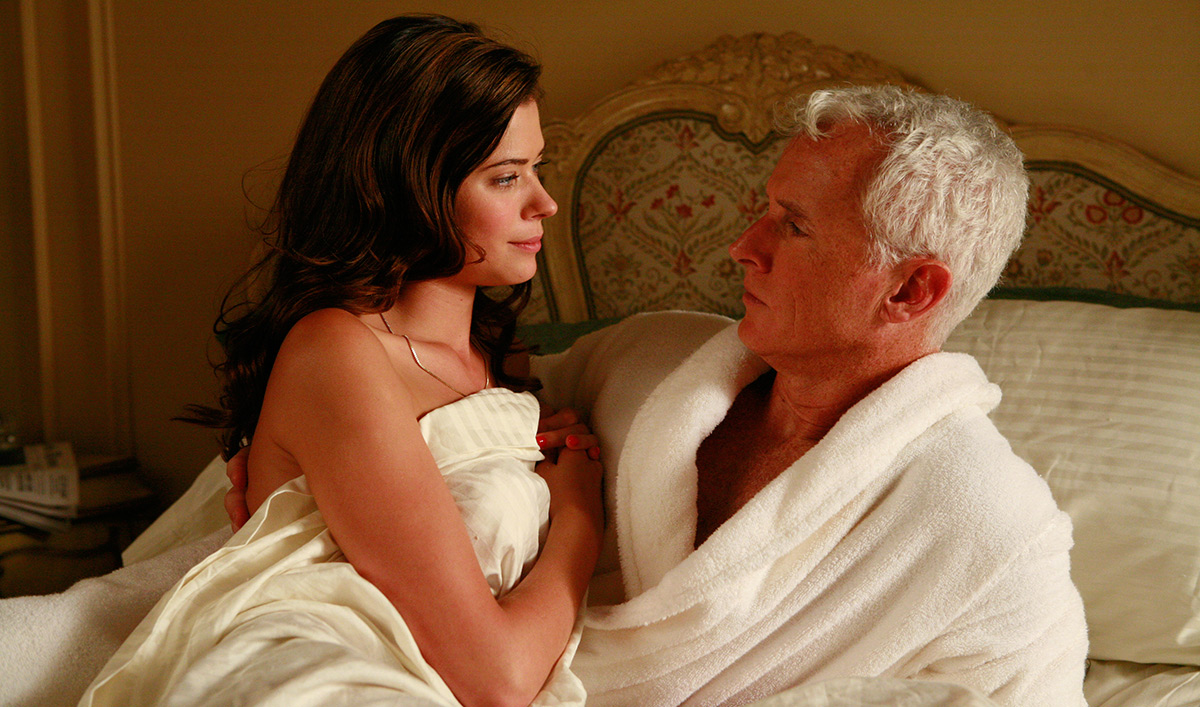 This week, The Hollywood Reporter explores Mad Men's pilot plot twists, while the New York Post interviews Peyton List about her time on the show. Plus, Abigail Spencer discusses her debt to Matthew Weiner. Read on for more:
• Discussing episode twists, The Hollywood Reporter references Mad Men's first episode, where "you're supposed to go through that pilot thinking that Don Draper is this smooth, free-living Manhattan guy with a bohemian girlfriend and an untethered life."
• Speaking with the New York Post, Peyton List says she wouldn't run her Mad Men lines with anyone saying "I never told anyone what was going on because I never wanted to get in trouble."
• Interviewed by the Los Angeles Daily News about playing Suzanne, Abigail Spencer says, "I always say, Matt Weiner changed my life."
• /film's examination of title sequences says, "Mad Men captures the sophisticated spirit of the 1960's lifestyle with a pop art aesthetic, but by silhouetting Don Draper and showing his world literally collapse around him it conveys his troubled life and the consistent importance of the career built around his character."
• According to Business Insider, Metacritic ranks Season 4 one of the best of all time.
Watch full episodes of Mad Men on amc.com.
Read More