Press
Jon Hamm/January Jones Reunite; Mad Ranked One of TV's All-Time Best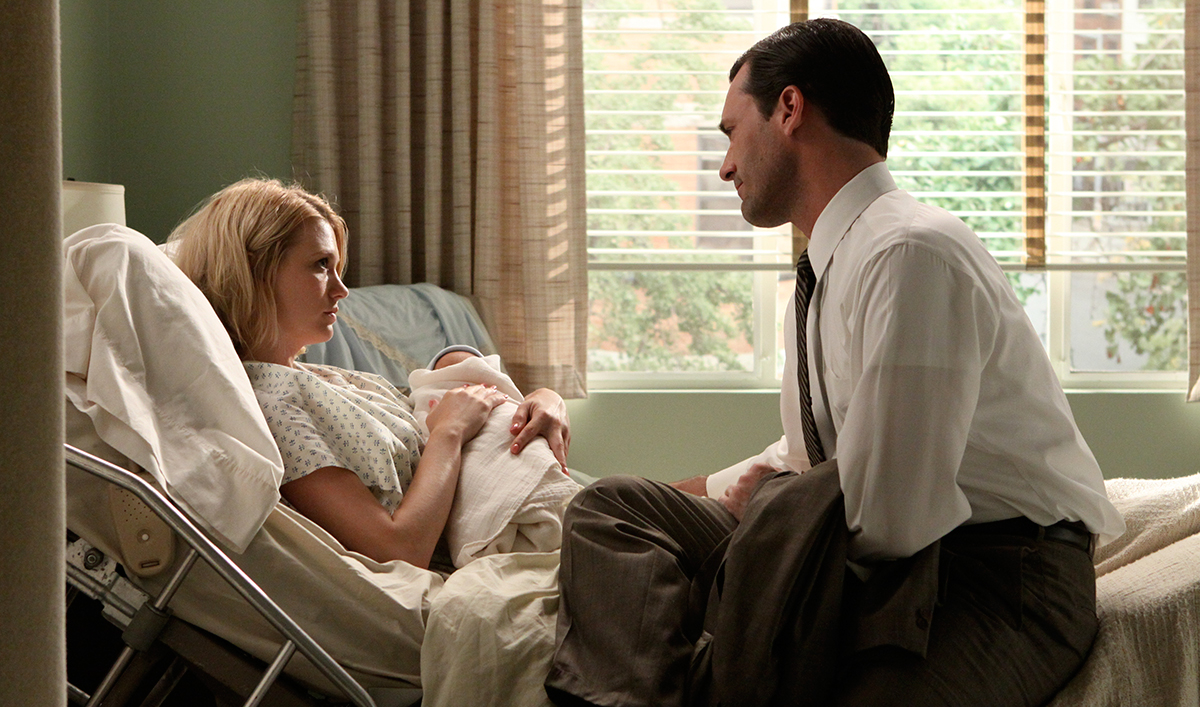 This week, Jon Hamm and January Jones reunite onscreen, while Mad Men is ranked one of TV's all-time best shows. Plus, Elisabeth Moss talks up John Slattery. Read on for more:
• Zap2it spotlights Last Man on Earth's quasi-Mad Men reunion, where January Jones' character gunned down an armed man played by Jon Hamm: "After continually being awful to his ex-wife and children, maybe a visual of January Jones shooting Jon Hamm with a shotgun really is the best way to put that Mad Men conflict to bed."
• Asked by TVLine about Jon Hamm's Last Man on Earth cameo, January Jones says, "As Betty, I didn't feel any anger towards Don. But I thought the fans would get a kick out of it. Thinking back to some of the stuff he did to Betty, maybe they'd see it as a little redemption."
• Rolling Stone ranks Mad Men the No. 4 TV show of all time, applauding, "There was nothing on TV as seductive as Mad Men before – and years later, there still isn't."
• Elisabeth Moss tells Metro that John Slattery is "one of the funniest people I know. And again, a classic example of the consummate professional: so kind to the crew, so generous and an amazing actor."
• Movie Pilot deems "Nixon vs. Kennedy" one of TV's best episodes ever since "this is the episode that sees a significant part of the Draper myth unravel, dividing solidly into over-confident Don and meek Dick Whitman halves."
Watch full episodes of Mad Men on amc.com.
Read More