Press
Boston Globe on Mad Pilot Title; Robert Morse Chats With NY Post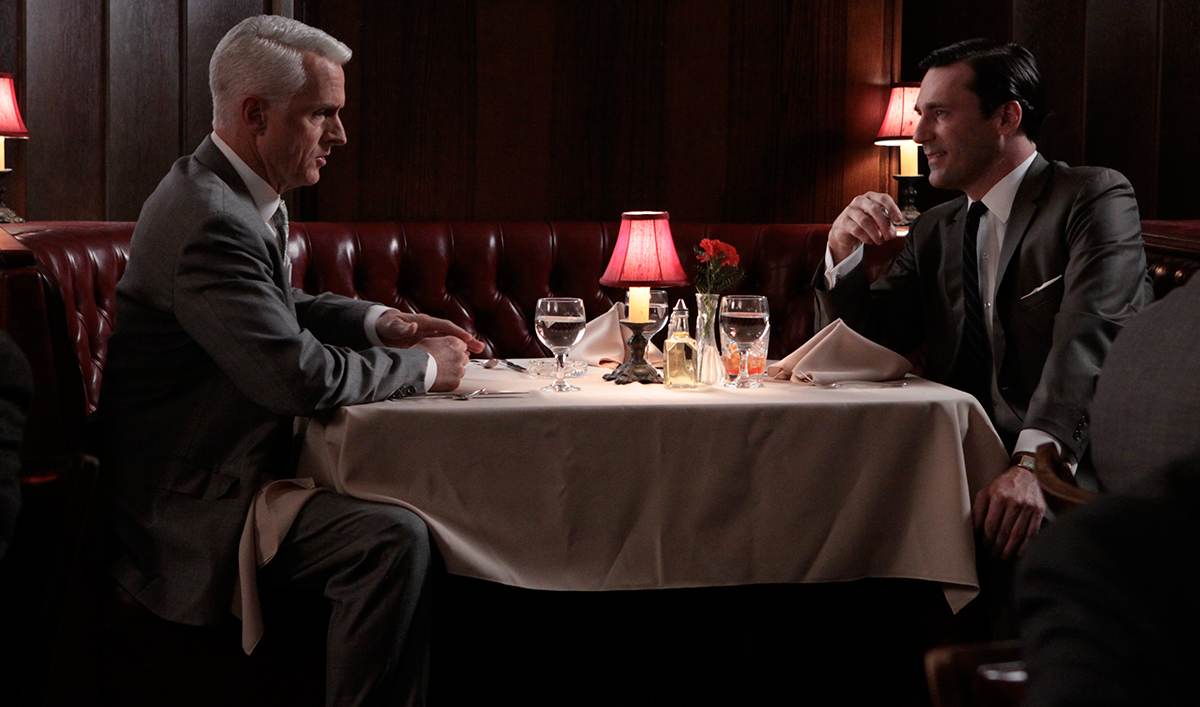 This week, The Boston Globe examines the meaning behind the pilot's title, while Robert Morse talks Broadway with the New York Post. Plus, a London restaurant has a Mad Men menu. Read on for more:
• The Boston Globe, writing about TV episode titles, notes that "Smoke Gets in Your Eyes," the pilot's title, "not only represents the series' central figure, but it sets a precedent for wordplay in episodes to come."
• Robert Morse, speaking with the New York Post about getting his role in the upcoming Broadway revival of The Front Page (which stars Nathan Lane and John Slattery), says, "I thought, 'My gosh, that's one of the great American plays! How did they think of me?' They said, 'Nathan Lane suggested you.'"
• Evening Standard reports that London's MASH (Modern American Steak House) is serving a Mad Men-themed retro-style menu featuring tuna tartare and steak.
• According to The Hollywood Reporter, Alison Brie will star in Netflix's GLOW, a wrestling comedy from Jenji Kohan.
To stay up-to-date on all the latest news about Mad Men, sign up for the AMC Weekly.
Read More