Press
Jon Hamm in Movie Trailer; Matthew Weiner Runs for WGA West Board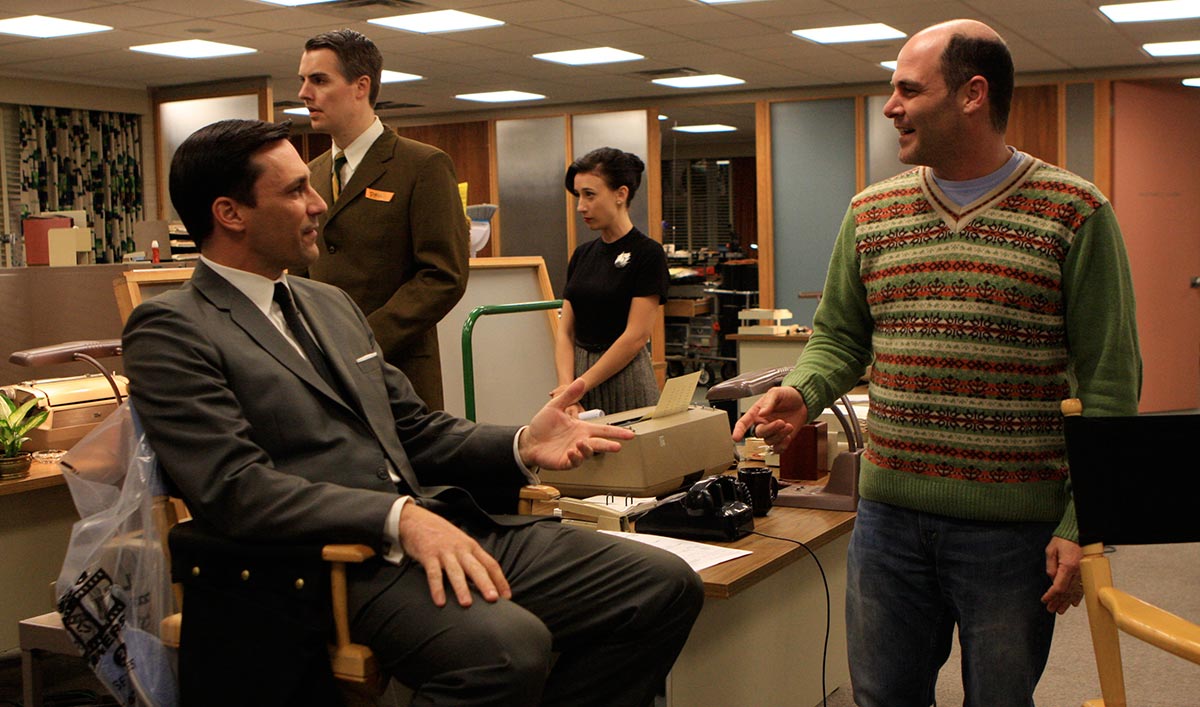 This week, Jon Hamm shows up in a photo and trailer for Keeping Up With the Joneses, while Matthew Weiner runs for a seat on the WGA West board. Plus, Weiner discusses directing an episode of Orange Is the New Black. Read on for more:
• People introduces a photo of Jon Hamm in his new movie, Keeping Up With the Joneses, and one of the producers says Hamm is most known "as this dark mysterious figure Don Draper, but he turns out to just sort of have mastered comic timing." Entertainment Weekly has a trailer.
• Speaking with TODAY, Zach Galifianakis says of his Keeping Up With the Joneses co-star, "It is highly frustrating how funny Jon [Hamm] can be, given the genetic makeup. Highly annoying."
• Variety reports that Matthew Weiner has been nominated to run for an open seat on the Writers Guild of America West board of directors.
• Matthew Weiner, talking to Variety about directing a pivotal episode of Orange Is the New Black, says, "Other than Don at the Foreign Legion [in "The Milk and Honey Route"], which had a woman jumping out of a cake, I don't think I ever had to direct anything with this many people in it, forgetting about this much action."
• Variety interviews Uzo Aduba, who talks about Matthew Weiner directing an Orange Is the New Black Season 4 episode: "It was fantastic. Especially with someone who has such an experience in television and storytelling, we couldn't have had a better person behind the lens working side by side with Jenji [Kohan]. They have a shorthand with one another."
• Parade updates viewers on Christina Hendricks' post-Mad Men projects, including starring with Billy Bob Thornton in November's Bad Santa 2.
To stay up-to-date on all the latest news about Mad Men, sign up for the AMC Weekly.
Read More