Press
Elisabeth Moss Stars in Hulu Series; John Slattery to Play Eisenhower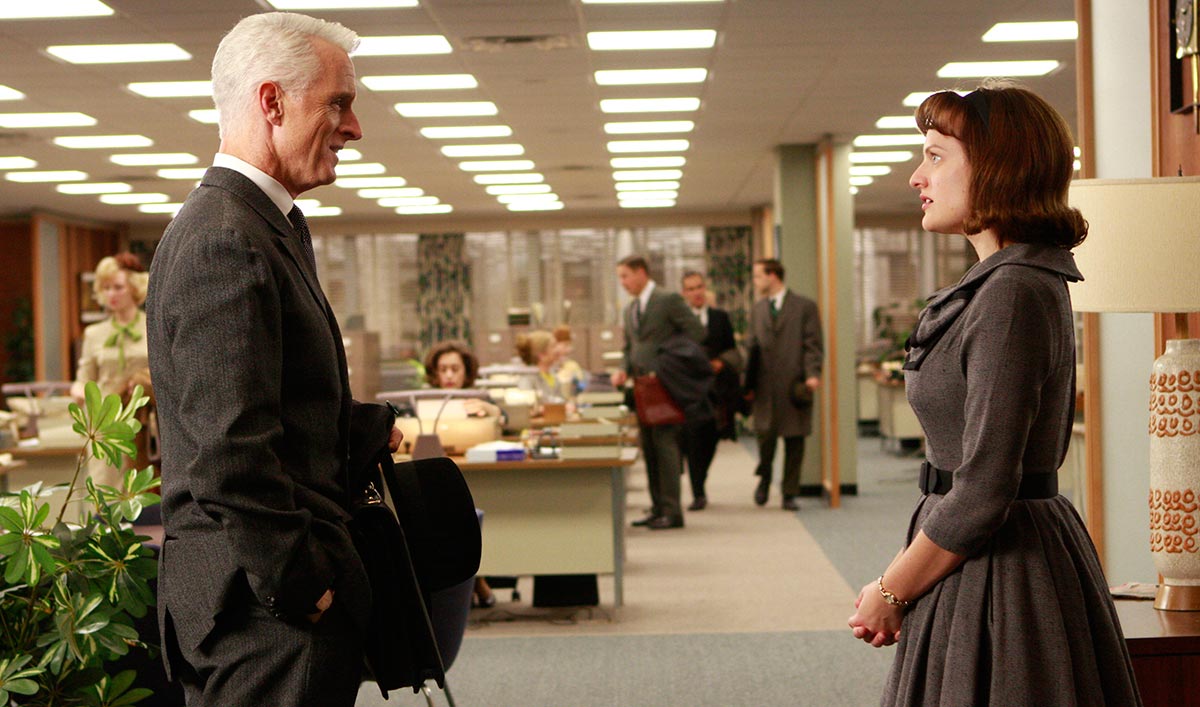 This week, Elisabeth Moss stars in a Hulu series, while John Slattery is set to play Dwight D. Eisenhower. Plus, Matthew Weiner says he still enjoys talking about Mad Men. Read on for more:
• Elisabeth Moss is starring in Hulu's The Handmaid's Tale, which has received a straight-to-series order, according to The Hollywood Reporter.
• Screen Daily reports that John Slattery will play General Dwight D. Eisenhower in Churchill, a biopic of the British prime minister.
• Asked by Women's Wear Daily about still being asked Mad Men questions, Matthew Weiner replies, "There's no question, no comment that I don't mind talking about. There's something about not making the show anymore, not having any secrets to keep, not having to sell it."
• Talking to The Hollywood Reporter about casting John Slattery in HBO's Veep, the drama's showrunner says the actor "just brings such an effortless charm to everything he does. He has some wonderful comedy chops. It's the reason we thought of him instantly."
• HitFix adds that John Slattery is "a welcome addition to the recurring cast" of Veep.
• Zap2it takes a look at the acting choices made by Mad Men's cast and tries to figure out "which seem to best be navigating the post-'60s landscape."
• "30 Rock, Mad Men and Unbreakable Kimmy Schmidt actually have a pretty long history of references, shared cast members and other connections," Paste says and lists its favorites.
• Playbill reports that Christina Hendricks was part of the cast of a private industry reading of Whorl Inside a Loop.
• January Jones speaks with InStyle about her exercise habits and beauty regimen.
• Zimbio ranks the Drapers as one of TV's most dysfunctional families, explaining, "Infidelity, secret identities, alcoholism, and depression were just a few of the things that plagued Don and Betty."
To stay up-to-date on all the latest news about Mad Men, sign up for the AMC Weekly.
Read More