Press
Ellie Kemper Talks Jon Hamm; January Jones Chats With WWD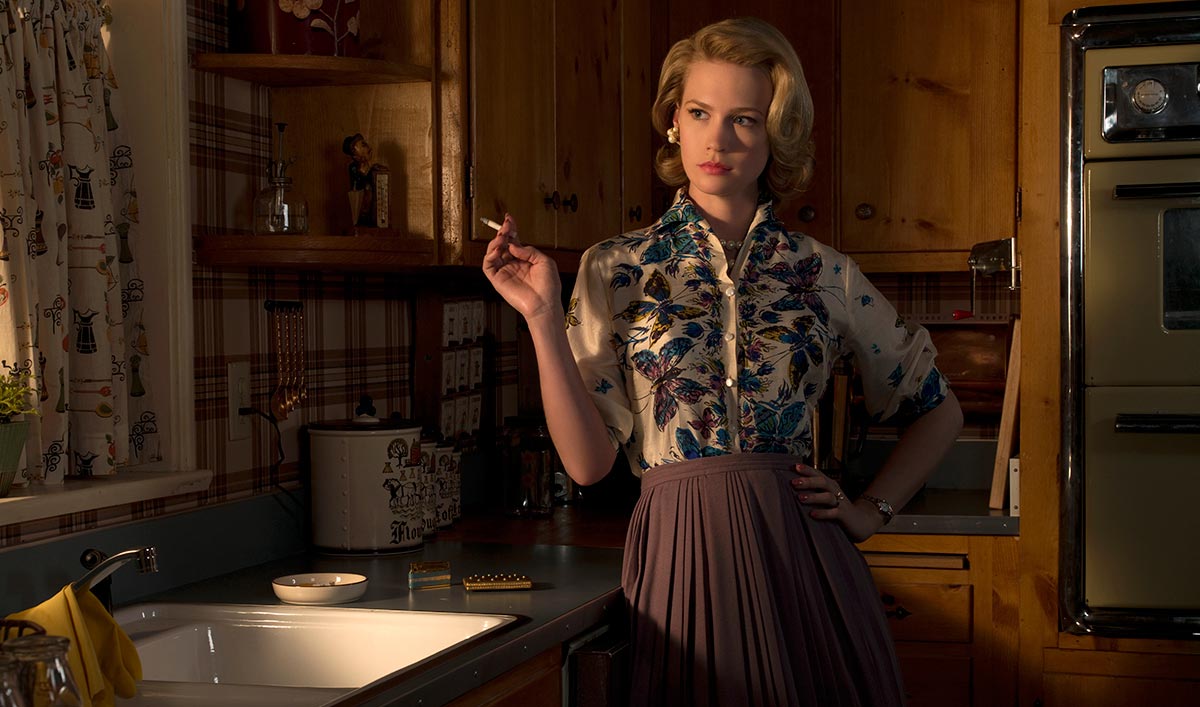 This week, Ellie Kemper talks about acting with Jon Hamm, while January Jones chats with Women's Wear Daily. Plus, Uproxx connects Don and Merle Haggard's "Okie From Muskogee." Read on for more:
• Ellie Kemper speaks with HitFix about acting with Jon Hamm, one of her high school teachers, in Unbreakable Kimmy Schmidt, and how "being in a scene with him was actually very emotional for me."
• Women's Wear Daily interviews January Jones, who says, "Betty was just a gift, because she was flawed and complicated."
• Uproxx examines "the many ways Merle Haggard's 'Okie From Muskogee' and Don Draper connect."
• January Jones tells W Magazine about the time she dyed her hair black on Mad Men even though it was the "one time I wanted to wear a wig."
• Metro spotlights a video where "the opening and ending moments from a host of top programmes, from Lost and Mad Men to Breaking Bad and Twin Peaks, have been lined up for comparison in a split-screen montage video."
• Backstage.com remembers Michael Ginsberg's "shocking and tragic" send-off when he was overcome by paranoia.
• Interviewed by Men's Fitness, Caity Lotz says, "I'm so glad I started my career off with Mad Men because people saw I could act."
• AdNews reports that Coca-Cola's "Hilltop" commercial, "better known to younger audiences as the ad in the finale of Mad Men," has been remastered to make it ready for airing on 4K television.
• Broadway.com reports that John Slattery will direct a reading of Lorien Hayne's Good Grief at Vassar and New York Stage and Film's 2016 Powerhouse Season.
To stay up-to-date on all the latest news about Mad Men, sign up for the AMC Weekly.
Read More