Press
Christina Hendricks on new TV Show; Matt Weiner to Compete on Jeopardy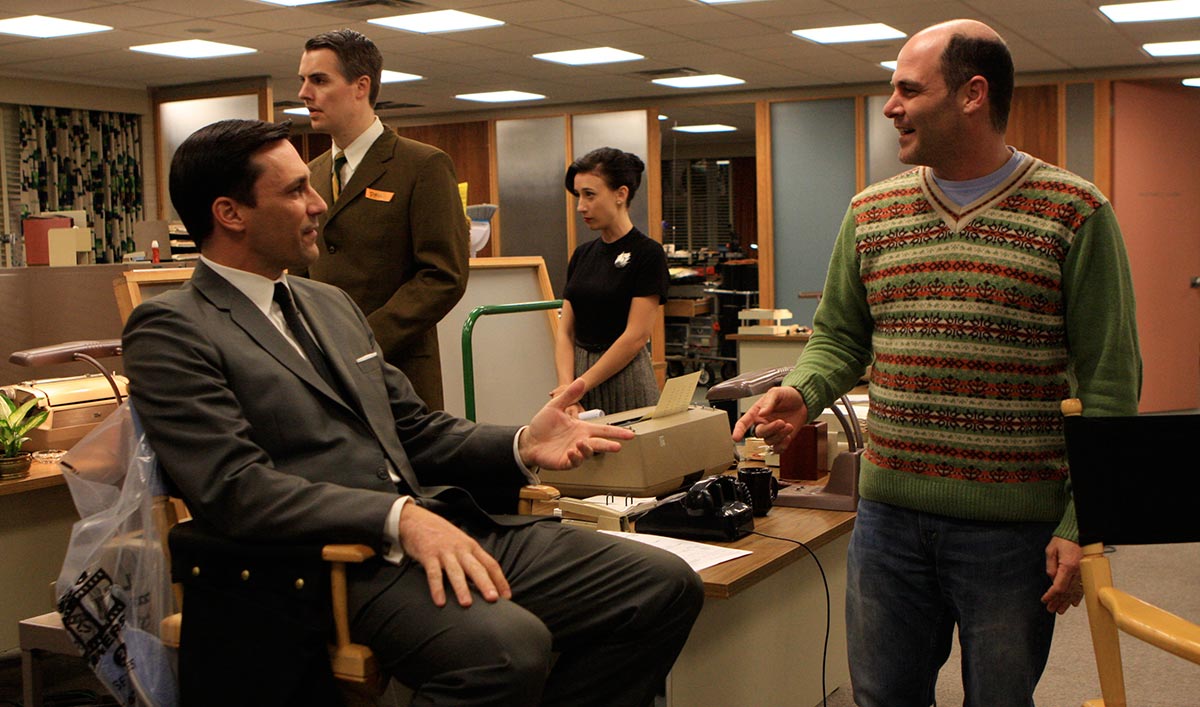 This week, Christina Hendricks discusses her new TV show, while Matthew Weiner will compete on Jeopardy. Plus, Curbed has an interactive 3D model of Don's apartment. Read on for more:
• Christina Hendricks talks to Entertainment Weekly about a pivotal Hap and Leonard scene, how it's "outbursts of violence in these strange situations that I think make Joe Lansdale's material really interesting, and jarring, and gives them the flavor that they have."
• Matthew Weiner will be one of the celebrities competing on Jeopardy's Power Players Week next month, according to TheWrap.
• Curbed features an "incredibly detailed interactive 3D model" of Don and Megan's Upper East Side apartment.
• TVLine reports that Trevor Einhorn (John Mathis) will play Neil Kellerman in ABC's three-hour Dirty Dancing remake.
• Catch Elizabeth Rice (Margaret Hargrove) at TheWrap in the trailer for The Offering, an exorcism thriller that will open in theaters and be available on video on demand on May 6.
To stay up-to-date on all the latest news about Mad Men, sign up for the AMC Weekly.
Read More