Press
THR Touts Jon Hamm at SAG Awards; Christina Hendricks Misses Joan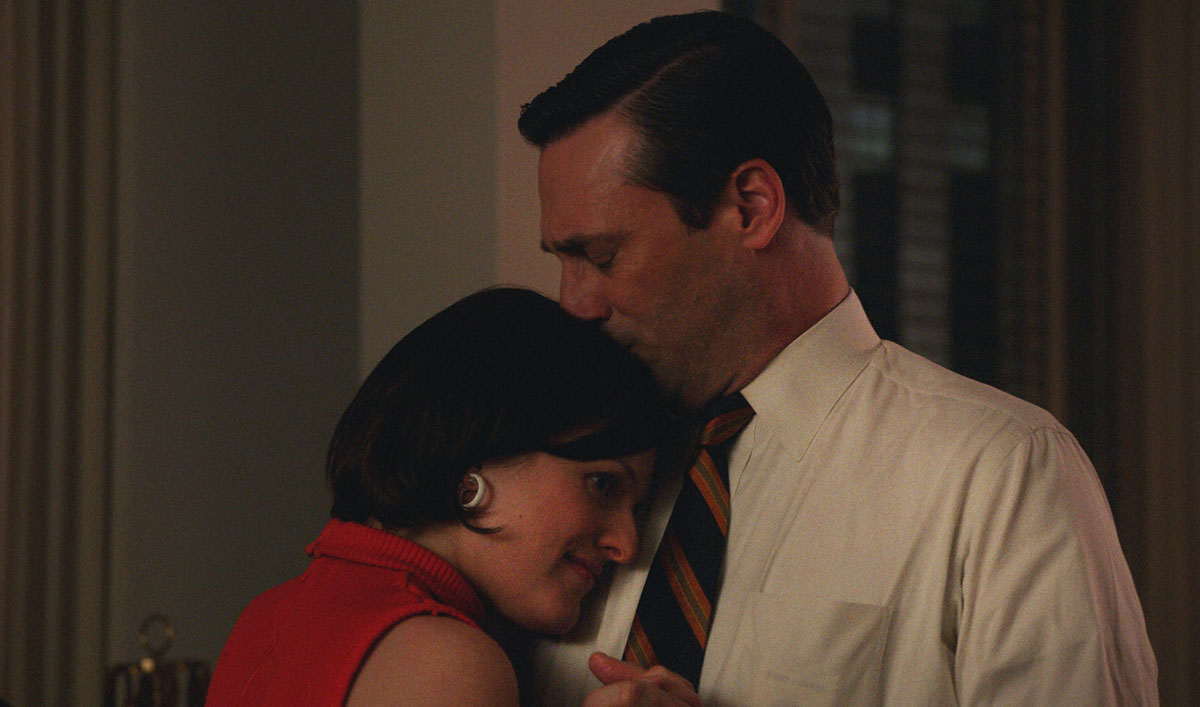 This week, The Hollywood Reporter enjoys Jon Hamm presenting at the SAG Awards, while Christina Hendricks tells Entertainment Tonight she misses Joan. Plus, Caity Lotz talks to The New York Times about Mad Men. Read on for more:
• The Hollywood Reporter deems Jon Hamm and Kristen Wiig presenting at the SAG Awards — "reminding audiences of their comedic chemistry" in Bridesmaids — as one of the five best moments of the night.
• Interviewed by Entertainment Tonight, Christina Hendricks says she misses Joan, but the "nice thing is, people are still enjoying the show and watching it. So, daily, people come up and say something nice about the show, so I get to still have those memories."
• Caity Lotz (Stephanie) tells The New York Times that Mad Men was her first job: "I was pretty green, and I remember Jon Hamm pulling the back of my shirt because I kept leaning forward and messing up the shot."
• Asking "Would you care for another helping of Hamm in a hospital?" Entertainment Weekly shares a clip of Jon Hamm's return to Adult Swim's Childrens Hospital.
• Deadline reports that Mad Men won the ACE Eddie award, for best editing, in the category of hourlong commercial television.
• Christina Hendricks tells People she didn't think Mad Men would get picked up "because it was on AMC and they had no TV shows and it was a period piece. So I was like, 'This'll be a fun pilot to do.'"
• Indiewire enthuses that "the emotional journey of Don Draper is essential viewing for anyone who wants to consider themselves a TV aficionado."
• The Minneapolis StarTribune singles out a surprising musical moment from Mad Men, when Don "needs a drink after envisioning the late Bert Cooper singing The Best Things in Life Are Free in a Technicolor treat."
• TV Overmind lists Christina Hendricks' best moments on Mad Men, describing them as "bits of Hendricks' acting that were just so real and authentic that we forgot we were watching her play a character."
• Access Hollywood has a clip of SundanceTV's Hap and Leonard that features Christina Hendricks.
• Elisabeth Moss confirms to Vanity Fair that she'll appear in Season 2 of Top of the Lake. Moss also tells Deadline that Season 2 will start shooting in March.
• RadioTimes recommends watching Mad Men, describing it as "gorgeous, a sleek, clever, painfully acute, emotional drama."
• Uproxx interviews Kiernan Shipka about voicing a young Spider-Woman in the new Marvel Avengers Academy game, and she says her character "can climb up walls and do all sorts of crazy things that I wish I could do and really, I love her."
To stay up-to-date on all the latest news about Mad Men, sign up for the AMC Weekly.
Read More