Press
Jon Hamm Rescues a Bird; Aaron Staton, Jessica Paré Book TV Roles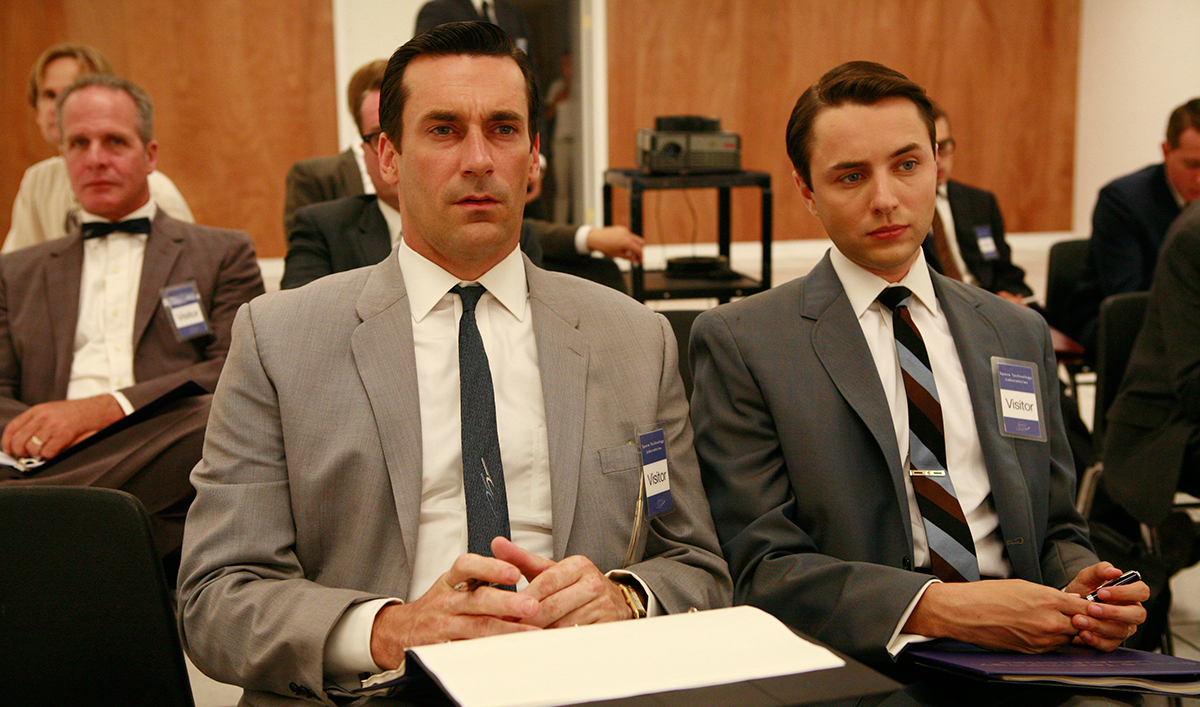 This week, Jon Hamm rescues a hummingbird, while Aaron Staton and Jessica Paré book TV roles. Plus, Christina Hendricks shows up in a new poster for Hap and Leonard. Read on for more:
• "Just when you thought there couldn't possibly be another reason why Jon Hamm would be the perfect boyfriend to bring home to your mom, he goes ahead and rescues a hummingbird," extols Time, which posts a video of the event.
• Aaron Staton will be seen in a new BBC1 drama titled My Mother and Other Strangers, RadioTimes says.
• According to TVLine, Jessica Paré has joined the cast of The Interestings, an Amazon drama pilot.
• Entertainment Weekly spotlights the "pulp-inspired" posters, including one featuring Christina Hendricks, for SundanceTV's Hap and Leonard.
• Spotlight, which features John Slattery in its ensemble, has won the first-ever Veritas Award as the best film based on or inspired by real events and people, Variety reports.
• Deadline reports that Peyton List (Jane Sterling) has been cast as the female lead in a CW drama pilot called Frequency that's based on Toby Emmerich's sci-fi thriller.
To stay up-to-date on all the latest news about Mad Men, sign up for the AMC Weekly.
Read More