Press
The Telegraph Rates Mad One of All-Time Best; Maggie Siff on Mad Men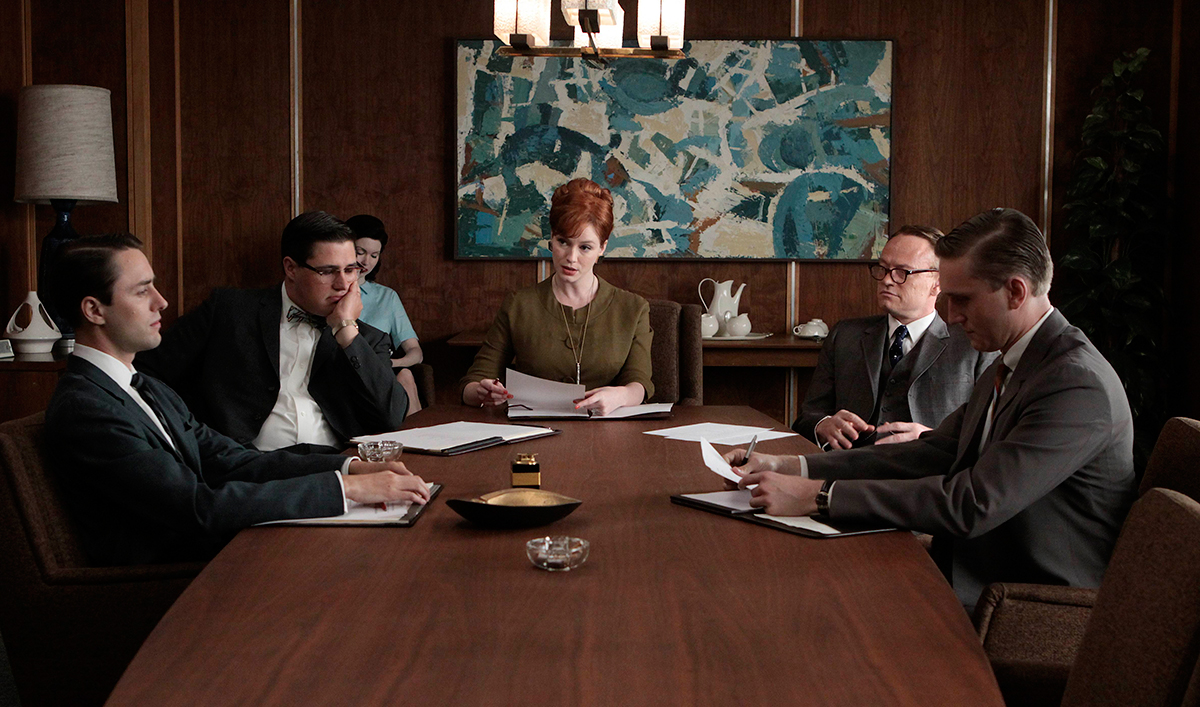 This week, The Telegraph deems Mad Men one of the all-time best shows, while Maggie Siff discusses Mad Men with Vulture. Plus, Christina Hendricks shares the inspiration for her red hair. Read on for more:
• The Telegraph considers Mad Men one of the five all-time great shows: "Superb dialogue, sumptuous camerawork, gorgeous outfits: Matthew Weiner's series about people in an advertising agency on Madison Avenue in New York in the Fifties and Sixties is a triumph of classy television."
• Maggie Siff, talking to Vulture, says she watched Mad Men after she left: "I loved seeing that world go on and seeing my friends doing amazing work. And I loved the note it ended on — it was beautiful and ambiguous, but they could've ended it in a much darker way."
• Glamour's Lipstick.com learns from Christina Hendricks she was "10 years old the first time I colored my hair. I had a very cool mom! I really wanted red hair, so she thought it would be fun to put on a color rinse. When I was young, I was very much into Anne of Green Gables, and Anne had red hair."
• Christina Hendricks tells New York about her most useful beauty tip: "I think one thing I learned a million years ago was if my hair felt a little oily or something, I would throw a little powder in it. This was before dry shampoo. I still do that to this day if I need to."
• Fashion & Style highlights Jon Hamm's "best TV roles," all available on Netflix.
To stay up-to-date on all the latest news about Mad Men, sign up for the AMC Weekly.
Read More