Press
Salon Salutes Jon Hamm; Look Obsessed With Betty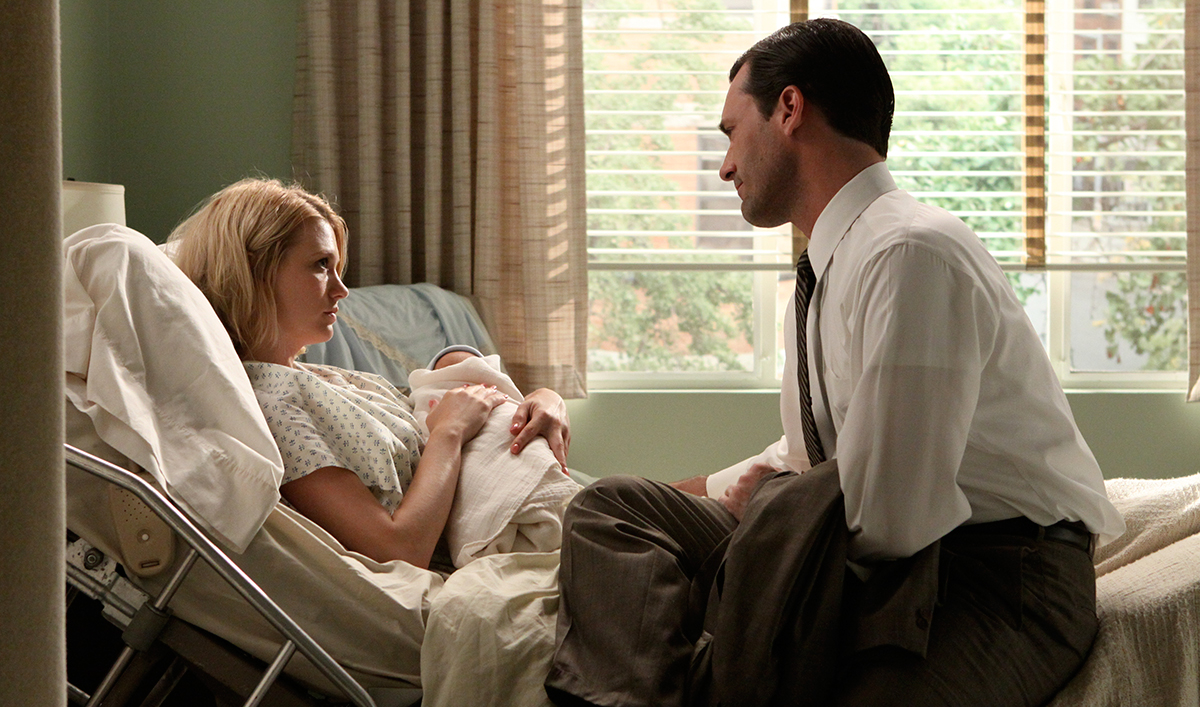 This week, Salon salutes Jon Hamm and his work ethic, while Look is still obsessed with Betty. Plus, Mad Men is nominated for editing and production design awards. Read on for more:
• Salon salutes Jon Hamm, who finally won an Emmy, as one of the hardest-working people on TV because of his guest appearances on shows as varied as Unbreakable Kimmy Schmidt, Wet Hot American Summer: First Day of Camp, Parks and Recreation, Black Mirror and Saturday Night Live: "In more ways than just the award, this was Hamm's year."
• "The show may have come to an end last year, but we're still not quite over our Betty obsession. So without further ado, this is how to be more Betty Draper in 2016," Look instructs.
• The series finale, "Person to Person," has been nominated for an ACE Eddie Award by the American Cinema Editors in the category of Best Edited One-Hour Series for Commercial Television, TheWrap reports.
• "Person to Person" is also nominated by the Art Directors Guild in the category of One-Hour Period or Fantasy Single-Camera Series, according to Entertainment Weekly.
• The Omaha World-Herald names Mad Men one of 2015's best shows: "Matthew Weiner brought the series to a close with the wit, grace and melancholy that have made the show one of the greatest in TV history."
• According to The Jerusalem Post, Matthew Weiner says Season 1's "Babylon" was "about America's love affair with Israel."
• The Hollywood Reporter says that Christina Hendricks is joining Billy Bob Thornton in the cast of Bad Santa 2.
• Jon Hamm will be part of this month's SF Sketchfest line-up, the San Jose Mercury News says.
• The Associated Press reports that Spotlight, with an ensemble that includes John Slattery, was voted the best picture of 2015 by the National Society of Film Critics.
• The Hollywood Reporter, reviewing Showtime's Billions, says "the show's most interesting and complicated character, and by a comfortable margin, is played by Maggie Siff."
To stay up-to-date on all the latest news about Mad Men, sign up for the AMC Weekly.
Read More