Press
Jon Hamm's Misspelled Globes Statue; Maggie Siff Talks Mad With Glamour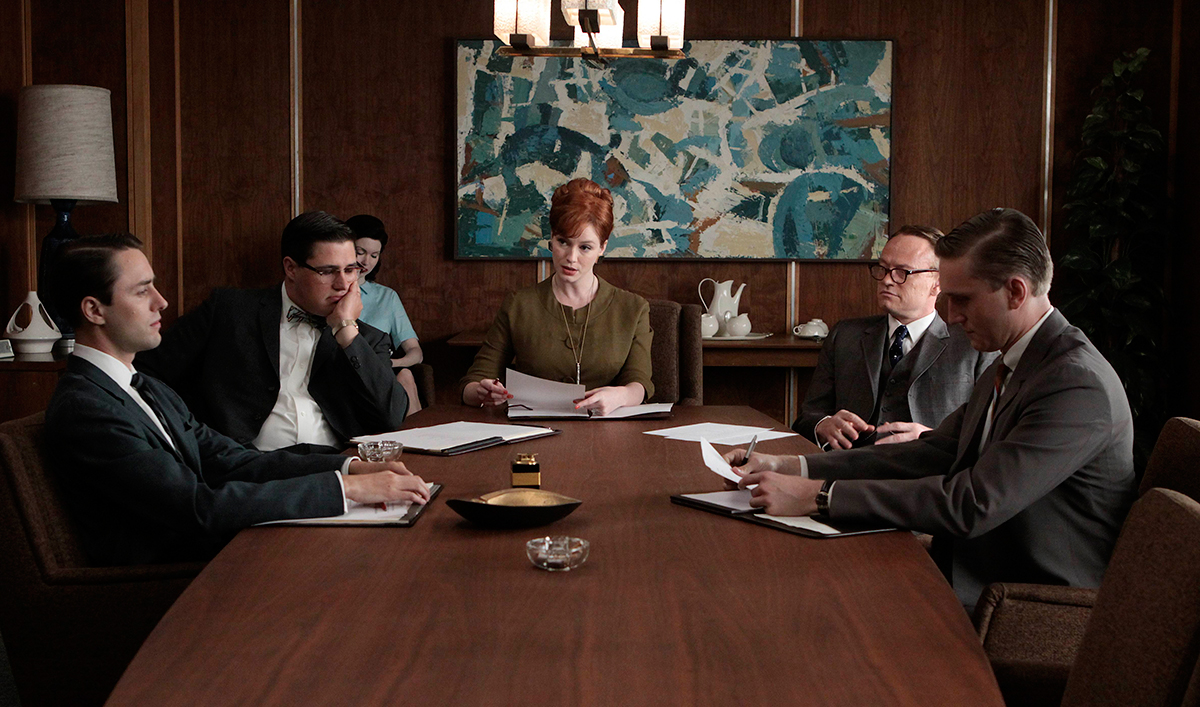 This week, Vanity Fair learns about Jon Hamm's misspelled Golden Globes statue, while Maggie Siff discusses Mad Men with Glamour. Plus, the rest of Season 7 will hit Netflix next month. Read on for more:
• Jon Hamm tells Vanity Fair that "when his Golden Globe statue arrived in the mail, the name was spelled wrong," as John Hamm.
• Speaking with Glamour, Maggie Siff calls Mad Men one of her favorite projects, saying that when she "read the script, I was sort of galvanized by it. I worked really, really hard to get that role. It changed my life and changed my career."
• Maggie Siff reveals to The Week that her Mad Men final season appearance almost showed "Don dreaming about a pregnant Rachel, and the life they could have had."
• Entertainment Weekly reports that the second half of Season 7 will be available Feb. 5 on Netflix.
• TV Geek Army starts its ultimate guide to Season 1 with "Smoke Gets in Your Eyes," which "in my view is in contention for the best drama pilot of all time."
• The Huffington Post says, "The fact that Peggy and Don never got together is the most refreshing thing about Mad Men. It was such an obvious lob ball, but would have been so disappointing."
• Elisabeth Moss talks to Entertainment Weekly about her new movie, The Free World, saying it's about "these two lost people who are trying to change their lives and make a new start for themselves."
• Elisabeth Moss and Boyd Holbrook, co-stars in The Free World which is screening at this month's Sundance Film Festival, give The New York Times their tips on attending the event.
• Brian Markinson (Dr. Arnold Rosen), speaking with Canada's North Shore News, says Mad Men was "just so brilliantly conceived on such a broad scope. It was about America, it was about capitalism. And Don Draper absolutely stands for what that was, that commercialism and the selling of image as opposed to what is."
To stay up-to-date on all the latest news about Mad Men, sign up for the AMC Weekly.
Read More