Press
ET, Deadline Hail Jon Hamm's Globes Win; DGA Nod for Matthew Weiner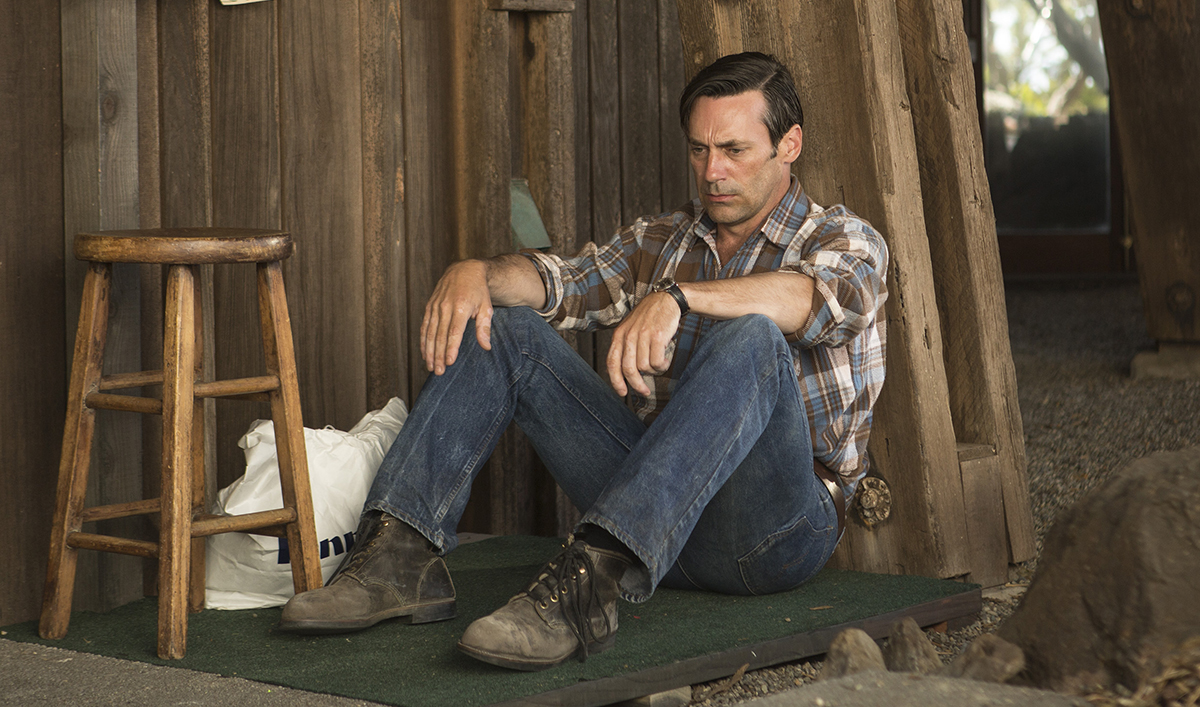 This week, Entertainment Tonight and Deadline hail Jon Hamm's Golden Globes win, while Matthew Weiner receives a nomination from the Director's Guild. Plus, Christina Hendricks discusses her new TV series. Read on for more:
• Entertainment Tonight extols Jon Hamm's best actor win, noting that he "capped off his impressive Mad Men run on Sunday night with his second Golden Globe for AMC's critically-acclaimed show."
• The only repeat winner on the TV side at this year's Golden Globes was Jon Hamm, according to Deadline, which credits the actor with "nicely bookending his run on the AMC series with Globes for the first and final seasons and making a strong final foray for the show with back-to-back Emmy and Golden Globes wins."
• Entertainment Weekly spotlights Jon Hamm's Golden Globe win and has video of his acceptance speech, where he said, "Thanks to Mr. [Matthew] Weiner, who wrote this horrible person all the way through to the end of this incredible ride."
• The New York Times reports on Jon Hamm's backstage comments after his Golden Globe victory and calls him "quippy and whip smart."
• Entertainment Weekly reports that Matthew Weiner has been honored with a nomination in the Dramatic Series category from the Director's Guild of America for the series finale, "Person to Person."
• Speaking about her character in Sundance Channel's Hap and Leonard, Christina Hendricks shares, "I like her freedom, her saunter. I find her very playful and hopeful and a trainwreck," Variety reports.
• According to The Hollywood Reporter, Mad Men has received a Costume Designers Guild Award nomination in the category of Outstanding Period Television Series.
• Variety reports that Jon Hamm has been selected as a juror for the Sundance Film Festival later this month.
• TheWrap has exclusive photos from Sundance Channel's Hap and Leonard, a series premiering in March that features Christina Hendricks.
• "Mad Men was so amazing for all of us in the cast as far as opening doors. Maybe people didn't consider us for comedies before, so we're taking advantage of the fact that people think we can do it," says Christina Hendricks, The Hollywood Reporter reports.
• On the Golden Globes red carpet, Jon Hamm answers a question from Amy Poehler's Smart Girls organization, giving "advice on what to do if you still haven't found your passion," Entertainment Weekly reports.
• Observer.com talks to Janie Bryant about her new gig on NBC's Telenovela, calling her "the supremely talented costume designer best known for her Mad Men creations."
• Catch Patrick Fischler (Jimmy Barrett) at Nerdist starring in a music video for Nate Ruess' "Take It Back," playing "an emotionally vibrant man singing his heart out in what looks like a rundown karaoke bar, which works with the soulful and pained tone of the song."
To stay up-to-date on all the latest news about Mad Men, sign up for the AMC Weekly.
Read More