Press
Jon Hamm Interviewed by EW; The Atlantic Talks Up "Lost Horizon"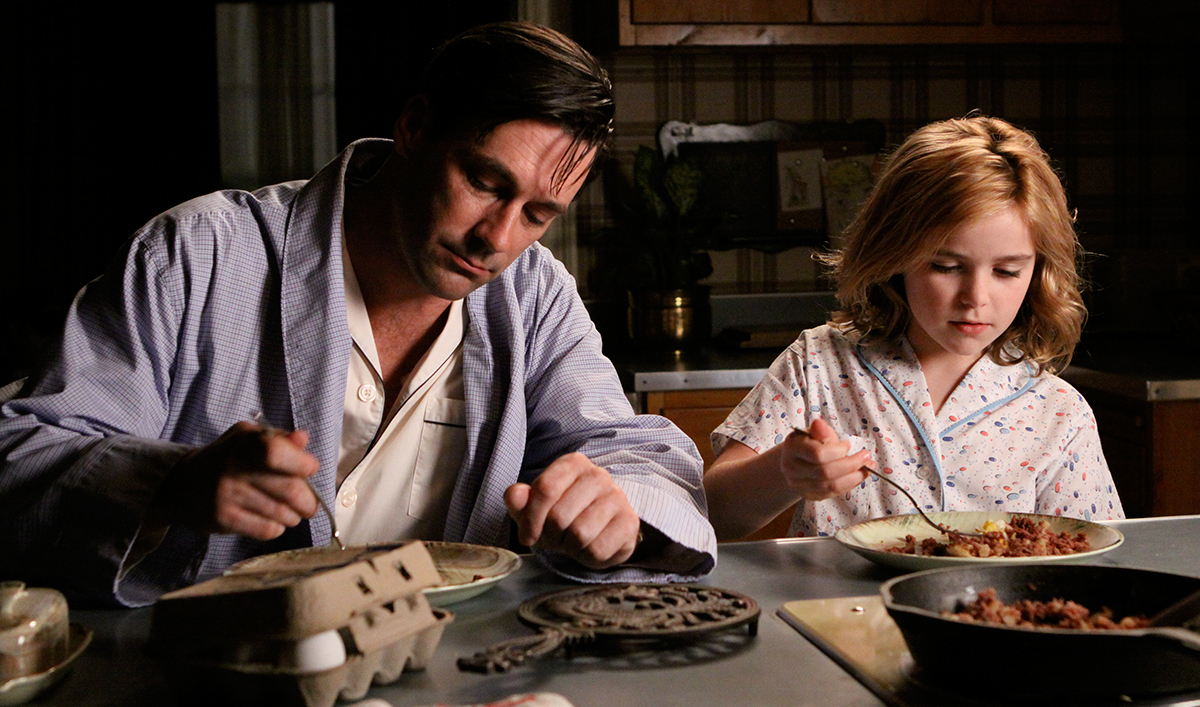 This week, Jon Hamm is interviewed by Entertainment Weekly, while The Atlantic is a fan of "Lost Horizon." Plus, Alison Brie talks to Glamour about Trudy's wardrobe. Read on for more:
• Discussing Mad Men's ending with Entertainment Weekly, Jon Hamm says, "I think Don's thing was that he came to a realization of who he is and what he does, and what he does and who he is is everything we've been seeing. He's sort of coming to peace with that. I think he was probably on a plane [to NYC] the next day."
• The Atlantic considers "Lost Horizon" one of the year's best TV episodes because "the show's spirit was perhaps more present than in any other episode of season seven: surreal, joyful, bleak, and barbed."
• Alison Brie tells Glamour that "one of Trudy's all-time best outfits was in the last shot of Pete and Trudy walking out to their private jet. She's wearing a pink coat and fur hat. It's pretty epic."
• The Telegraph applauds Mad Men, noting that the "best written, most stylish show in television history came to an end with a superb finale."
• Mad Men is one of TV.com's best TV dramas in 2015 because the series "went out on top with a sharply written swan song and some of the most powerful scenes in all of television."
• Mad Men's ending "was yet another example of how this moody masterpiece kept us delightfully off balance over seven sensational seasons," the San Jose Mercury News writes in naming the show one of the year's best.
• Canvassed by Vulture, Author James Grissom says Mad Men "kept its cynical, sexy, manipulative heart right to the closing scene."
• Uproxx considers Betty one of TV's most notable deaths this year: "The famously cold, distant mother penned her daughter Sally a sincerely touching note and then resolved to go out on her own terms, undaunted by the vicissitudes of fate."
• Catch Christina Hendricks at Entertainment Weekly in a teaser for the new SundanceTV series Hap and Leonard.
To stay up-to-date on all the latest news about Mad Men, sign up for the AMC Weekly.
Read More