Press
Jon Hamm in Sesame Street Trailer; Mad Men Wins Year-End Kudos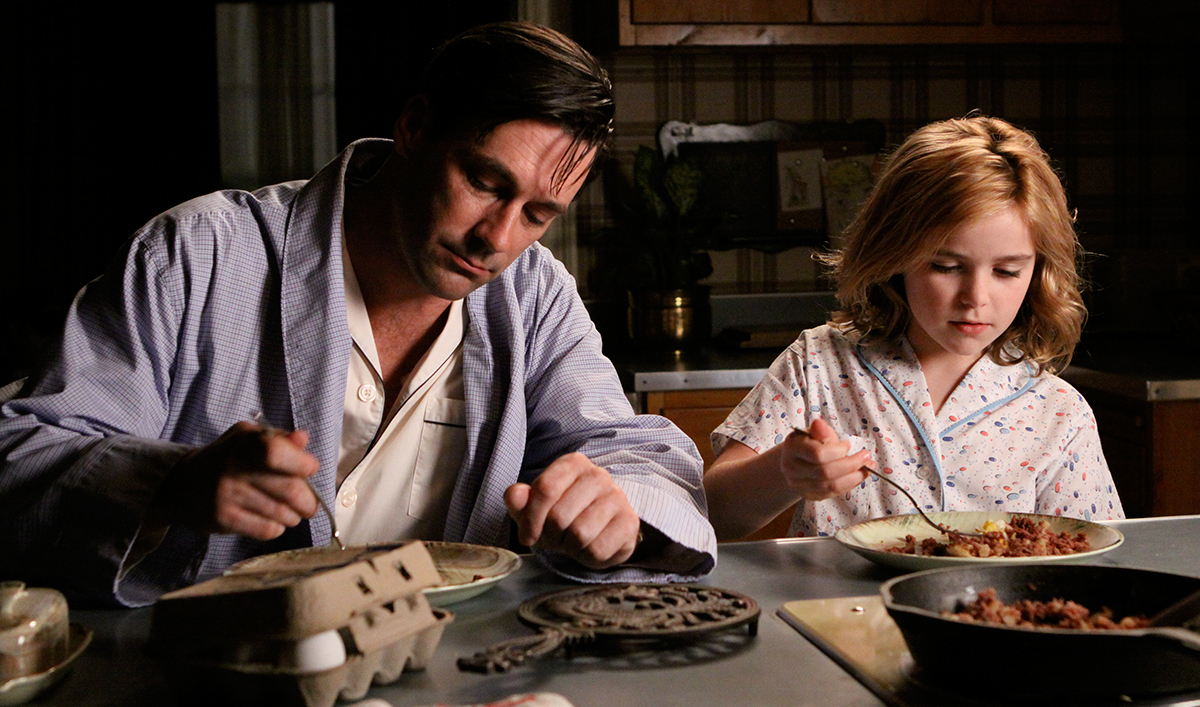 This week, Jon Hamm shows up in the Sesame Street trailer, while Mad Men wins several year-end kudos. Plus, Alison Brie talks Trudy with The Independent. Read on for more:
• Check out Jon Hamm at The Hollywood Reporter in a trailer for Sesame Street, which premieres Jan. 16 on HBO.
• Forbes ranks Mad Men as one of the year's top 10 shows since "Matt Weiner struck a note that was in keeping with the rest of the series. He just deconstructed the show one piece at a time."
• TV.com applauds Mad Men's final season, which "was about as perfect as everything that came before it."
• Alan Sepinwall, writing in Slate, reveals his favorite TV moment of the year was "Peggy's strut down the halls of McCann, sunglasses guarding her hungover eyes, a cigarette dangling from her mouth, Bert Cooper's tentacle porn painting under her arm."
• The St. Louis Post-Dispatch lauds Mad Men as the year's No. 2 show: "To the very end, Matt Weiner's drama was true to itself, leaving every character in the right place, if not necessarily a good place. One achievement: giving St. Louisan Jon Hamm the stardom he deserves."
• Alison Brie, talking to The Independent, says, "Trudy was a totally fascinating and interesting character to me, but she was always changing, that was what was great about the show, no character was left underdeveloped."
• The Huffington Post's top pop moments features "Jon Hamm finally winning an Emmy for Mad Men" (No. 11) and "Mad Men's finale, notably Peggy Olson's final scene and Don Draper's moment of zen" (No. 24).
• 411 Mania names Mad Men one of the year's 50 best shows, calling the final hours "a set of episodes that further cemented Mad Men's place as one of the best series in TV history."
• am New York is going to miss Mad Men: "We loved and hated Don Draper, but also saw in him that quintessential New York striving that turned him into a walking brand for himself."
• Bustle, proclaiming that women ruled TV this year, recognizes Elisabeth Moss' performance in Mad Men, noting that "her evolution over the course of seven seasons was nothing short of breathtaking."
• Business Insider lionizes Mad Men, saying that, after watching the series finale, "you wonder how the hell you'll live without it. That's the feeling one got as Mad Men wrapped its run earlier this year. What a goodbye."
• The Irish Times interviews Alison Brie, who says "it was interesting, as a person for whom marriage is not necessarily a goal, to be playing somebody for whom that was the sole goal. Trudy is still a strong person, even if she does think that way."
To stay up-to-date on all the latest news about Mad Men, sign up for the AMC Weekly.
Read More