Press
Jon Hamm Cast in Aardvark; Mad Celebrated By AFI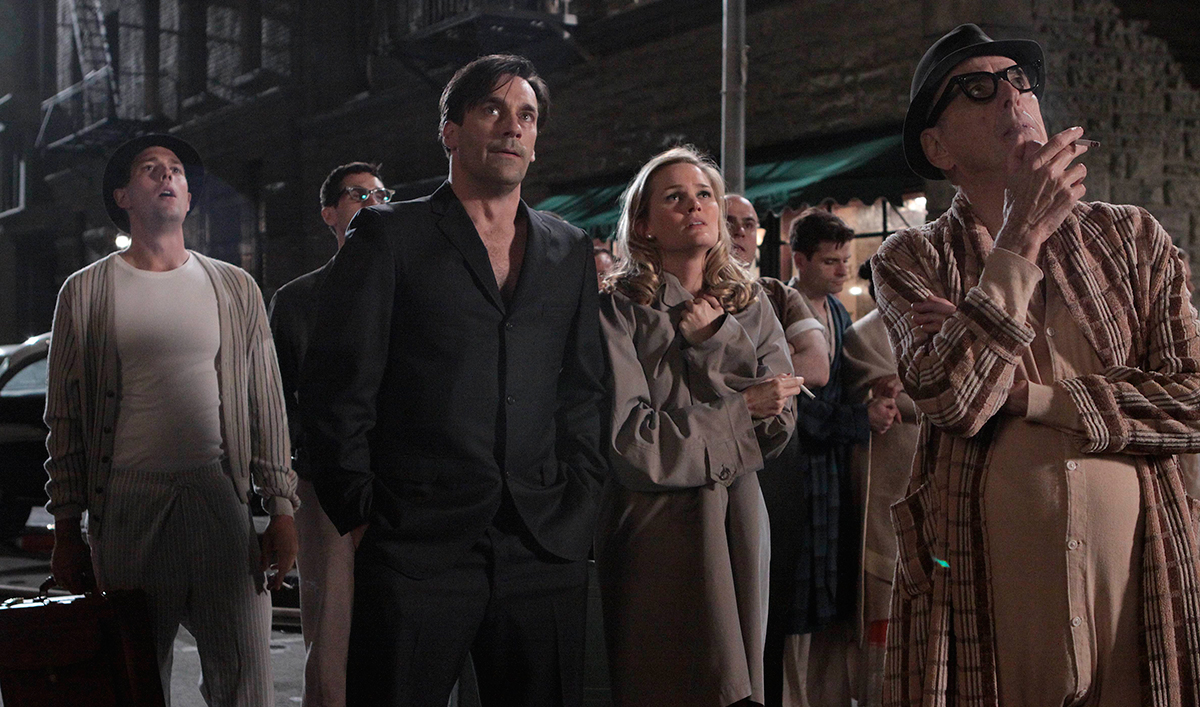 This week, Jon Hamm is cast in a new movie called Aardvark, while Mad Men is celebrated by the AFI. Plus, the drama appears on Variety's and the Associated Press' year-end lists. Read on for more:
• According to The Hollywood Reporter, Jon Hamm will join Zachary Quinto in the cast of Aardvark, an indie drama written and directed by Brian Shoaf.
• Variety reports that the AFI honored Mad Men — "which had chalked up more AFI honors in its nine-year run than any other series" — with a special award.
• Mad Men is one of Variety's top 20 TV shows of 2015: "Don Draper, you magnificent bastard, I miss you and all your ad-industry friends, and I always will."
• The Associated Press's rundown of 2015's top TV happenings includes the end of Mad Men, "a drama that made its network, AMC, golden while helping certify television as the artistic equal of film."
• "The final season gives us unexpected romance, profound sadness, death – and one of the best screen portraits of drunkenness in TV history," The Guardian says of Mad Men, one of the best shows of this year.
• The Orange County Register deems Mad Men one of the year's top 10 dramas, noting, "The final episodes brought a fitting end to this masterfully constructed series. The ultimate brilliance of Mad Men is that every tiny detail fit into the whole."
• Jessica Paré, speaking with the Montreal Gazette about Mad Men, says, "I miss going to work there every day. It's rare to go to a job where everybody believes in (what they're doing) that much, where everybody thinks it's one of the best things on TV and they're putting their heart and soul into it."
• Season 7's "Time & Life" wins kudos as one of 2015's best episodes from Yahoo TV, which calls it "an elegiac farewell to Sterling Cooper and the lost souls who inhabited it for seven seasons."
• MTV considers Peggy one of TV's best characters because her "strength, creativity and undeniable ability represented the end of the old way of thinking, and for that, she's also the most powerful character on Mad Men as well."
• Yahoo TV is a fan of Peggy walking into McCann: "It's no shame and all game in Peggy's iconic entrance into the McCann offices, one of the coolest scenes in the entire seven seasons of Mad Men."
• The Huffington Post interviews Sola Bamis, who says, "I've gotten so much feedback from fans of the show who appreciate the dignity Shirley displayed throughout the season–not to mention her fashion choices–and I'm proud of my work."
• Indiewire posts Matthew Weiner's conversation with David O. Russell after a viewing of Russell's new movie, Joy.
• The Los Angeles Times spotlights Mad Men: The Complete Collection, commenting that "the complete run of Matthew Weiner's period drama stands as one the great achievements in the history of TV."
• The New York Post profiles Teyonah Parris, noting that "of all the minor Mad Men actors poised for success in the post-Draper era, few have risen so quickly (and unexpectedly)."
To stay up-to-date on all the latest news about Mad Men, sign up for the AMC Weekly.
Read More