Press
Jon Hamm to Visit SpongeBob; Mad Viewers Hooked by "Babylon"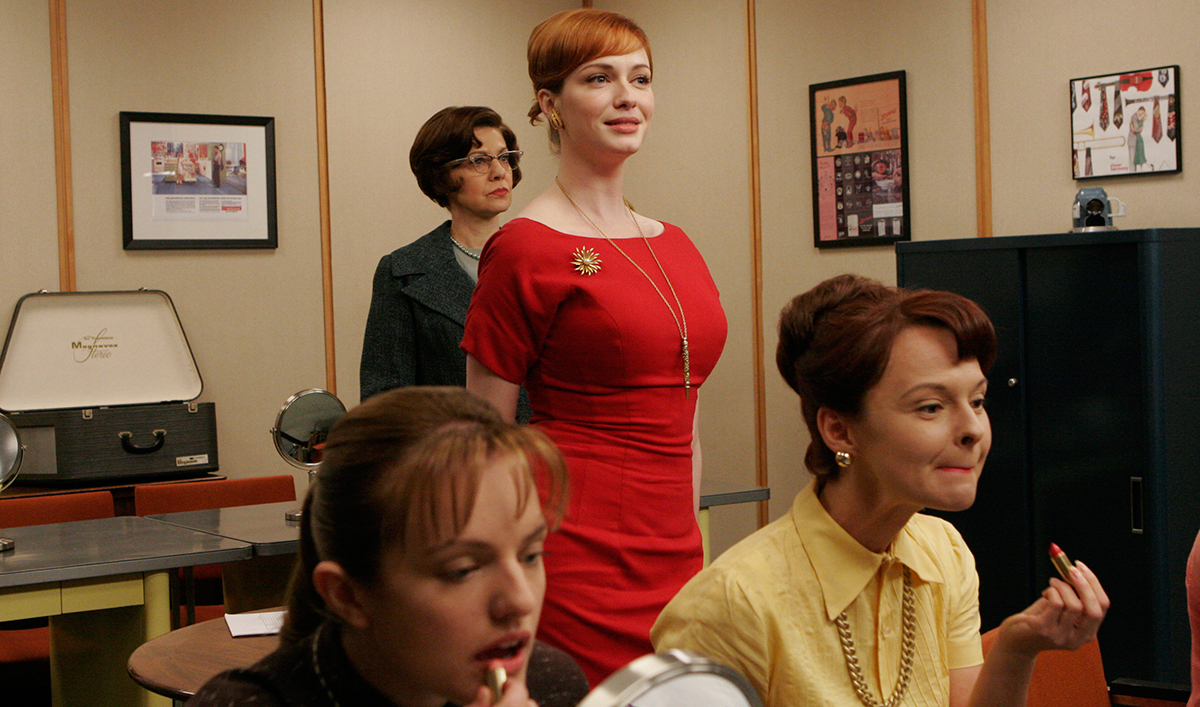 This week, Jon Hamm has plans to visit SpongeBob SquarePants, while Netflix reports that Mad Men viewers were hooked onto the show by "Babylon." Plus, Houston Public Radio highlights classical music moments on the show. Read on for more:
• Entertainment Weekly reports that Jon Hamm will voice a character named Don Grouper ("an ad exec who helps Mr. Krabs launch his frozen Krabby Patties line. He's irresistible, smart, and well dressed") in a future episode of Nickelodeon's SpongeBob SquarePants.
• Deadline reports that binge-watching viewers were hooked onto Mad Men by Episode 6, "Babylon," according to a Netflix study.
• Houston Public Media notes that Mad Men featured classical music in at least two instances, Beethoven in Season 5, Episode 5, "Signal 30" and Chopin in the Season 6 premiere, "The Doorway."
• The New Zealand Herald wishes the world of Mad Men was today: "1950s Manhattan? Yes please! Assuming of course, I have access to Betty Draper's wardrobe and Roger Sterling's liquor cabinet."
• The New York Daily News revisits the best Gilmore Girls guest stars you forgot about, like Jon Hamm who played "a boring, car-obsessed yuppie that Lorelai met at Emily's auction."
• Flavorwire showcases the trailer for Truth, which features Elisabeth Moss and opens Oct. 16.
• Broadway World reports that Christina Hendricks (along with her husband, Geoffrey Arend) will star in a production of God of Carnage next year at L.A. Theatre Works, while Jared Harris will star in Jane Eyre later this year.
• Go to MovieWeb to catch a glimpse of Elisabeth Moss in the trailer for Meadowland, which stars Olivia Wilde and Luke Wilson and arrives in theaters Oct. 16.
To stay up-to-date on all the latest news about Mad Men, sign up for the AMC Weekly.
Read More