Press
Jon Hamm Cast in Marjorie Prime; Colin Hanks Talks Mad Role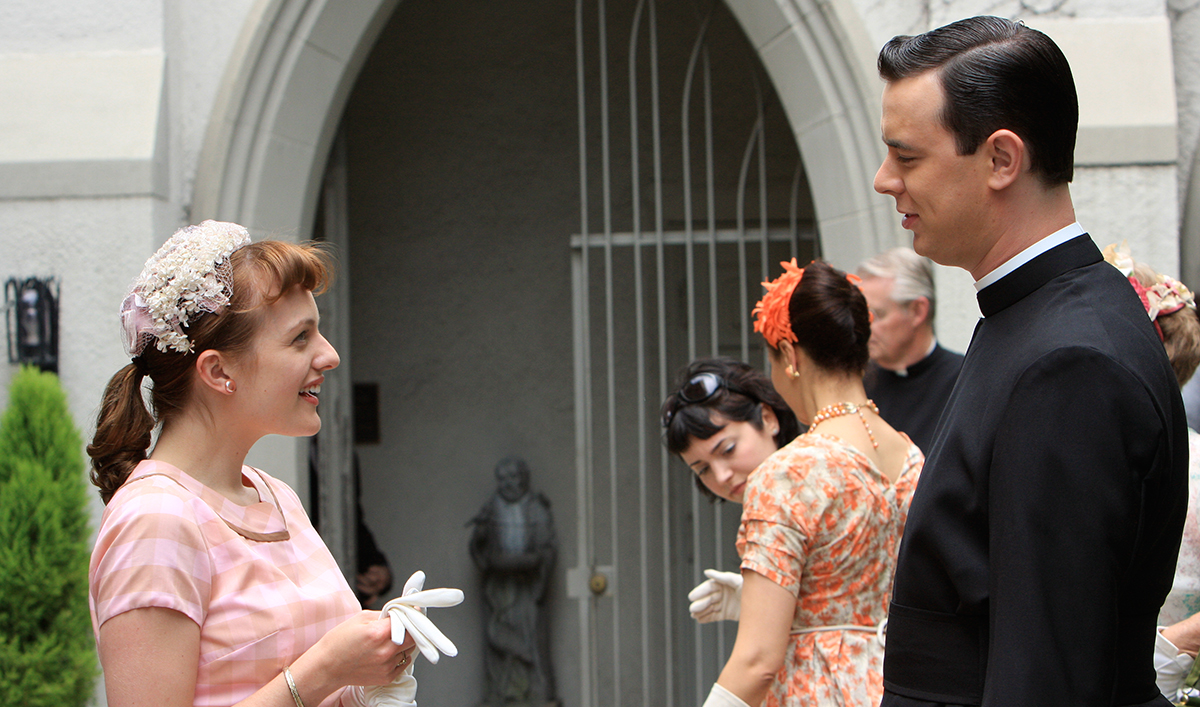 This week, Jon Hamm is cast alongside Geena Davis in a new movie, while Colin Hanks talks to The Hollywood Reporter about playing a priest. Plus, THR spotlights Don cheating on Megan with Betty. Read on for more:
• Deadline reports that Jon Hamm will be joined by Geena Davis in a movie called Marjorie Prime.
• Colin Hanks talks to The Hollywood Reporter about getting cast on Mad Men: "I was not expecting to play a priest! In fact, I remember going through a fitting where I said, 'I really was excited when I got the part, but I really thought I'd be one of the guys in the suits.'"
• The Hollywood Reporter round-up of TV's famous affairs includes Don and Betty, noting that "Betty was once Don Draper's wife — whom he repeatedly cheated on — but she took her turn as a mistress when they sleep together in season seven."
• All Time Low's Alex Gaskarth talks to MTV about Kiernan Shipka in ABC Family's Fan Girl, saying, "For the most part she's done a lot of serious drama and that's a lot for a younger actor. I think it's fun to see her step into a more casual, light-hearted role and she nailed it."
• Kiernan Shipka tells E! Online, "Tony Hale was someone I actually did fangirl over, in person. He sort of came up to me and then I kinda just started saying words that were related to his characters on Veep and Arrested Development."
• Bustle calls Fan Girl "a new, modern take on Disney Channel's Stuck in the Suburbs from back in the day… but starring a Mad Men actress and one of the most popular pop-punk bands of the late 2010s. What more could anyone ask for?"
• Medical Daily reports that watching a high-quality drama like Mad Men "can improve your emotional intelligence," according to a new study published in the journal Psychology of Aesthetics, Creativity, and the Arts.
To stay up-to-date on all the latest news about Mad Men, sign up for the AMC Weekly.
Read More